Spotlight on Flex – Michelle Humes
The Spotlight on Flex showcases professionals from member organizations who exemplify personal and professional success while working a flexible schedule. Their stories illustrate the long-term benefits that flexible schedules offer to both individuals and organizations.
For June 2018, we are pleased to share insights from Michelle Humes, Partner, Shutts & Bowen (Orlando, FL). 
Diversity & Flexibility Alliance: How have you made flexibility a priority and a success through your schedule?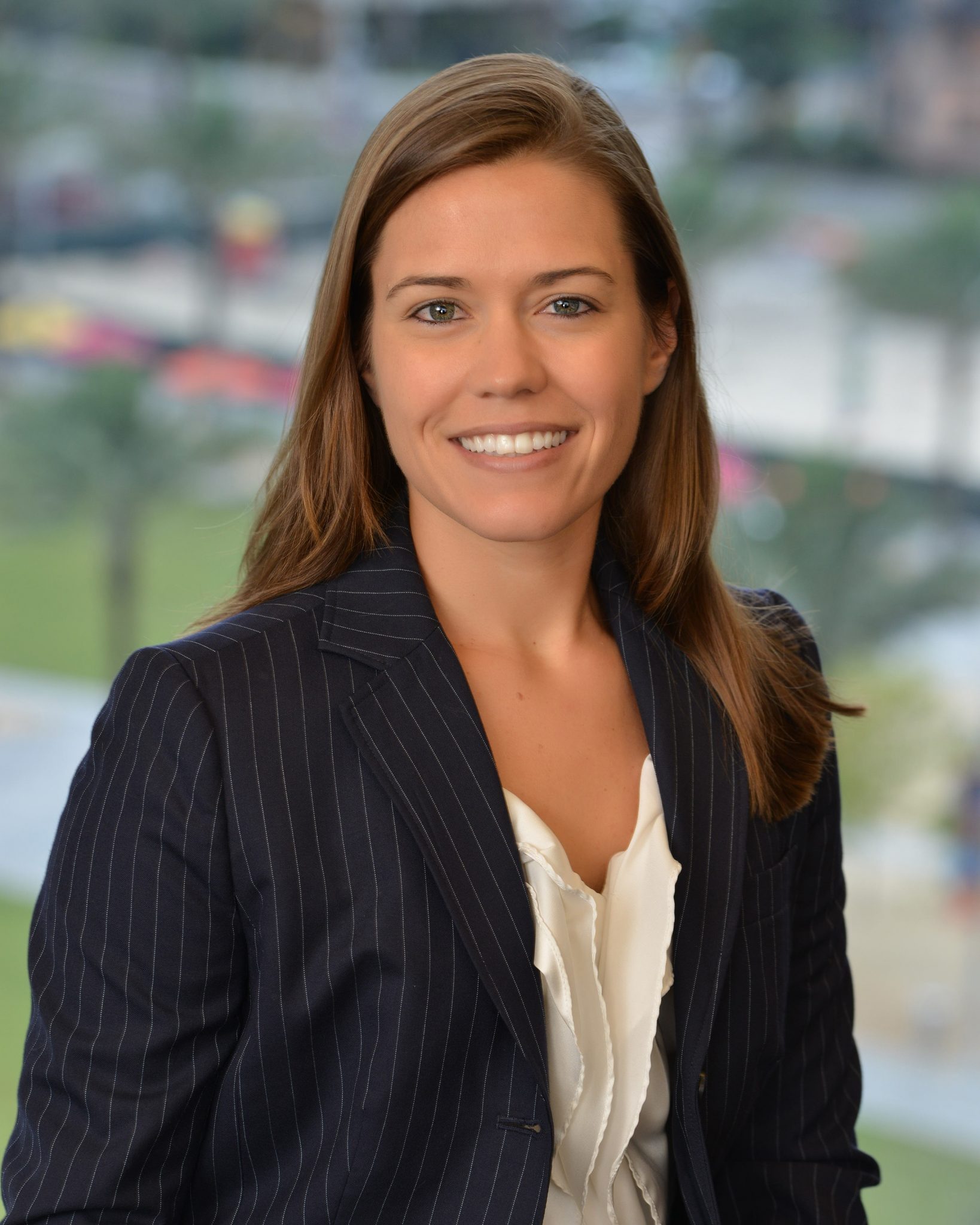 Michelle Humes: Since I can remember (I think I was about seven years old), I always wanted to be a lawyer – my grandfather and uncle are both lawyers. But while in college, I started to have some doubts and wasn't sure if I wanted to continue school for another three years. I was also worried about being able to balance working as an attorney and eventually having a family. So after college, I took a year off, and through a series of events, ended up working as an assistant at a law firm. I had wanted to be a lawyer, and here I was working at a law firm. I felt like it was fate's way of telling me to go to law school. Since I was already working in the legal field, I decided to keep working while going to school. I started at Shutts & Bowen as the assistant to the Practice Group Leader (PGL) of the Construction Litigation Group in July 2006. In August 2006, I started in the evening law student program at Barry University; I continued to work full time and went to school at night for three years. In 2009, the firm created a summer associate position for me in the Orlando office. That fall I switched to the full-time program, graduated, and took the bar in July 2010. I started working at the firm in August that same year
At the time the economy was terrible, and the Orlando office didn't have any summer associates or new hires. But right away, because of my history with the firm, and with the support of the Construction Litigation Group's PGL, Shutts demonstrated its commitment to me and my career by hiring me as a contract associate. After a full year, they were able to switch me to a traditional associate position. I worked in the Construction Litigation Group for three years and then transitioned to the Real Estate Group at the end of 2013.
I realized after time that the firm would support my decision to work reduced hours when I was ready to start a family. I also realized I didn't have to choose between having a family or focusing on my career. Flex has definitely been in place here in some shape or form for quite some time. Not only did the firm support a part-time request from the current Orlando Office Co-Managing Partner over 25 years ago, but there are several other associates and partners who already work reduced hours at the firm.
I was working full time until I gave birth to my twin girls in 2015. After my maternity leave, I came back to work at 80% reduced hours which meant I was in the office Monday – Thursday and off on Fridays. I was officially on this schedule for a year-and-a-half, but in 2017, after the real estate market starting heating up again, I began working 90% reduced hours. Once again, Shutts showed its commitment to me and flexibility, and with the support of the Real Estate Group's PGL, we re-worked my schedule to officially be at 90% reduced hours plus a true up for the first quarter of 2017.
I love not having the pressure to be in the office by 8 or 9 am. With my flex schedule, I can bill one-two hours in the early morning, spend time with my girls to start their days off, and then come into the office. I leave every day between 5 – 5:30 pm, and my PGL knows (and approves) this. My Fridays are out of the office, but I'm still connected. I bill two-four hours on Fridays working from home and still get to spend quality time with my girls. Flex gives me the ability to complete my work whether or not I'm in the office and has allowed me to thrive professionally. Flex also allows me to spend quality time with my family and keep the balance I need to be happy and, in turn, successful.
DFA: How have the firm and clients contributed to your flex success? How has flexibility contributed to your business development and sustainability of working at a firm?
MH: When I was up for partner, my PGL discussed the process with me. She asked if this next step was what I wanted – what it meant internally and externally. She made it clear that she and the firm fully supported whatever decision I made (whether I wanted to make partner or postpone for another year). My goal since starting as an associate with the firm was to make partner, so I chose partnership, and I was promoted in January 2018. Once promoted, I was able to maintain my flex schedule.
While I don't advertise my reduced office schedule, I subtly convey my availability to others. If they ask for a 5 pm call, I'll simply ask if we could move it up to 4 pm instead. There has never been any pushback. Most of the time, it's just a matter of speaking up. If a closing is scheduled for Friday, I'll ask if we can shoot for a paper-closing on the Thursday prior – this way I can have most of the legwork completed, and I can monitor the closing from out of the office with the help of my team. That's one of the best things about working at Shutts – we're a team. Everyone works together to get to the finish line.
DFA: Looking back, what would you tell your first year associate self? Would you do anything differently?
MH: The same thing I've been saying for the past 12 years, "This too shall pass" and "You can do it!" I've been really fortunate and blessed that the winding road has led me here – I have been guided to the right places at the right times, and supplemented with hard work, I've developed a strong foundation in my career along the way. I graduated at a terrible time for the economy and did not go to a top tier law school; yet I was still afforded a job at a Top 5 Florida law firm. It's always going to be hard work; there's definitely been tears and sweat (and possibly a little blood), but I wouldn't change anything.
DFA: How do you pay it forward, and how do you recharge your batteries?
MH: I exercise two-three days a week; this gives me the stress relief and mental breaks during the week. On the weekends, I really enjoy spending time with my family at the beach, pool, or on our boat to enjoy the great Florida outdoors.
To pay it forward, I try to keep an open door policy, especially with the younger associates. When I started at Shutts, I was already familiar with people because I had been an assistant here for three years. I knew there were people whose offices I could walk into and ask for help or general advice. I try to provide that same outlet I had to other young associates. I always try to make myself available if someone needs to talk or needs help with legal concepts that seemed so foreign to me when I first started.
 — — —
If you are a professional working a flexible schedule and would like to share your story in an upcoming Spotlight on Flex, contact Eliza Musallam.
https://dfalliance.com/wp-content/uploads/2019/03/Diversity-and-Flexibility-Alliance-Logo-260.png
0
0
integritive
https://dfalliance.com/wp-content/uploads/2019/03/Diversity-and-Flexibility-Alliance-Logo-260.png
integritive
2018-06-27 00:00:00
2018-06-27 00:00:00
Spotlight on Flex – Michelle Humes