Our Spotlight on Flex showcases professionals from member organizations who exemplify personal and professional success while working a flexible schedule. Their stories illustrate the long-term benefits that flexible schedules offer to both individuals and organizations.
2020 Spotlights
For February 2020, we are pleased to share insights from Meg Kedrowski Managing Director & Partner, Boston Consulting Group (Los Angeles, CA)
DFA: How have you made flexibility a priority and a success with your schedule?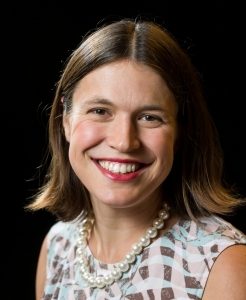 MK: Boston Consulting Group ("BCG") is a dream job for me. I love the impact and variety of our projects and the caliber of our talent. I started as an associate, then consultant to project leader, was promoted to principal, and then again to my current role as a managing director and partner in 2018. BCG has been so supportive every step of my career – between transferring offices twice because of my husband's career and working at a reduced [hours] capacity. A year into my role as a project leader in 2012, I switched to a flex schedule – this was even before I had kids. I had been at BCG for five years, was traveling extensively, and working a lot of hours. I was at the point where I was jealous of my friends at other jobs who had time during the week (not just the weekends) to do the things they enjoyed. I wanted that option too. But I struggled with how to achieve that work/life control when my colleagues were working more than that. I didn't think it was fair to change my schedule when the rest of the team was counting on me. I have a background in economics, and after looking at the amount of hours/week I was putting in,
https://dfalliance.com/wp-content/uploads/2020/02/Meg-Kedrowski.jpg
1920
1573
dfalliance
https://dfalliance.com/wp-content/uploads/2019/03/Diversity-and-Flexibility-Alliance-Logo-260.png
dfalliance
2020-02-15 10:21:05
2020-02-15 10:22:17
Spotlight on Flex – Meg Kedrowski