Our Spotlight on Flex showcases professionals from member organizations who exemplify personal and professional success while working a flexible schedule. Their stories illustrate the long-term benefits that flexible schedules offer to both individuals and organizations.
2019 Spotlights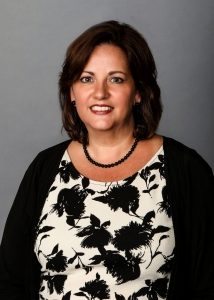 For August 2019, we are pleased to share insights from Stephanie Smithey, Shareholder, Ogletree, Deakins, Nash, Smoak & Stewart (Indianapolis, IN)
Diversity & Flexibility Alliance: How have you made flexibility a priority and a success with your career? How has the firm supported this?
Stephanie Smithey: While I was in law school, I worked as a legal assistant for Amoco Corp (which is now BP) doing legal research; I'd work whatever hours I could schedule around my classes. The large corporate legal department exposed me to many different areas of the law, including ERISA work (my practice specialty for the past 28 years). After I graduated, I moved back home to Indianapolis and started working at a law firm as a full-time associate. There weren't many part-time or flex lawyers at the time, but a few years later when my daughter turned two, I knew I needed to make a change. I went to dinner with my supervising partners, and we designed a plan that would provide me the balance I was looking for. The technology for remote work was not in place yet in 1996, but we agreed I would come into the office four days a week from 9 am – 4:30 pm. All this to say that I started working flex early on in my career, and I stayed on this schedule until I lateraled to Ogletree Deakins as Of Counsel in 2007.
Coming to Ogletree as a lateral, reduced hours attorney could not have been easier.
https://dfalliance.com/wp-content/uploads/2019/08/Stephanie-Smithey.jpg
2048
1463
dfalliance
https://dfalliance.com/wp-content/uploads/2019/03/Diversity-and-Flexibility-Alliance-Logo-260.png
dfalliance
2019-08-29 10:10:08
2019-08-29 13:20:02
Spotlight on Flex – Stephanie Smithey