2021 Signature Seminar
Tuesday, December 7, 1:00pm EDT
Presentation on New Research from Gallup: The Link Between Wellness and Resilience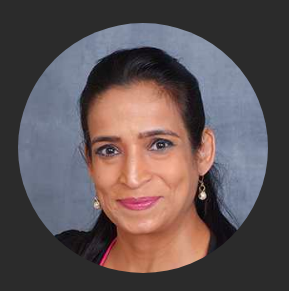 Featuring Vipula Gandhi, Head of US Enterprise & Managing Partner, Gallup
Vipula will share Gallup's latest research on employee wellbeing and highlights from their latest book, Wellbeing at Work: How to Build Resilient & Thriving Teams. This event is open to all Alliance members. The registration link will be available soon.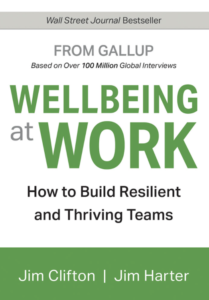 2021 Signature Seminar
Thursday, September 23, 1:00pm EDT
Diversity of Thought: The Secret to Growing Your Relationships and Book of Business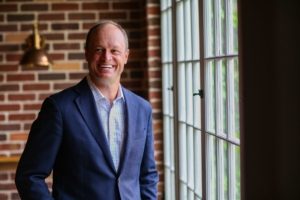 Featuring Mo Bunnell, author of The Snowball System, host of the video podcast Real Relationships Real Revenue and founder of Bunnell Idea Group (BIG).
Have you ever just connected with a new client, prospect or colleague?
It was easy. Time passed by quickly. It even felt…fun.
Here's the thing: it wasn't random.
Connecting quickly is a skill that can be understood and learned.
Join us for this power packed session where our business development expert Mo Bunnell will guide us into the science and steps of connectivity.
This session will decode how relationships are deepened. You'll leave this session with a plan to work together better on client teams, deepen both internal and external relationships, and…bring in the meaty work you want.
2021 Signature Seminar
Friday, September 17, 1:00pm EST
Return to Office Strategies: Integrating Flexibility Into Your Organization's Culture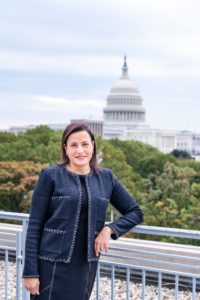 Featuring Manar Morales, President & CEO, The Diversity & Flexibility Alliance.
As many organizations implement their Return to Office plans, it's critical that flexibility is woven into the fabric of your organizational culture. Join Alliance President & CEO, Manar Morales, as she walks you through the strategies and support systems that are essential to the success of your hybrid workforce. Don't miss this important seminar which will provide you with detailed guidance on how to maintain your organization's unique culture while navigating this new phase in the evolution of the future of the workplace.
2021 Signature Seminar
Thursday, July 22, 2021 Thursday, 1:00pm EST
Forging Ahead: Building Business Development Momentum Now and Into the Future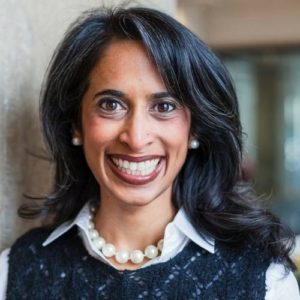 Featuring Tasneem Khokha, Managing Director, GrowthPlay
The year 2020 drastically changed business development for most lawyers. And as things continue to evolve, so do the opportunities and challenges of business development. Now more than ever, investing in authentic relationship building and looking for ways to be a valuable resource to clients is crucial. Putting this into action is especially critical for diverse lawyers, whose ability to stay close to clients and potential clients now will position them well for ongoing success.
This program will equip participants with practical tactics and a renewed approach to creating business development momentum now and into the future. In particular, this program will address:
Why staying connected and investing in relationships matters now more than ever
How to stay connected when the rules of engagement—especially in person—are constantly evolving
Business development activities that are relevant and timely in the current environment and how to prioritize them
The more things change, the more they stay the same—a reinforcement of business development best practices that apply in any condition
2021 Signature Seminar
Tuesday, May 4, 2021 at 2:00 pm ET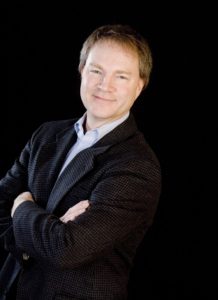 Featuring Paul H. Burton, founder of QuietSpacing.
Staying Productive in the Modern Workplace
Others work while we sleep. That has never been truer than it is today. Technology speeds communications up while response time expectations shrink. Organizations grow larger and more distributed, casting people and projects far and near. The only certainty is that this trend will continue for the foreseeable future.
Keeping up with globalism is a daunting prospect. How can we stay abreast without losing sight of the purpose for participating – enjoying rewarding personal and professional lives? What choices do we have and what actions can we take to best serve our clients, our loved ones and ourselves?
This program explores those questions, offering up eighteen suggestions on how to make the most of the time we have in this rapidly expanding playing field. We'll address the following topics
Leveraging Distributed Work Environments. Working with people distributed across differing geographic locations is challenging. Consider these six suggestions on how to leverage this environment.
Running the Day Productively. Getting the work done is always Priority One. Here are six ways to accomplish that goal.
Demonstrating Leadership. Leadership is a state of mind, regardless of title or position. Choose from these six ways to demonstrate leadership on a global basis.
The workplace grows more global every day. We can react to that fact or we can lean in and participate. Choose to participate by attending this program.
2021 Signature Seminar
Thursday, March 4, 2021 at 1:00 pm ET
Take Command of Unresolved Conflict
Featuring Julie Holunga, Principal & Executive Coach of Chinook Executive Solutions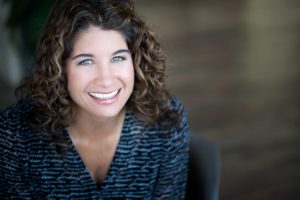 Problems typically begin with an unaddressed conflict. Unresolved breakdowns in communication are costly, and if left unaddressed, can derail a team, division, or company. Miscommunication is a precursor to conflict, and is draining your resources: productivity, people, and money. Creating mutual understanding and awareness is essential to your success, whether you're developing a high-performing team, resolving a potentially explosive employee issue, or negotiating with a client.
In this powerful session, participants will gain insights into their natural responses to conflict, learn the strengths and preferences of their own communication styles, and build constructive behaviors to handle conflict. Participants will learn to:
Build personal and professional trust between employees
Develop and innovate solutions to everyday issues
Reduce time spent in (or avoiding!) conflict
Isn't it time to stop paying the high cost of miscommunication and conflict? This dynamic presentation is designed for professionals who are ready to stop avoiding inevitable conflict and invest in their success. When we are conflict competent, we are engaged, productive, and innovative problem solvers, and that can't help but impact the bottom line.
2021 Signature Seminar
Wednesday, February 17, 2021 at 1:00 pm ET
Where Do We Go From Here? Optimizing Lessons Learned by Recommitting to & Reimagining Flexibility in 2021  
Featuring Manar Morales, President & CEO of the Diversity & Flexibility Alliance.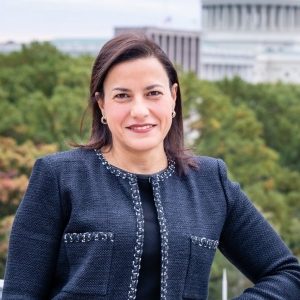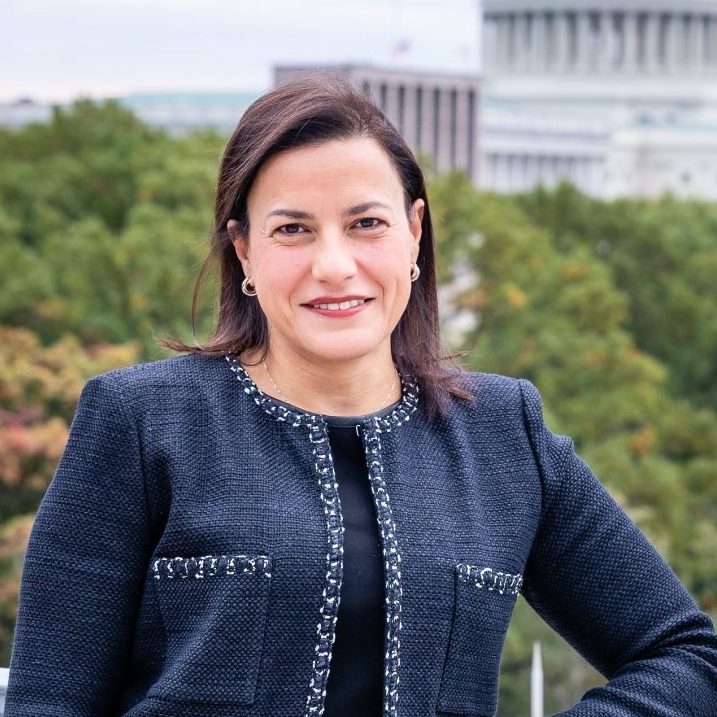 A global pandemic, unprecedented shifts in how we work, and a national reckoning on race have made 2020 a year of accelerating and amplifying conversations around the future of work. As you look to 2021 and the new challenges and opportunities it will bring, join Manar Morales as she shares insights gleaned from the Diversity & Flexibility Alliance's recent conversations with the heads of law firms, corporations, and associations around the country. Now is the time to spearhead discussions about what worked and didn't work during COVID-19, how the pandemic has impacted your teams – particularly women and diverse employees – and how flexible work arrangements can lead to an even more successful and collaborative culture.
2021 Signature Seminar
Tuesday, January 26, 2021 at 1:00 pm ET
Strengthening Community in Virtual Teams 
Featuring Cara Alter, author of The Credibility Code and Founder of Speechskills.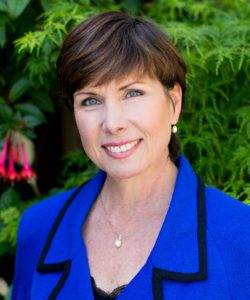 Work From Home is the new reality.  And while we may relish the benefits, many of us are missing some aspects of the work experience that brought us the most satisfaction—a sense of community, authentic human connections, and the opportunity to collaborate toward a shared purpose. So how do we promote community and team cohesion even in a virtual workspace? Designed specifically for people who lead virtual meetings or manage remote teams, this seminar provides practical strategies for bringing more humanity to the virtual experience.
TOPICS INCLUDE:
Creating engagement while discouraging multitasking
Integrating moments of human connection—even when time is short
Understanding virtual meeting fatigue and how to minimize it
Leveraging platform features to increase interaction
Encouraging more equity in participation among team members
Onboarding new team members into previously established team
2020 Seminar #6
Civility: It's More Than Just Being "Nice"
Tuesday, September 22, 2020 – 1:00 – 2:15 pm EST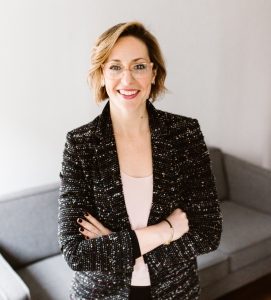 Featuring – Rachael Bosch, Founder of Fringe Professional Development
There has been a lot of talk about civility in the news over the past few years but there are still so many misconceptions about what civility means and why you should engage in it. In this webinar, we will discuss the research behind civility both inside and out of the legal industry. We will share the documented impacts of civility and psychological safety in teams and organizations. You will also hear the latest insights into how organizations are using civility in their cultural and leadership development plans.

After spending more than a decade in legal talent management, Rachael Bosch founded Fringe Professional Development with the goal of helping people communicate better at work. Fringe is a training and coaching company that combines neuroscience-based learning techniques with customized and progressive programming. Our mission is to help ambitious, high-achieving professionals excel in their careers through improved communication skills. Rachael holds a brain-based coaching certification through the NeuroLeadership Institute as well as certificates of Women in Leadership and Mediating Disputes from Cornell University and Harvard Law School. She is an active member of the invitation-only Forbes Coaches Council and is certified to train and deliver both the DISC behavioral assessment and the EQi 2.0© emotional intelligence index.
2020 Seminar #5
Personality Matters: Collaborating Successfully with Others!
Thursday, July 16, 2020 – 1:00 – 2:15 pm EST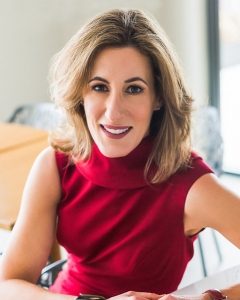 Featuring – Mary Abbajay, President of Careerstone Group.
Personality preferences and communication styles play a significant role in our interactions with coworkers, team members, supervisors, and staff members. Working successfully with others requires developing self-awareness and an understanding of how we, as individuals, impact others—both positively and negatively. In this high-spirited webinar, participants will gain heightened awareness of their own distinctive personality type, communication style and preferred ways of working with others. This interactive and eye-opening webinar helps participants understand their own personalities, personal strengths and potential areas for improvement. Participants learn to:
Raise awareness around preferred work style and behaviors—of self and others.
Increase understanding about how they communicate, receive information and make decisions.
Develop insight into their own style and the style of others.
Develop flexibility during workplace interaction in order to interact effectively with people who have different personalities and communication styles.
Understand how personality type impacts leadership and teamwork.
The Careerstone Group is a full service organizational and leadership development consultancy that delivers leading-edge talent and organizational development solutions to business and government.  Mary is also the author of Managing Up: How to Move Up, Win at Work and Succeed with Any Type of Boss.
** BONUS SIGNATURE SEMINAR #3**
During these unprecedented times we are increasing our programming and availability to meet the needs of our members. Please join us for this extra Signature Seminar beyond the usual six. Members can access the recording in the Member Resource Center.
Become a Virtual Meeting Virtuoso
Thursday, June 4, 2020 – 1:00 – 2:15 pm EST
Featuring – Christine Clapp, President of Spoken With Authority
Just a few weeks ago, proficiency in technology-mediated communication was optional; today, it is essential for connecting with colleagues, clients, and other stakeholders who are located in another part of the city, state, country, or world. In Become a Virtual Meeting Virtuoso, Spoken with Authority will equip you with expert tips on your content, physical setting, technology setup, and speaking style that will dramatically improve your confidence and effectiveness in virtual meetings and presentations.
In this session, you will:
Identify ways to adapt meeting agendas and presentations for technology-mediated communication
Explore strategies for optimizing video conference platforms
Review etiquette of speaking online
Learn the fundamentals of executive presence and the nuances of conveying confidence in online speaking situations
2020 Seminar #4
Mindfulness for Professionals: How to Reduce Stress and Improve Performance
Tuesday, May 19, 2020 – 1:00 – 2:15 pm EST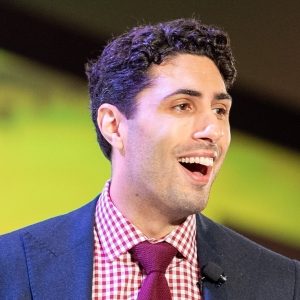 Featuring – Jon Krop, Founder of Mindfulness for Lawyers.
Do you want to develop greater focus and efficiency? Reduce stress and avoid burnout? Improve your performance under pressure?
Join lawyer and mindfulness expert Jon Krop for a hands-on introduction to mindfulness, a simple mental practice you can use to reduce stress and improve productivity. Jon will guide participants through short exercises that sharpen focus, calm the mind, and cultivate resilience in the face of anxiety and stress.

* BONUS SIGNATURE SEMINAR #2 *
During these unprecedented times we are increasing our programming and availability to meet the needs of our members. Please join us for this extra Signature Seminar beyond the usual six.
Back to the Office: Re-Entry Strategies Under COVID-19
Thursday, May 14 at 1 pm EST / 10 am PT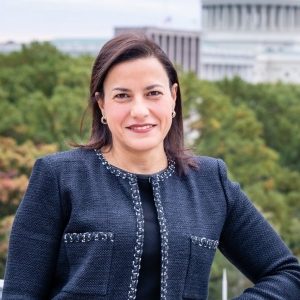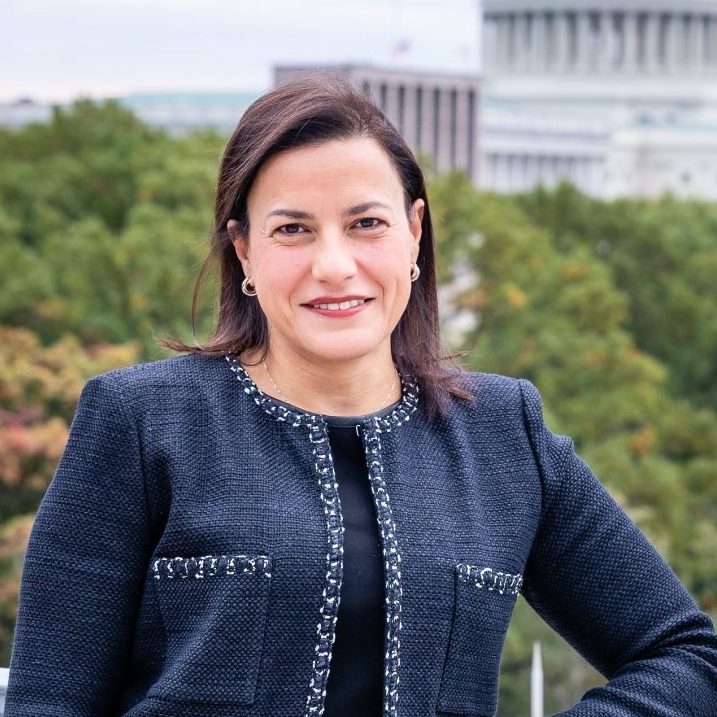 Featuring
–
Manar Morales, DFA's President & CEO
Manar Morales, the Alliance's President & CEO, will lead this webinar on best practices and suggestions for re-entry success as organizations and employees prepare to return back to the office.
Does your organization have a game plan for when physical offices re-open?
How will you continue to support your teams when they come back but schools are still closed?
What will your organization's definition of a "new normal" and return to the office look like?
What new support systems will be in place?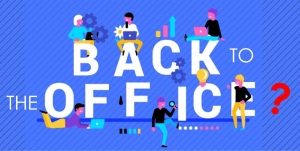 ** BONUS SIGNATURE SEMINAR #1 **
During these unprecedented times we are increasing our programming and availability to meet the needs of our members. Please join us for this extra Signature Seminar beyond the usual six.
Business Continuity, Success (and Sanity) During COVID-19 Telecommuting
Tuesday, March 24, 2020 – 1:00 – 2:15 pm EST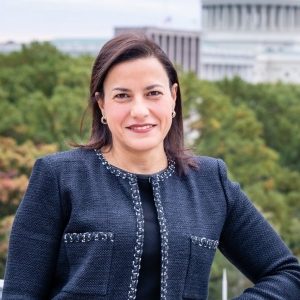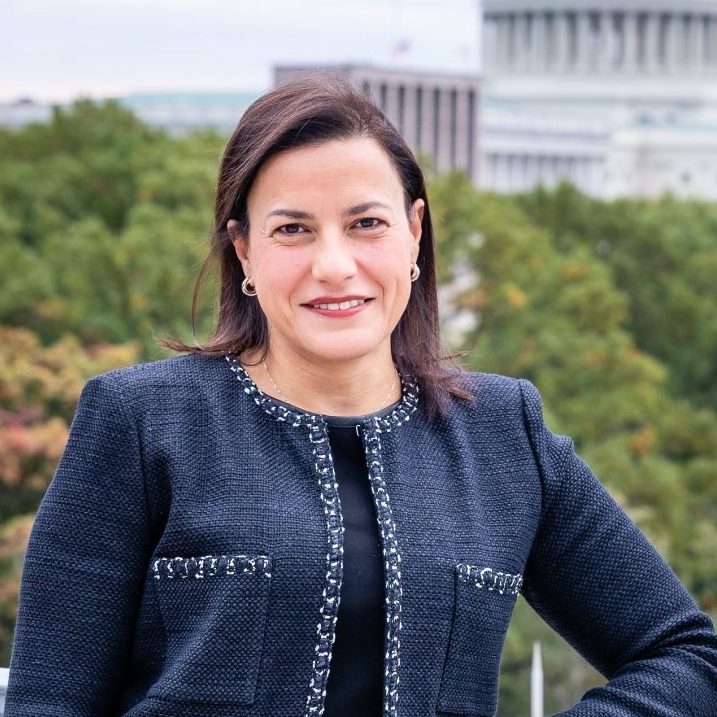 Featuring – Manar Morales, President & CEO of the Diversity & Flexibility Alliance
Whether or not you have a telework policy already in place, there are best practices to follow, both as a supervisor and as a teleworker, when unforeseen circumstances force organization-wide, unscheduled remote work.  It's not always a simple matter of logging in, especially when you may not have been prepared to telework for an unspecified length of time.
The Alliance has always been a proponent of teleworking, and we're here to share best practices for business continuity, success, and maintaining your well-being during this time. What can managers do to make sure employees have the resources they need to keep workflow seamless? What can employees do to stay engaged and productive? What can we all do to support each other? What are additional telework policy considerations to think about moving forward?
Join us for our special webinar for members where Manar Morales, the Alliance's President & CEO, will share guidelines on these issues and answer your questions. Although we will be taking questions during the webinar, please feel free to forward any before the webinar (email manar@dfalliance.com) so we make sure we get to everyone.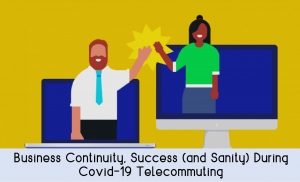 2020 Seminar #3
Transgender Inclusion in the Workplace
Thursday, March 5, 2020 – 1:00 – 2:15 pm EST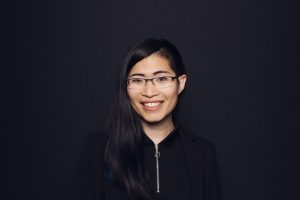 Featuring Lily Zheng, Diversity, Equity & Inclusion Consultant and author of Gender Ambiguity in the Workplace: Transgender and Gender-Diverse Discrimination (2018) and The Ethical Sellout: Maintaining Your Integrity in the Age of Compromise (2019).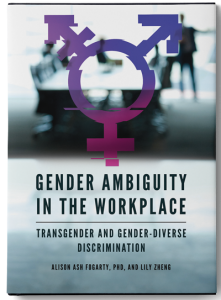 In this Signature Seminar, Lily Zheng will share stories and research findings from Gender Ambiguity in the Workplace, and contextualize them within larger industry and cultural trends. She will offer her suggestions for actionable organizational and individual solutions to end discrimination on the basis of gender identity and gender expression and create inclusive workplaces for transgender, nonbinary, and gender-expansive employees.
2020 Seminar #2
Research Briefing: Trends from the 2019 Law Firm Flexibility Benchmarking Study
Wednesday, February 26, 2020 – 1:00 – 2:15 pm EST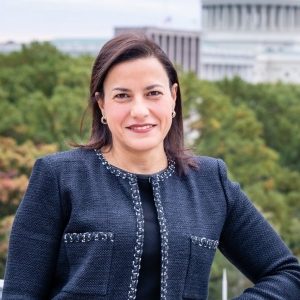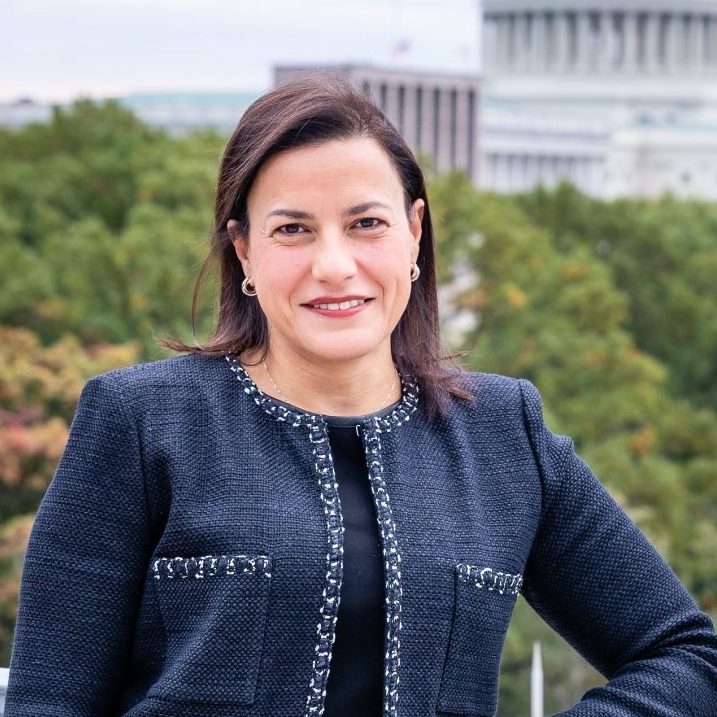 Featuring Manar Morales, President & CEO, The Diversity & Flexibility Alliance
Manar will provide individuals from all member organizations with insights and in-depth analysis on the results of the 2019 Law Firm Flexibility Benchmarking Study. The presentation will include trends and best practices in flexible working and leave initiatives.
2020 Seminar #1
Develop Your Professional Presence
Thursday, January 9 , 2020  1:00 – 2:00 pm EST
Featuring – Christine Clapp
Members can access the recording here.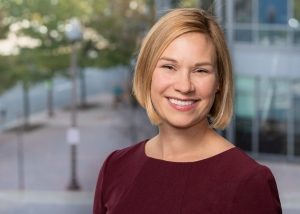 Whether you're in a meeting, on the phone, around the proverbial "water cooler," at a conference, or anywhere else: your ability to speak with confidence will drive your career forward — just as a lack of confidence will frustratingly hold you back. In 
Develop Your Professional Presence,
 Spoken with Authority will offer an interactive and consciousness-raising webinar experience. If you participate fully, you will gain a set of powerful insights and practical strategies that will rapidly enhance your professional presence.
Objectives:
Explore the five elements of professional presence
Assess your personal strengths and weaknesses
Identify strategies for leveraging strengths and mitigating weaknesses
Christine will provide complimentary copies of her book to the first ten attendees to complete the webinar evaluation (and provide a mailing address).
Christine Clapp is the author of 
Presenting at Work: A Guide to Public Speaking in Professional Contexts
 and the president of Spoken with Authority, a Washington, D.C.-based presentation skills consultancy that explores the intersection of presentation skills and inclusion. Through training programs and coaching engagements, Christine and her team help professionals at law firms, corporations, associations, and non-profit organizations elevate their presence and expand their influence.
*Pre-work: Before the webinar, record on your phone or tablet a 60-90 second clip of your response to one of these questions:
What does flexible work mean to you?
If you could have all the flexibility in the world, what would it look like and how would it impact your ability to do your job?
You can do this quick exercise with a colleague before the webinar, or you can record yourself. Please speak standing up, record from the waist up, and make sure it's a video (not a still photo or just an audio recording). You do NOT need to watch your recording before the webinar, and you will NEVER be asked to share it with others.
You'll review your recording individually several times during the course of the webinar to raise awareness of your communication behaviors and to start improving them. Bring a pair of earbuds if you'll be watching in a group setting. By doing this exercise ahead of time, you'll ensure a robust learning experience.