2023 LEADERSHIP SYMPOSIUM CURRICULUM COMING SOON!
2022 Leadership Symposium – Session 1
Confident Hybrid Communication
Featuring Casey Carpenter, Trainer & Coach, Global Public Speaking
July 27, 2022 | 1:00pm ET
As the future of work starts to include meetings, pitches, and presentations with both in-person and virtual attendees, the versatile communicator will need to address both groups confidently and seamlessly. Join Casey Carpenter as she helps participants learn how to adapt an agenda for a hybrid audience and how to confidently engage both virtual and in-person attendees concurrently. Participants will leave ready to embrace hybrid communication in order to effectively deliver a powerful message, no matter the medium.
2022 Leadership Symposium – Session 2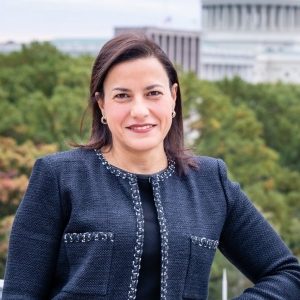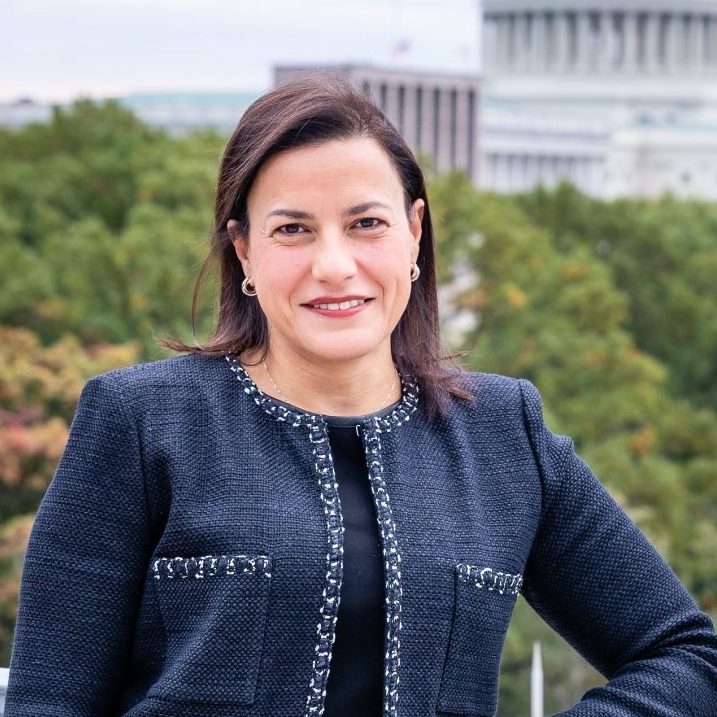 Resilient Leadership
Featuring Manar Morales, President & CEO, Diversity & Flexibility Alliance
October 6, 2022 | 1:00pm ET
Recent years have brought unprecedented change in both professional and personal lives. Leading through uncertainty requires us to build our internal resources and resiliency. This means more than simply "bouncing back" from setbacks but rather growing from them. Join Manar Morales in this interactive experience if:
You are interested in learning how to move from reactivity to creativity;

You're curious to explore the brain science of triggers, and how to make yours work for you;

You want to learn how to deepen relationships and connections in order to elevate your leadership;

You want to create a future vision of your impact.
2022 Leadership Symposium – Session 3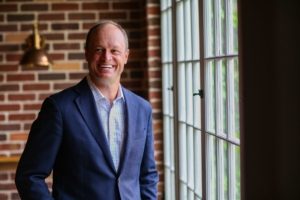 A Fireside Chat: Business Development Trends in a Post-Pandemic World
Featuring Mo Bunnell, founder of Bunnell Idea Group & Manar Morales, President & CEO, Diversity & Flexibility Alliance
December 6, 2022 | 1:00pm ET
The last few years have forever changed the landscape of the working world and pivoting to meet new business demands is critical. What strategies will continue to work in cultivating business? What methods are no longer effective? Join Mo Bunnell and Manar Morales for a conversation about trends in cultivating new business connections and maintaining established relationships in this new normal.
2021 LEADERSHIP SYMPOSIUM CURRICULUM
Making Partner with an Afro
2021 Leadership Symposium – Session 1 with Kori Carew
July 15, 2021, 1:00pm ET
Making Partner with an Afro
Featuring Kori S. Carew, Chief Inclusion and Diversity Officer, Seyfarth Shaw LLP
As humans we have irreducible needs to connect, belong and be loved (and valued). Across organizations, the ability to bring your authentic self (or true self) to work is touted. On one hand we know that authentic leaders are more impactful, have higher performing teams, are trusted more and more persuasive. On the other hand, authenticity has become such a buzzword we are not always speaking of the same thing. For women, members who are Black, Indigenous and People of Color, and women who are BIPOC, authenticity is walking a tightrope of expectations, bias, double bind of stereotypes, lifetime of cultural, religious and familial messages on self, identity and being. Authenticity is a critical component of leadership and cultivating belonging.
In this session, we explore the power of authenticity, what it is and is not, and how we CAN achieve success and joy with true and courageous authenticity. The title of this session comes from all the advice the presenter received to keep her hair chemically straightened the year she was up for partner. No afros required in this session.
The Solution To Develop Business With Little Time: Effective BD Habits
2021 Leadership Symposium – Session 2 with Mo Bunnell
Wednesday, October 6, 2021, 1:00pm ET
The Solution To Develop Business With Little Time: Effective BD Habits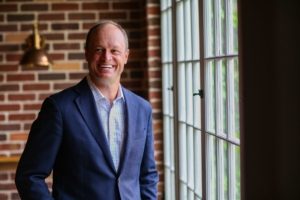 Featuring Mo Bunnell, author of The Snowball System, host of the video podcast Real Relationships Real Revenue and founder of Bunnell Idea Group (BIG).
By the time you're a senior leader in a professional service firm, your ability to bring in business largely determines the arc of your career.
The problem? Everything else is in the way. Emails. Current client needs. Internal responsibilities. The monsoon of madness never ends.
This presentation will help you get further, farther, with the time you've got.
In this power packed session, business development expert, Mo Bunnell, will show you the science and steps to grow your books of business, your relationships and your career, even when you're really busy.
The best part of this session? You'll leave with a plan.
Understanding Emotional Intelligence (EQ)
2021 Leadership Symposium – Session 3 with Manar Morales
Thursday, December 9, 2021 1:00 pm ET
Understanding Emotional Intelligence (EQ)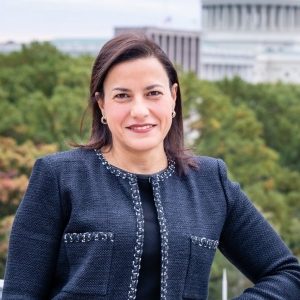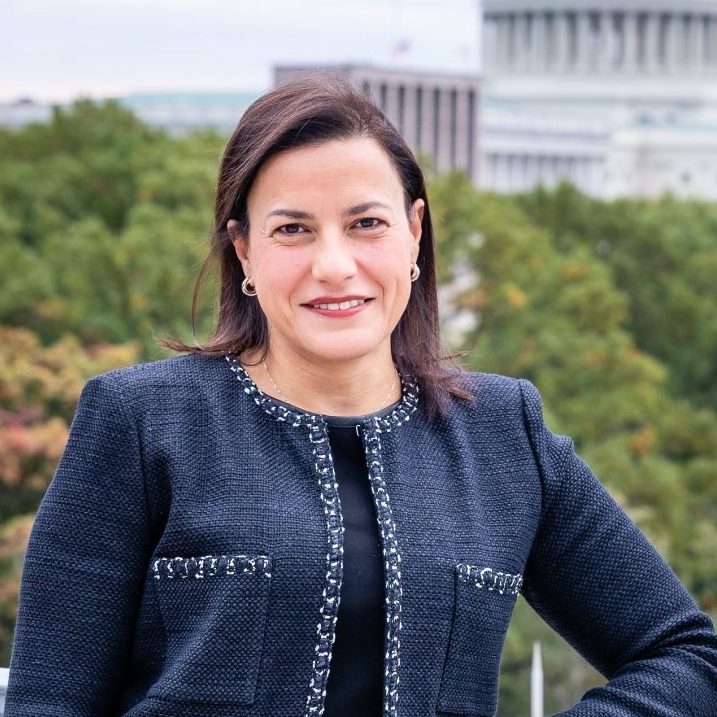 Featuring Manar Morales, President & CEO, Diversity & Flexibility Alliance
When you think of an outstanding leader, what comes to mind? Someone who always keeps their cool and never lets their temper get out of control? Or maybe it's someone you trust implicitly? Someone who listens, values your input and understands when to push you, coach you, and when to lift you up.
These are the attributes of someone with a high degree of emotional intelligence (EQ). Research shows a strong correlation between success in life and at work and a well-developed emotional intelligence muscle. EQ is widely recognized as a key factor in professional – as well as personal – success.
This session will help you identify the key domains that impact emotional intelligence and to practice activities that build emotional competencies, as well as help you to adapt your responses and reactions for better outcomes.
Join us to learn strategies that will:
Build a clear understanding of the Emotional Intelligence Model
Help you to understand your responses and how your mindset and emotions have an impact
Help you consider opportunities and situations where you want to lead with a new approach
Have you practice using tools and strategies to adjust your emotional mindset in the moment
2020 LEADERSHIP SYMPOSIUM CURRICULUM
Supercharging Your Networking for the Second Half of 2020
Session 1 – Wednesday, July 22, 2020 at 1:00pm EST
Supercharging Your Networking for the Second Half of 2020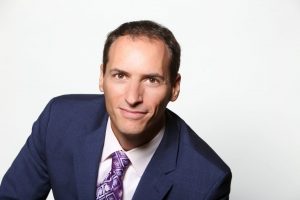 Presented by Ari Kaplan, Founder and President of Ari Kaplan Advisors.
Maximize the remainder of 2020 by building your brand and reaching the people you want to meet most. Learn how to successfully cultivate long-term professional relationships by leveraging technology to raise your profile, strengthen connections to leading individuals, and successfully outreach to future prospects, colleagues, and referral. From social media and content creation to public presentations and dynamic follow-up, participants will immediately be able to apply proven techniques for standing out.

Business Development Habits to Maximize your Client Relationships
Session 2
Business Development Habits to Maximize your Client Relationships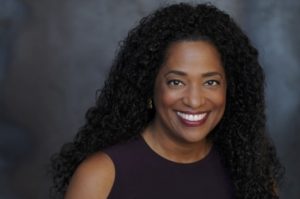 Presented by Jill Dessalines, Founder of Strategic Advice for Successful Lawyers.
From creating your narrative to asking for business, business development isn't magic.  Without good relationships there can be no client development, so how do you develop and maximize those relationships? You can succeed with a systematic, disciplined process, and by using emotional intelligence to form and advance lasting relationships.

There are certain steps that will yield results, and each step leads to the next, all feeding the central focus of relationship building.  While there is no one personality type shared by all successful business developers, they often share similar good habits they have developed over time. Learn the business development habits that will propel the process, and bake those habits into your routine until they are second nature.
Building Resilience and a Positive Mindset in Uncertain Times
Session 3 – Thursday, December 10, 2020 at 1:00pm EST
Building Resilience and a Positive Mindset in Uncertain Times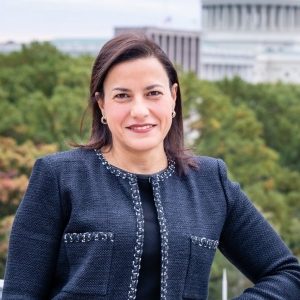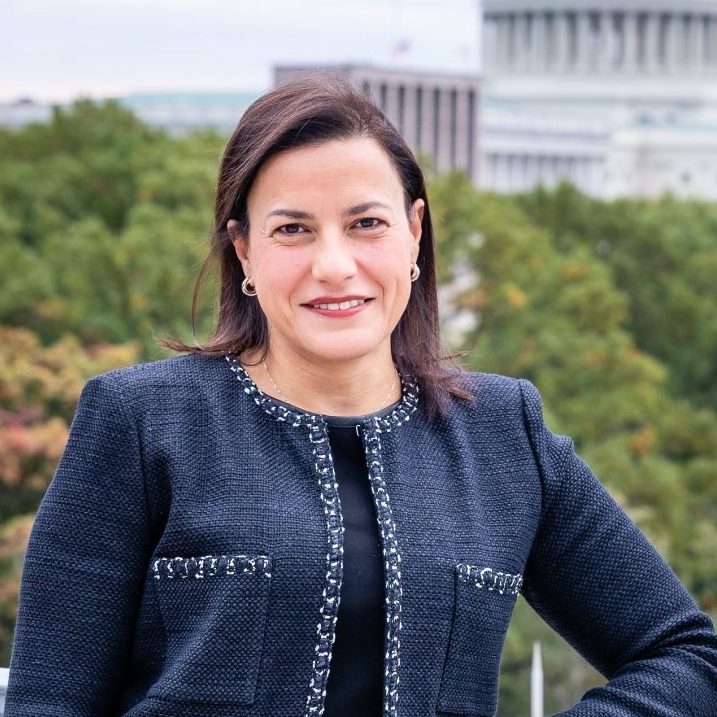 Featuring Manar Morales, President & CEO of the Alliance. The COVID-19 Global Pandemic has created stress and anxiety in all of us, even the most resilient of us.  In a time of crisis like this, the most important factor for success is mindset.  Managing your mindset impacts everything we do from parenting to our professional responsibilities. If you can train your brain to focus on the positive and actually look for the things that are going well, you can change your mindset. This webinar will provide tips on how to switch from fear and anxiety to gratitude and resilience and harness that positive mindset to improve your productivity and emotional wellbeing.
2019 LEADERSHIP SYMPOSIUM CURRICULUM
Tips from Managing Up
Session 1 – Tuesday, September 10, 2019 at 1:00 pm EST
"Tips from Managing Up"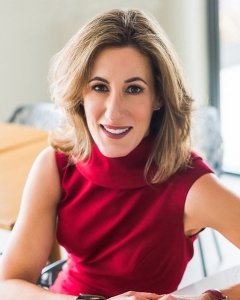 Presented by Mary Abbajay, President & Co-Founder of Careerstone Group and Author of Managing Up
Whether we like it or not, our bosses have enormous influence over our ability to succeed, thrive, and advance in our organizations, in our careers, and in our own leadership journey. Mary will go through her proven strategies and techniques to increase cooperation and collaboration between those who have different power levels, perspectives, and personalities. Learning to effectively manage up is a career necessity to help you take ownership for your professional success and make a positive impact in your team.
Elevate Your Influence Through Powerful Presence
Session 2 – Thursday, October 17, 2019 at 1:00 pm EST
"Elevate Your Influence Through Powerful Presence"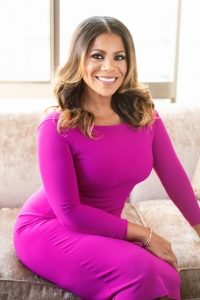 Presented by Melissa Dawn Simkins, CEO of the Velvet Suite and Author of Brand Me: Make Your Mark, The Ultimate Playbook for Personal Branding
Melissa will share insights to help you create opportunities and actionable takeaways around cultivating a powerful presence to deliver your message with authenticity and authority. Learn how to create your own personal brand of leadership, be empowered, and discover newfound confidence to position yourself for next-level opportunities right now.
How to Say No So You Can Say Yes to What Matters
Session 3 – Tuesday, December 3, 2019 at 1:00 pm EST 
"How to Say No So You Can Say Yes to What Matters"
Presented by Sara Holtz, Podcast Producer & Host, Advice to My Younger Me
In order to have the best possible career, we need to prioritize how we spend our time – this especially true when working a flexible schedule. Honoring priorities sometimes means that we have to say no to requests from others. In this webinar, Sara Holtz, Podcast Producer & Host of Advice to my Younger Me, will discuss the specific steps to take to say no while still maintaining relationships.
2018 LEADERSHIP SYMPOSIUM CURRICULUM
Investing in Success - How to be Sponsor & Protege Ready
Session 3 – December 10, 2018
Presented by Manar Morales, President & CEO of the Diversity & Flexibility Alliance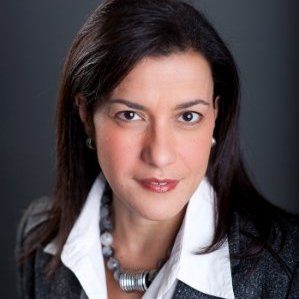 Are you ready to be sponsored and be a sponsor?  Sponsorship is more than just a passive relationship – it's an investment from both the sponsor and the protégé that requires winning the confidence of others and building and sustaining relationship capital. Part 3 of our Leadership Symposium will focus on how to be effective on both sides of this powerful relationship through:
Differentiating between the mentor/mentee and sponsor/protégé relationship
Investing in relationship capital by actively seeking and identifying sponsors
Understanding and communicating your value-add so the individual and the organizational relationship flourishes
Moving from a supporter to an advocate for the advancement of high potential protégés
Develop Your Executive Presence
Session 2 – October 18, 2018
Presented by Christine Clapp, President, Spoken With Authority
Whether you're in the boardroom, around the proverbial "water cooler," at a conference, on the phone, or anywhere else: your ability to speak with confidence will drive your career forward – just as a lack of confidence will frustratingly hold you back. In Develop Your Executive Presence, Christine Clapp from Spoken with Authority will give you a set of powerful insights and practical strategies to rapidly enhance your poise and polish. Get ready to hone your speaking skills and bolster your confidence in a way that will transform your career – and even change your life!
Creating a Game Plan for Relationship Building
Session 1 – September 5, 2018 
Presented by Tasneem Khokha, Managing Director, GrowthPlay
This session will help lawyers build a strong network that delivers bottom line results. Participants will be able to create a plan to manage networking and business development activities – through socializing, article writing, speaking, and professional associations – and ensure they are getting the most efficient return on their investment of time and energy. Participants will walk away with a tailored plan to their objectives to help generate long-lasting relationships that produce measurable results.
2017 LEADERSHIP SYMPOSIUM CURRICULUM
Developing Your Own Personal Leadership Plan
December 2017
Featuring – Manar Morales, President & CEO of the Diversity & Flexibility Alliance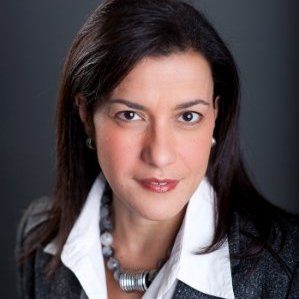 Developing your Personal Leadership Plan: You've learned how to be an authentic leader, and you've learned how to be a thought leader. Now learn how to put it all together as Manar discusses the seven steps to develop your personal leadership plan. Each stage will help you continue with your personal and professional development in and outside of your organization. Participants will learn how to take charge of their own success story by focusing on individual strategies to overcome any obstacles so they can be true authentic thought leaders.
Ready to be a Thought Leader
October 2017
Featuring – Denise Brosseau, CEO of Thought Leadership Lab
Ready to be a Thought Leader? Positioning yourself as the go-to expert in your field and building a following for your ideas can help expand your client base and is the very best "career insurance" around. Denise discussed how to approach building your reputation as a thought leader, focusing on the strategies, tools and mindset that can help you move forward effectively and efficiently. She also engaged participants to explore what might be holding them back and how to further advance any efforts underway.
Authentic Leadership – Unlocking the Power of Differences in Organizations
September 2017
Featuring – Ritu Bhasin, Founder and Principal of bhasin consulting inc.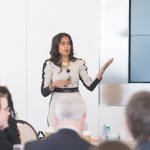 In a world where we're increasingly working and leading across cultural differences, how can we leverage and be more inclusive of these differences? Leadership and diversity expert Ritu Bhasin says it comes down to authentic leadership, and that authenticity is the key ingredient for inclusion. In this highly practical discussion, Ritu uncovered the profound connection between inclusion, leadership, and authenticity. She also discusses how leaders can build stronger, more inclusive relationships by being more of themselves at work. This session includes insights from Ritu's forthcoming book, The Authenticity Principle.
2016 LEADERSHIP SYMPOSIUM CURRICULUM
Influencing and Motivating Others: Creating and Leading Effective Teams
December 2016
Featuring – Scott Westfahl, Director, and Carrie Fletcher, Executive Director, Harvard Law School Executive Education
Whether you're working with an established team or creating a new one, your actions as a leader are crucial to ensure those you manage are a successful, cohesive unit. Part III of our Leadership Symposium will highlight how to win the support of your colleagues and have a direct, positive effect on your team by using motivational techniques that develop and retain an engaged workforce.  You will be able to use these techniques to lead with confidence and establish your credibility as an emerging leader among your peers.
Strategically Expanding Your Network
October 2016
Featuring – Sara Holtz, Founder & CEO, ClientFocus
Showing up at a networking event and introducing yourself to random people is not an effective networking strategy.  In this presentation, Sara Holtz, Founder of ClientFocus and host of the Advice to My Younger Me podcast, will discuss how to approach building your network in a strategic way – focusing on what you want to accomplish in your career (and life) and how to build a network that can help you do that.  And yes, she will give you some tips on how to make the most of those dreaded networking events, as well!
The Everyday Leader
August 2016
Featuring – Chris DeSantis, Principal, CPDeSantis.com LLC
Anyone who has the responsibility of leading and managing others needs to be able to provide direction and support in the right doses.  Along the way we need to give the kind of feedback that takes into account the individual, the task, and the direction of progress being made.  Part I of the Alliance's Leadership Symposium with Chris DeSantis will look at how to provide direction and feedback that is both appropriate and helpful in developing the skills of your employees. Among the topics addressed will be expectation setting, giving, receiving, and seeking feedback, and having difficult conversations.