2021 Keynote
Lara Abrash, Chair & CEO, Deloitte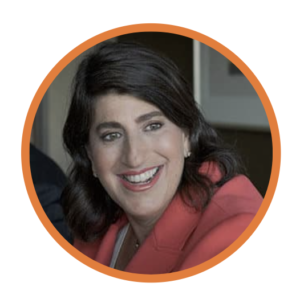 We are thrilled to announce that Lara Abrash, Chair and Chief Executive Officer of Deloitte's US Audit and Assurance Business will be our 2021 Annual Conference Keynote Speaker.
Ms. Abrash is an authentic and innovative leader and a trailblazer in the financial services industry. She has fostered a true culture of inclusivity and empathy at Deloitte while creatively planning for remote and hybrid work models. She has a passion for advancing innovation as well as diversity and inclusion in the profession and is leading the industry in its evolution towards the future of work.
YOU DO NOT WANT TO MISS this inspirational Keynote!
2021 Confirmed Speakers
Please check back often – we are confirming new speakers daily!
A Look Back at 2020
Our 2020 Annual Conference, Moments of Impact: Transforming Organizational Culture was held virtually on Thursday, November 5, 2020. Thank you to all who were able to join us. We are so grateful to our Sponsors and Community Sponsors for helping to make the afternoon so successful. We were honored to have such dynamic and inspirational speakers and we hope everyone found the afternoon to be exhilarating!
If you were unable to join us, please watch our short