Join us on November 2, along with prominent thought leaders from around the world committed to strategically addressing the future of the workplace. Our 2023 Annual Conference will focus on the rapidly changing global workplace and how organizations can thrive by meeting the needs of their people in this ever-evolving environment.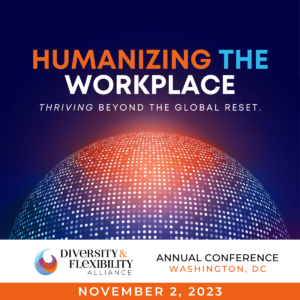 The 2023 Annual Conference will take place at the Washington, DC offices of Akin (2001 K St NW).
2023 Keynote
Jill Tiefenthaler, CEO, National Geographic Society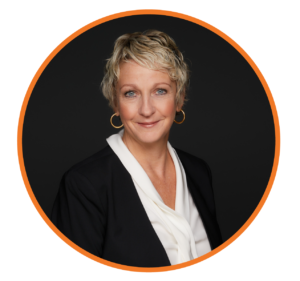 We're thrilled to announce that Dr. Jill Tiefenthaler, Chief Executive Officer of the National Geographic Society will be our 2023 Keynote Speaker. The first woman CEO in the organization's 134-year history, Jill has a deep commitment to advancing diversity, equity and inclusion and is leading an effort to amplify the voices of women and those from underrepresented groups at the Society.
Under her leadership, the Society is prioritizing diversity and inclusion in the next generation of National Geographic Explorers, has built a senior team that is 60% women, and developed a board of trustees with equal numbers of women and men. Don't miss Jill's fascinating and inspiring keynote!
2023 Closing Keynote & Luminary Award Winner
Tamika L. Tremaglio, Executive Director, National Basketball Players Association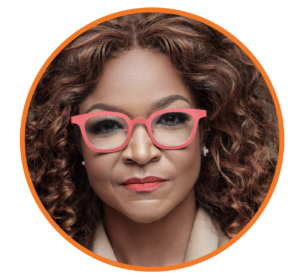 We are thrilled to have Tamika L. Tremaglio, Executive Director, National Basketball Players Association, as our Closing Keynote. Former Managing Principal for Deloitte's Greater Washington offices, Tamika is a DEI trailblazer who has dedicated a tremendous amount of time and effort giving back to her community through volunteering, mentorship, and board service.

Chair
Arnold & Porter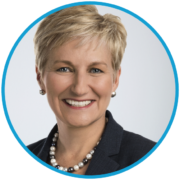 Chair
Miller & Chevalier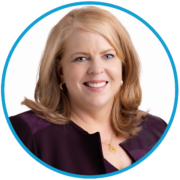 Vice President, Diversity, Equity & Inclusion
Revantage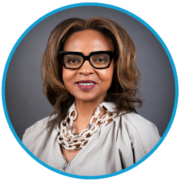 Managing Director, Head of Diversity, Equity, and Inclusion
The D. E. Shaw Group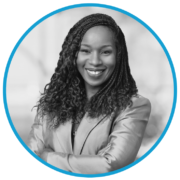 Partner
Akin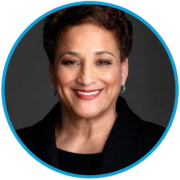 Chief Executive Officer
AARP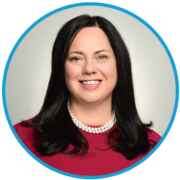 Chief Operating Officer
Fish & Richardson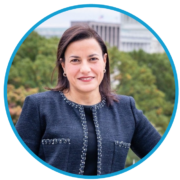 President & CEO
Diversity & Flexibility Alliance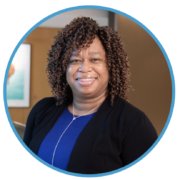 Chief Diversity, Equity & Inclusion Officer
Dechert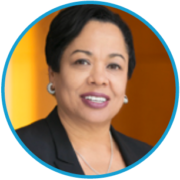 Partner
Morgan Lewis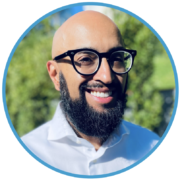 Chief Diversity, Equity, and Inclusion Officer
Davis Wright Tremaine LLP
More speakers coming soon!
Welcome & State of the Workplace: A Look Ahead to a More Advanced, Humanized, and Inclusive Workplace with Manar Morales
As organizations adjust to the changing global landscape, now is the time to reevaluate values and goals, seize new opportunities for success, and evolve to meet the needs of a top-notch diverse workforce. Manar Morales will provide an overview of the current state of the global workplace and reveal her prediction that 2024 will mark the beginning of the era of a more advanced, humanized, and inclusive workplace.
Presentation of the 2023 Flex Impact Awards: Thriving in Today's Flexible Workplace – Honoring Progressive Strategies Centered on Innovation and Inclusion
This panel of leaders from organizations pioneering a more innovative and inclusive workplace will share their progressive initiatives for connecting, collaborating, communicating, and impacting the culture of flexibility. They'll offer tangible action steps, detailed best practices, and unique insights into strategies for harnessing the power of technology, prioritizing wellbeing, and driving inclusion in the hybrid workplace.
Innovative Insights: Sabbaticals – An Organizational Tool For Preventing Employee Burnout with Jo Ann Jenkins
We are in the middle of a global burnout epidemic. We often hear about personal actions employees can take to manage stress but in order to truly tackle the problem, organizations must take the lead in developing anti-burnout strategies to prevent burnout and build strategies to support self-care, resilience, open communication, and innovation. One such tool is a sabbatical. This session explores how AARP CEO, Jo Ann Jenkins, used sabbaticals as a tool for combating her own burnout thereby normalizing its use for others in the organization.
Driving Culture and Engagement Through Belonging, Inclusion, and Wellbeing
The upheaval of the last several years has forever marked the modern workplace and organizations are recognizing the need to adapt to a more human-centered empathetic workplace. Further, the Supreme Court's recent decisions impacting DEI and lawsuits challenging law firm diversity programs have many organizations examining the evolution of these efforts and looking for best practices to ensure inclusive cultures. Join this panel of Talent and Diversity & Inclusion leaders to learn new areas of focus and effective strategies for cultivating engagement and belonging.
Significant Trends from Alliance Research: Announcement of the 2023 Tipping the Scales Honorees
Manar Morales will share notable highlights and trends from this year's Alliance research projects including our 2023 New Partner Report. She'll announce the 2023 Tipping the Scales firms with 50% or more women in their new partner class and share valuable Alliance guidance on best practices central to increasing women in leadership.  She'll also share valuable insights into the significance of this year's global data.
Presentation of the 2023 Flex Leader Award: Living and Leading Through Holistic Flexibility with Kathryn Cameron Atkinson
Redefining Effective Leadership in an Evolving World Landscape
The Leadership landscape has changed dramatically in the past few years, forcing leaders to prioritize creating collaborative workplaces where people feel heard, supported, encouraged, and valued. McKinsey's 2023 State of Organizations report pinpoints the most important shifts that organizations are contending with, among those being increasing speed and resilience, true hybrids, AI, new rules of attraction and retention, skills and capability development, talent tightropes, inspiring leadership, diversity, equity, inclusion and belonging progress, mental health support, and organizational efficiency. Our panel leaders, from organizations with a global reach, will share how they are tackling these shifts and successfully leading in a different and effective way.
Culture Catalysts: Honoring & Learning from Exceptional Leaders Driving Transformational Cultural Change
Culture Connection Discussion: Taking Action – Building the Organizational Cultures We Envision
Closing Keynote & Presentation of the 2023 Luminary Award: Tamika L. Tremaglio, Executive Director, National Basketball Players Association
Members Receive Complimentary Tickets!
Alliance members receive two (2) complimentary tickets as a member benefit.
Due to high demand and limited seating this year, members must register for their two complimentary tickets by September 15. After September 15, seats will be released to the general public and we will no longer be able to guarantee member registrations. (Note: Last minute name changes will be allowed on member reservations, if necessary.)
We also welcome non-members – please see rates below.
Additional member tickets can be purchased at the rates listed below.
The 2023 Annual Conference will take place in-person at the Washington, DC offices of Akin (2001 K St NW).
If you are interested in sponsoring the 2023 Annual Conference, please contact Manar Morales.
If you are interested in serving as a community sponsor for the 2023 Annual Conference, please contact Jane Caldeira.
Hear why this may be one day you can't afford to miss.
Our Annual Conference provides a unique opportunity to gather with prominent leaders committed to strategically addressing the critical issues around diversity and flexibility. Held in Washington, DC, our speakers and attendees come together to explore success strategies for improving retention of top talent and the most up-to-date action steps to create an inclusive work environment.
Each year, our conference brings together corporate leaders, partners at professional services and law firms, general counsel, and diversity and inclusion and talent management professionals who share how they've implemented successful strategies in their organizations for retaining and promoting women and supporting work-life control for everyone.
Photo Credit: Birch Thomas, photosbybirch.com
Our attendees gain valuable insights into the most effective strategies for results when time and resources are limited. They hear cross industry best practices from leading law and consulting firms and Fortune 500 corporations and build networks of senior level peers. Attendees also learn about cutting-edge data and case studies that help build powerful business cases internally to advance diversity and flexibility within organizations.
Each year during our Annual Conference, we present our Luminary Award to an outstanding global visionary, as well as our Flex Leader, and Flex Impact Awards to individuals and organizations leading the way in flexible working. Our award honorees share their secrets for success and outline their strategies that have helped them make positive changes in workplace culture.
A Look Back at 2022
Our 2021 Annual Conference,
Cultivating A Holistic Work Culture: The Power of People, Purpose & Productivity
, was held virtually on
November 3, 2022.
Thank you to all who were able to join us! We are so grateful to our Sponsors and Community Sponsors for helping to make the afternoon so successful. We were honored to have such dynamic and inspirational speakers and we hope everyone found the afternoon to be exhilarating!