Spotlight – Liz Dillon, Lathrop & Sarah Kuehnel, Ogletree

November 2021 Spotlight on Flex
Our Spotlight on Flex showcases professionals from member organizations who exemplify personal and professional success while working a flexible schedule. Their stories illustrate the long-term benefits that flexible schedules offer to both individuals and organizations.
For our November 2021 Spotlight on Flex we are highlighting our 2021 Flex Success® Award honorees Liz Dillon, Partner and Franchise Practice Group Leader, Lathrop GPM LLP, and her client Iris Rosario, Senior Counsel, Choice Hotels, and Sarah Kuehnel, Partner, Ogletree Deakins, and her client Bonnie Smith, CEO of Studio B Entertainment.
These partners and their clients were recognized for their exceptional success while working a reduced hours schedule during our virtual annual conference, Reflect. Reimagine. Recalibrate. Paving the Way to Inclusive Flexibility, on November 3. Their careers clearly demonstrate that partners working reduced hours and remote schedules can provide exceptional client service when they have the support of and collaboration from clients and firm colleagues.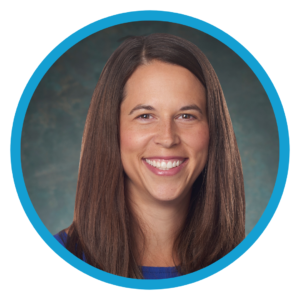 Liz Dillon, Partner, Lathrop GPM LLP
Lathrop Partner Liz Dillon's flexible schedule generally includes working four days a week, allowing her to spend most Fridays with her family, other than two months of the year when her practice is particularly busy. As the leader of Lathrop's Franchise & Distribution Practice Group, she oversees more than 30 lawyers and paralegals and has been recognized for her legal prowess in Chambers USA, Chambers Global, The Best Lawyers in America, "Legal Eagles" by Franchise Times and the International Who's Who of Franchise Lawyers.  Under her leadership, the firm was named the "Best Franchise Law Firm" in the world by Global Franchise Magazine in 2021.
Working together for many years, Liz and her client Iris Rosario, Senior Counsel, Choice Hotels, have developed an open dialog that allows them to work collaboratively to meet the legal needs of Choice Hotels.  Liz's flexible schedule has also allowed her to volunteer with the Advocates for Human Rights, serve as a board member for the Minnesota Land Trust, and chair its Diversity, Equity & Inclusion Committee, and be recognized as a "North Star Lawyer" by the Minnesota State Bar Association for providing 50 hours of pro bono legal services in 2019 to low-income people.
Liz is grateful for her clients who support the firm's commitment to work-life balance and credits their constant collaboration and effective communication for allowing both teams to accomplish their objectives while establishing healthy boundaries that allow for a fulfilling, sustainable life.
Liz's client Iris Rosario, Senior Counsel, Franchise, Choice Hotels International, Inc. praises Liz for being a perfect example of an attorney who has a successful practice while maintaining a work-life balance.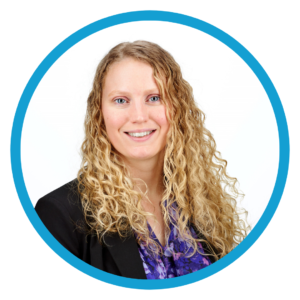 Sarah Kuehnel, Partner, Ogletree Deakins
For the last ten years, Sarah Kuehnel has been working a fully-remote, reduced hours schedule which reduces her annualized hours target to 85%.  As a military spouse who has moved five times to four different states based on her husband's military orders, this flexible schedule has allowed her to continue to successfully work for Ogletree Deakins. In 2016, Sarah transitioned from her home office in St. Louis to the Florida Panhandle, where she volunteered to take her third bar exam enabling her to service firm clients in a part of the country where the firm did not have an office.  Sarah's client, Bonnie Smith, CEO of Studio B Entertainment, is a strong advocate of flexible working arrangements and has always engaged Sarah's services regardless of where Sarah physically lived.
Sarah credits Ogletree's support and encouragement, paired with enthusiasm from her clients, particularly Bonnie Smith, for helping her to succeed while working remotely and flexibly. She believes that her success would not have been possible without the resources from her firm and the dedication of her clients given her need to work remotely from several different states due to her husband's military career, which has relocated her 5 times in 10 years.
Sarah's client Bonnie Smith, CEO of Studio B Entertainment praised Sarah as a critical part of her team, providing expertise that allows them to execute with excellence at each and every touchpoint of their business.
If you are a professional working a flexible schedule and would like to share your story in an upcoming Spotlight on Flex, contact Jane Caldeira.
https://dfalliance.com/wp-content/uploads/2021/11/Flex-Success-Award-Winners.png
788
940
dfalliance
https://dfalliance.com/wp-content/uploads/2019/03/Diversity-and-Flexibility-Alliance-Logo-260.png
dfalliance
2021-11-29 11:42:47
2021-11-29 11:48:53
Spotlight – Liz Dillon, Lathrop & Sarah Kuehnel, Ogletree