Spotlight on Flex – Maryam Casbarro, Davis Wright Tremaine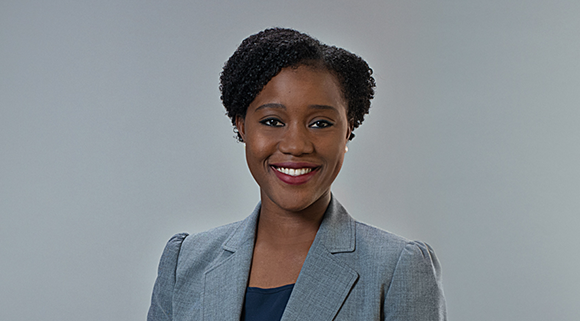 Our Spotlight on Flex showcases professionals from member organizations who exemplify personal and professional success while working a flexible schedule. Their stories illustrate the long-term benefits that flexible schedules offer to both individuals and organizations.
June 2021 Spotlight on Flex
For our June Spotlight on Flex, we're pleased to highlight Maryam Casbarro, Associate, Davis Wright Tremaine
Diversity & Flexibility Alliance: How have you made flexibility a priority and a success with your schedule? How have the firm and clients contributed to this?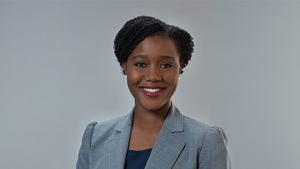 Maryam Casbarro: I formally started working a flex schedule in January of this year. It was brought about by life circumstances. In October of 2019 I found out that my baby would be born with special needs. We anticipated that she would have significant medical needs going into 2020, but of course we didn't anticipate there would also be a pandemic! So I had a conversation with the chair of my practice on what work would look like returning from maternity leave with my baby still in the hospital.
She said I could come back on whatever schedule worked for me, and the firm would be completely flexible with my hours. At that time, my schedule wasn't formalized so I would just take on projects that my personal life allowed. Then in September of 2020 I decided to come back full time. There was a very stark difference between working a pseudo flex schedule without a formal agreement to working full time. It quickly became apparent that life had shifted and it was not realistic for me to maintain a full-time schedule.
I spoke to the partner who oversees flexible working schedules and she walked me through what life would look like on a formal reduced hour schedule and what other attorneys had done in the past. She talked me through the process and explained that people had become partner on a reduced-hours schedule. That was something that was important to me because I didn't want my career to be derailed by trying to accommodate the realities of my new life. So in January I formerly started to work an 80% reduced-hours schedule.
I was really apprehensive about it, I'm not going to lie! Part of being a black woman in big law is that there isn't that much representation for us. So I would sometimes approach things with the mindset that I shouldn't or couldn't take advantage of the benefits that are offered to make life a little easier because I didn't want to be viewed as somehow lazy—I didn't want additional stigma associated with me.
I'm hoping by telling my story that other people who are similarly situated will be encouraged to think outside the box and not to limit themselves by perceptions. I don't want others to destroy their chances for being successful in this field because they either get burnt out or it's just not realistic for them to be able to balance all the demands on their time.
Being a woman in a professional workplace there's already obstacles and you have to jump through hoops just to make sure you're heard in the way you want to be heard and that you're being given the fair chance that others are given. Then you layer race on top of that and there are challenges that come along with that as well. To be viewed as competent you know that you have to try twice as hard in order to get the same recognition. Sometimes trying twice as hard means staying later than everybody else and taking on the extra assignments. But, as in my case, when life happens and you don't have the capacity to be able to take on the extra assignments, you have to think creatively to be viewed as a competent attorney. You really need to step back and take on only the work that you can do well. So it's a matter of quality over quantity.
I'm trying to emphasize that while I may not be able to take on every assignment the way I used to, I promise you that the assignments I now take on are going to get the full attention and the best treatment possible.
I have a great set of clients and one thing I've learned is to be a lot more open. Being honest about your limitations. Sometimes we had to end a meeting early or something would happen with my other daughter's online school. My clients have been completely understanding about adjustments in schedules and meetings.
Having that open dialog – especially with the pandemic – forced a lot of companies to rethink and reassess how they are approaching their own business and they've extended that courtesy to the attorneys with whom they work.
DFA: How has working flexibly made your career more sustainable and contributed to business development opportunities?
MC: I've learned that there is a myth of work life balance. Your work is part of your life. If I commit to doing something for work, I dedicate time to complete it. I am more purposeful and intentional about the assignments that I take. I think I am producing better quality work on those assignments, but it also means that I am taking projects that matter to me and are contributing to my growth as an attorney. As a junior associate you are conditioned to take on everything you are offered because you never know where it might lead. I can now say, "thank you for thinking of me but this doesn't fit into my overall plan." Knowing I have more limited time, I am getting more selective. I am also getting better work and I am doing better quality work.
DFA: Looking back, would you do anything differently, or what would you tell your first-year associate self?
MC: Looking back, I would not be as apprehensive to bring up the conversation about taking a step back. I was just really in my head about how I would be perceived and I didn't want anyone to create a narrative about me that wasn't true. I would probably say give people the opportunity to engage with you in that conversation and work through the issues with you. I wish I had approached the conversation earlier.
Looking back, there was really no reason for me to come back at 100% schedule with a baby in the hospital, another doing virtual school, and the third we had to pull out of daycare – all during a pandemic! It was a lot. Nobody's asking you to be super human!
One partner pointed out "Nobody can see your day to day…the only person who is suffering is you."
It's unfair that society has put that pressure on us and that we internalize it so much that we can't even recognize when we are at that breaking point. I am glad that I had enough people that were invested in my career and were willing to step up and talk to me and walk me through it. I'm glad I got to where I am now. It's working out great. Ironically, I'm on track to have the best year I've had since I became an attorney six years ago.
DFA: How do you recharge, and how do you pay it forward?
MC: I now have a policy that I don't work on the weekends and I try to spend as much time as I can with my family. I recharge when I spend time with my family and it's really part of caring for my mental health. Recharging comes from appreciating the things and people that are in my life.
I'm hoping this interview will be a way to pay it forward. I'm hoping it will encourage other women to consider a flexible schedule.
I also pay it forward with how I interact with attorneys who I mentor. Recently, I talked to a colleague who was struggling, about moving to an 80% schedule. I hoped that the message coming from me – somebody she respected and who also values career success – would be effective. She re-analyzed how she was approaching her work and decided that a reduced-hours schedule would work and that she needed to reshuffle her priorities. I'm very open with my schedule. If someone is expressing signs of burnout I talk to them about their options. You have more power than you actually realize.
DFA: Has the pandemic impacted your flexible working schedule? 
MC: I would say the pandemic has helped me a little. Since my youngest daughter was in the hospital, I needed to be home and ready to help her. If the pandemic hadn't been going on I would have been the one attorney at home. At home I have been able to balance things a little better. For example, I can make lunch for my kids or fold laundry while I'm listening in on a call. It's a different kind of multitasking from when I was in the office.
I do miss my office and my colleagues so I'm looking forward to going back into the office soon.
— — —
If you are a professional working a flexible schedule and would like to share your story in an upcoming Spotlight on Flex, contact Jane Caldeira.
https://dfalliance.com/wp-content/uploads/2021/06/Maryam-Casbarro-Headshot.png
327
580
dfalliance
https://dfalliance.com/wp-content/uploads/2019/03/Diversity-and-Flexibility-Alliance-Logo-260.png
dfalliance
2021-06-29 15:36:17
2021-06-29 16:15:40
Spotlight on Flex – Maryam Casbarro, Davis Wright Tremaine