Spotlight on Flex – Jennifer Flynn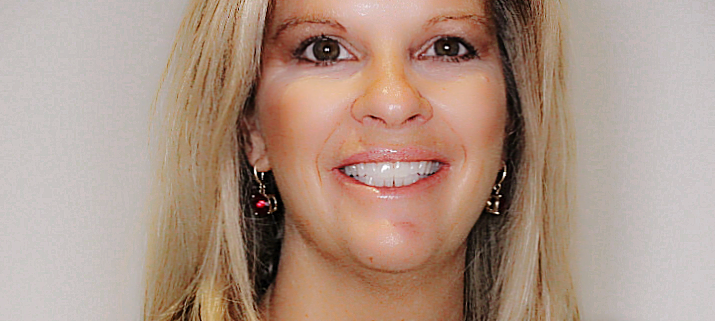 Our Spotlight on Flex showcases professionals from member organizations who exemplify personal and professional success while working a flexible schedule. Their stories illustrate the long-term benefits that flexible schedules offer to both individuals and organizations.
2019 Spotlights
November 2019 Spotlight on Flex & 2019 Flex Leader Honoree
For November 2019, we are pleased to share insights from Jennifer M. Flynn, Managing Vice President, Head of Small Business Bank Division, Capital One.
Diversity & Flexibility Alliance: In what ways has creating a culture where flexibility is the norm provided a competitive advantage for Capital One's Small Business Bank Division?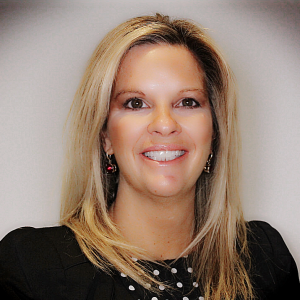 Jennifer Flynn: When I joined as the Head of Capital One's Small Business Bank (SBB) division in June 2018, the team was on an incredible cultural journey with a huge focus on inclusivity and creating a sense of belonging across all of our sites. I knew immediately that I wanted to be a part of this transformation. Together, with my leadership team, we declared "reimagining our associate experience" as one of our top goals for 2019. This includes investing in our leaders, promoting flexibility, and embracing differences across our teams. We actively encourage each associate to bring their authentic selves to work each day, and I love watching this transform our division's culture. Our SBB team is always raising the bar; our business is better because of how we work, and as a result, so are our customers.
DFA: How have you modeled flexible work at Capital One? Why do you think it's important to lead from the top on this issue?
JMF: I took a leadership development course at GE's Crotonville facility in 2007 and learned the importance of priority setting. When I had my daughter in 2010, I realized she needed me more than anyone else could; my priorities had to shift. This is when the term "flexibility" became real for me. I wanted to continue progressing in my career and loved being a mom … I just had to find the "and" and make it work my way. This meant making decisions around my priorities, being OK with the consequences of those decisions, and giving myself permission to try and fail. It meant using my voice, and in some ways, over-communicating with my managers, team members, and family when I introduced flexibility into my work week. It also meant soliciting sponsors to support me on my journey. As I grew in my career, I developed a sense of responsibility to model this behavior for other associates looking for balance in their work and home lives. I'm a big believer in the "I see you, I want to be you" phenomenon. If we surround ourselves with leaders who model the behaviors we value, it builds a culture where people feel engaged and empowered to find their "and." This is what fuels me in promoting and modeling a flexible culture for my team at Capital One.
I can't emphasize enough how important it is for leaders to role model the behaviors they want to promote. I find that asking your employees one simple question – "What is important to you?" – goes a long way when empowering associates and helping them achieve success in their personal and professional lives. I've also learned there is no script – everyone is different, and flexibility means different things to people at different times in their lives. The willingness to remain open and try new things to make it work for both your organization and employees separate good leaders from great leaders.
DFA: How has incorporating holistic flexibility (ie. telecommuting, reduced hours, job-sharing, flexible start/end times, etc.) changed your office?
JMF: Developing high-performing teams is a big priority of ours. I believe as leaders, it's our job to create and foster an inclusive and flexible work environment that allows us to attract, retain and develop talent. This results in a happier workforce and better work product. Technology has made this easier for us as well – with a computer, a smart phone, and a strong work ethic, we can do our jobs from anywhere!
DFA: How has flexibility impacted your life?
JMF: Flexibility has allowed me to achieve both my personal and professional goals. Having the freedom to make choices and do things my way has allowed me to have an extremely rewarding career and still keep my daughter as my top priority.
DFA: What was the most meaningful piece of leadership advice you have received? Who has had the most influence on your career?
JMF: Set your priorities; make decisions around those priorities, and if you don't like the consequences of those decisions, make another choice. This advice has served me well and has also helped me remove guilt from my vocabulary! When you're confident in your priorities, everything else falls into place.
I also learned the power of using my voice and encouraging others to do the same. Sharing my priorities with others really helped me find the "and" – the flexibility I need to make things work for both my family and my organization. Don't underestimate the power of letting someone in. I am where I am today largely because of the leaders who took a chance on me, pushed me, and supported me on both my personal and professional journey. My goal is to be that person for my team.
DFA: How do you pay it forward?
JMF: I make it a point to surround myself with leaders who model the behaviors I value, and I have become a champion for those just starting out on their journey. I'm committed to working with my teams to create a culture where everyone feels a sense of belonging, an obligation to share a dissenting opinion, and can bring their whole selves to work feeling inspired and respected. It's important for everyone to work for leaders who bring out the best in you, who embrace varying perspectives, and see differences as an opportunity to grow. I made a promise to remain true to my authentic self, and I want others to feel the freedom to do the same.
I'm actively engaged on the Executive Steering Committee for Capital One's Women's Business Resource Group and the Capital One Greater Washington Market President Network, both located in McLean, VA. I'm an advisor for 1863 Ventures and passionate about helping small businesses succeed.
https://dfalliance.com/wp-content/uploads/2019/07/Jenn-Flynn-headshot-1-e1563381106757.png
715
715
dfalliance
https://dfalliance.com/wp-content/uploads/2019/03/Diversity-and-Flexibility-Alliance-Logo-260.png
dfalliance
2019-11-27 08:34:01
2019-11-27 08:39:38
Spotlight on Flex – Jennifer Flynn