Spotlight on Flex – Abigail B. Molitor, Sidley Austin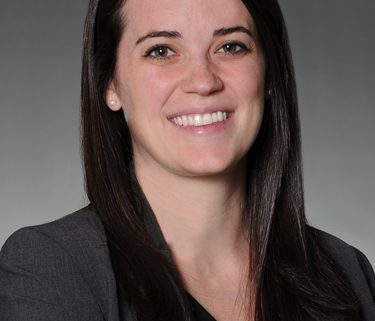 Our Spotlight on Flex showcases professionals from member organizations who exemplify personal and professional success while working a flexible schedule. Their stories illustrate the long-term benefits that flexible schedules offer to both individuals and organizations.
May 2021 Spotlight on Flex
For our May Spotlight on Flex, we're pleased to highlight Abigail B. Molitor, Associate in the Chicago Office of Sidley Austin, LLP.
Diversity & Flexibility Alliance: How have you made flexibility a priority and a success with your schedule? How have the firm and/or clients contributed to this?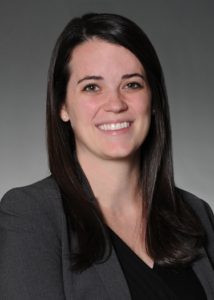 Abigail Molitor: I've worked a flexible schedule for nearly the entire time I've been at Sidley.  I had my first child a few months after starting at the firm, and I returned from parental leave to an 80% reduced hours schedule. I've maintained that same schedule in the years since and through the birth of my second child. Over that time, I've found that the key to success is to periodically review and adjust how I organize my schedule within that general 80% framework.  There have been times, particularly when my kids were very small, when it has been very important for me to manage the number of hours I worked in a day to accommodate other responsibilities.  There have been other times, as my kids have gotten a bit older, where I have greater capacity to dig into more intense periods of work, then balance out my hours with longer periods of time off. In either case, I try to be intentional and thoughtful about the demands of my cases and the needs of my family to figure out how best to fit those puzzle pieces together.  And, if I've learned anything in the past few years, the shape of the puzzle is constantly changing.
Sidley's flexible work policies provided the foundation for me to create a schedule that works for me, and the partners in my group have truly committed to helping make that schedule successful in practice. Because I adopted a flexible schedule early in my career, I've worked closely with group leadership and key mentors to be thoughtful about the cases and work opportunities I take on to ensure that I develop necessary skills, management experience, and leadership opportunities to grow in my career over the long-term.
DFA: How has working flexibly made your career more sustainable and contributed to business development opportunities?
AM: Working a flexible schedule has helped me develop negotiation skills that I may not have otherwise focused on at this stage in my career. Very early in my time at Sidley, I found myself in conversations with others at the firm in which I needed to clearly and respectfully (but directly) explain what I needed and propose a way to get it. As I've spent more time in practice, I find myself using those same skills in my substantive work. When responding to requests from opposing counsel or inquiries from a government regulator, I tend to adopt the same process of assessing the situation, figuring out my client's needs and wants, and proposing a solution that will get them where they need to be.
There's no doubt that my schedule has made my career more sustainable.  As Justice Ginsburg often said, each part of her life gave her respite from the other and provided a sense of proportion. That's a philosophy that I've found meaningful and governs many of my own decisions about work and home.
DFA: Looking back, would you do anything differently, or what would you tell your first year associate self?
AM: I would tell my first-year associate self not to worry quite as much, but I wouldn't change any of the decisions I made with respect to my schedule.  Any trepidation that I had about adopting a flexible schedule early in my career turned out to be unfounded. I give my cases 100% of my focus for the time I have allocated to work, and I'm fully present for my case teams and clients when needed.  But, when not needed or when it's important for me to have my attention elsewhere, my schedule allows me flexibility to focus on the other important aspects of my life in a way that is fully respected by the firm.  That's the experience I share with other Sidley associates interested in flexible schedules, along with my recommendation to craft the schedule that works best for their own family life.
DFA: How do you recharge, and how do you pay it forward?
AM: One focus of mine, particularly in the last year, has been to try to spend a lot of time outside with my kids. There's a lot of scootering and bike-riding that happens on our block, and the kids are having fun tending to our tiny urban garden (whether it actually produces anything is yet to be seen). We've also made it a point to explore a variety of state parks and trails, which is a really nice break from our day-to-day life.
I try to pay it forward by sharing my experience with other associates interested in flexible work schedules. There can be a perception that it's better to wait until one has established their career before moving to a flexible schedule, but that timeline may not and should not work for everyone. I have found success working a flexible schedule early in my career, and I encourage others to consider the option whenever it makes sense for their life.  In my view, a good flexible work policy should apply to a range of situations and allow for the continued professional development of a lawyer at any stage of their career.
DFA: Has the pandemic impacted your flexible working schedule?
AM: Like everyone else, the pandemic introduced a lot of chaos into our work and childcare arrangements.  We had a period of no childcare for a few months last spring, which was extremely difficult. Luckily, our childcare center, which we absolutely love, reopened in July and has operated successfully with a range of precautions since.  With stable childcare, we've been able to take advantage of some nice efficiencies of working from home when it comes to things like dinner prep, grocery runs, and laundry.
The increased use of video meetings has some benefits as well.  I've been able to participate in full-day witness prep sessions and depositions, and still be home for the evening in a way that was more difficult pre-pandemic. My sense is that some amount of video meetings will continue after the pandemic, which is a good thing.  As a broader point, it is my hope that law firms will incorporate some of the lessons learned in this remote work period to allow for more flexible work arrangements firm-wide in the future.  
— — —
If you are a professional working a flexible schedule and would like to share your story in an upcoming Spotlight on Flex, contact Jane Caldeira.
https://dfalliance.com/wp-content/uploads/2021/05/Molitor-Headshot.jpg
525
375
dfalliance
https://dfalliance.com/wp-content/uploads/2019/03/Diversity-and-Flexibility-Alliance-Logo-260.png
dfalliance
2021-05-25 15:53:28
2021-05-25 15:53:28
Spotlight on Flex – Abigail B. Molitor, Sidley Austin