Tracking the Success of Our Annual Conference
On March 16, 2017 we welcomed more than 150 professionals to our Annual Conference. Our guests included 44 Partners, five Chairs, 12 General Counsel, 19 Associates, 34 Directors, five Of Counsel, 12 Presidents or Principals, eight Vice Presidents, 16 Managers, and one Global Chairman.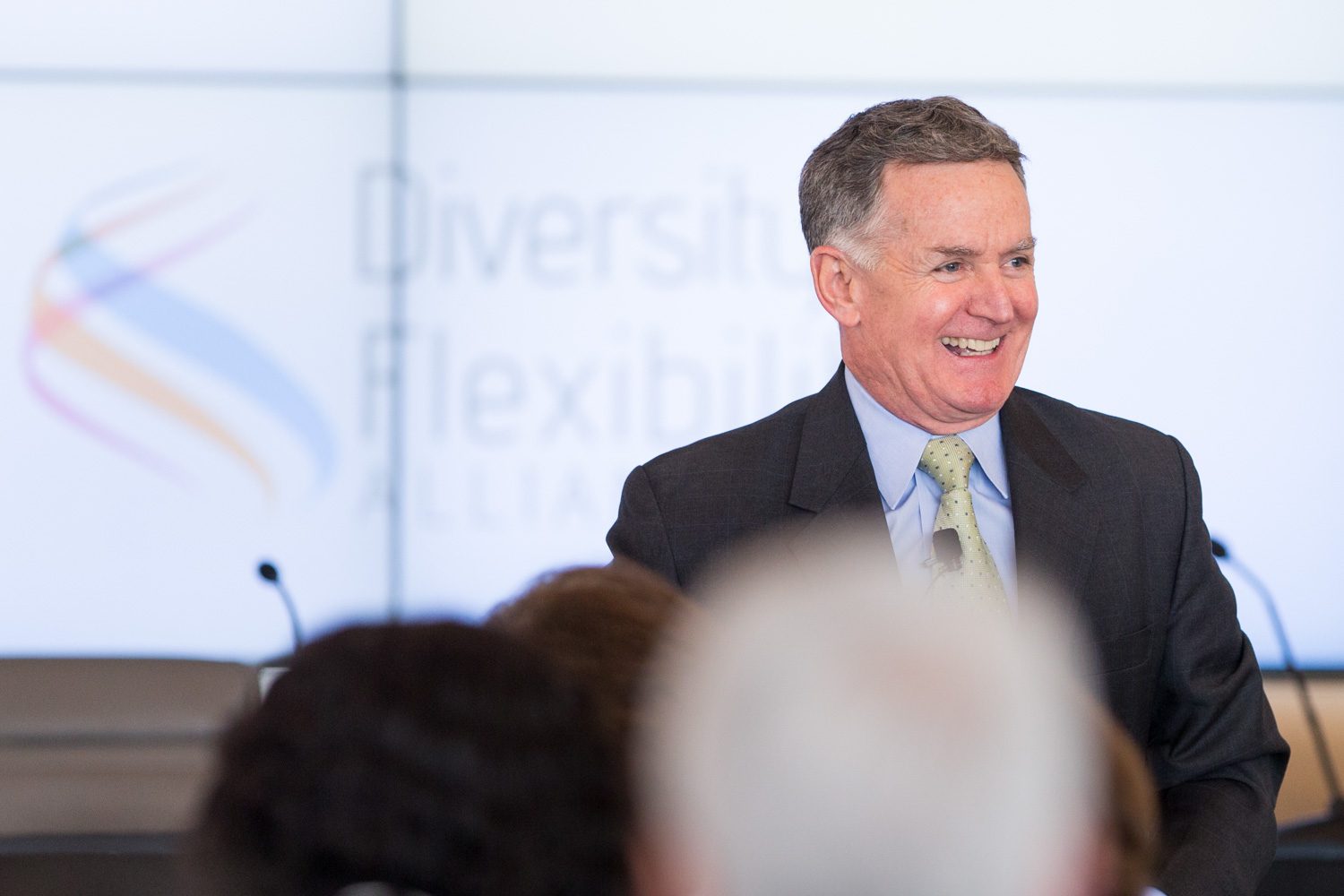 Our attendees came from financial services firms, professional services firms, law schools and graduate schools, law firms, and corporations. They represented human resources, diversity and inclusion, recruitment, advancement, operations, client services and management, and all were committed to learning how to advance diversity and flexibility in their organization.
For eight hours we learned from three insightful panels including chairs and leaders from myriad firms and corporations. We were honored to hear one very impactful keynote from a global leader. We presented seven awards to those leading the way in flexibility and we were treated to an eye-opening collaborative session on deconstructing minimization. (More importantly, we served 150 delicious Georgetown Cupcakes!) From our perspective, it was a successful day.
As an organization, we at the Alliance love metrics. Numbers and data like this help us to track progress and evaluate our impact. We consistently advise our members to keep such data to help track progress towards goals. However, since our conference was entitled Diversity + Flexibility = An Evolving Culture, the true test of our success and the success of our members will be the impact on the evolution of organizational culture. Will our attendees be able to take what they learned back to their organizations and encourage a shift in attitude and a greater acceptance of diversity and flexibility?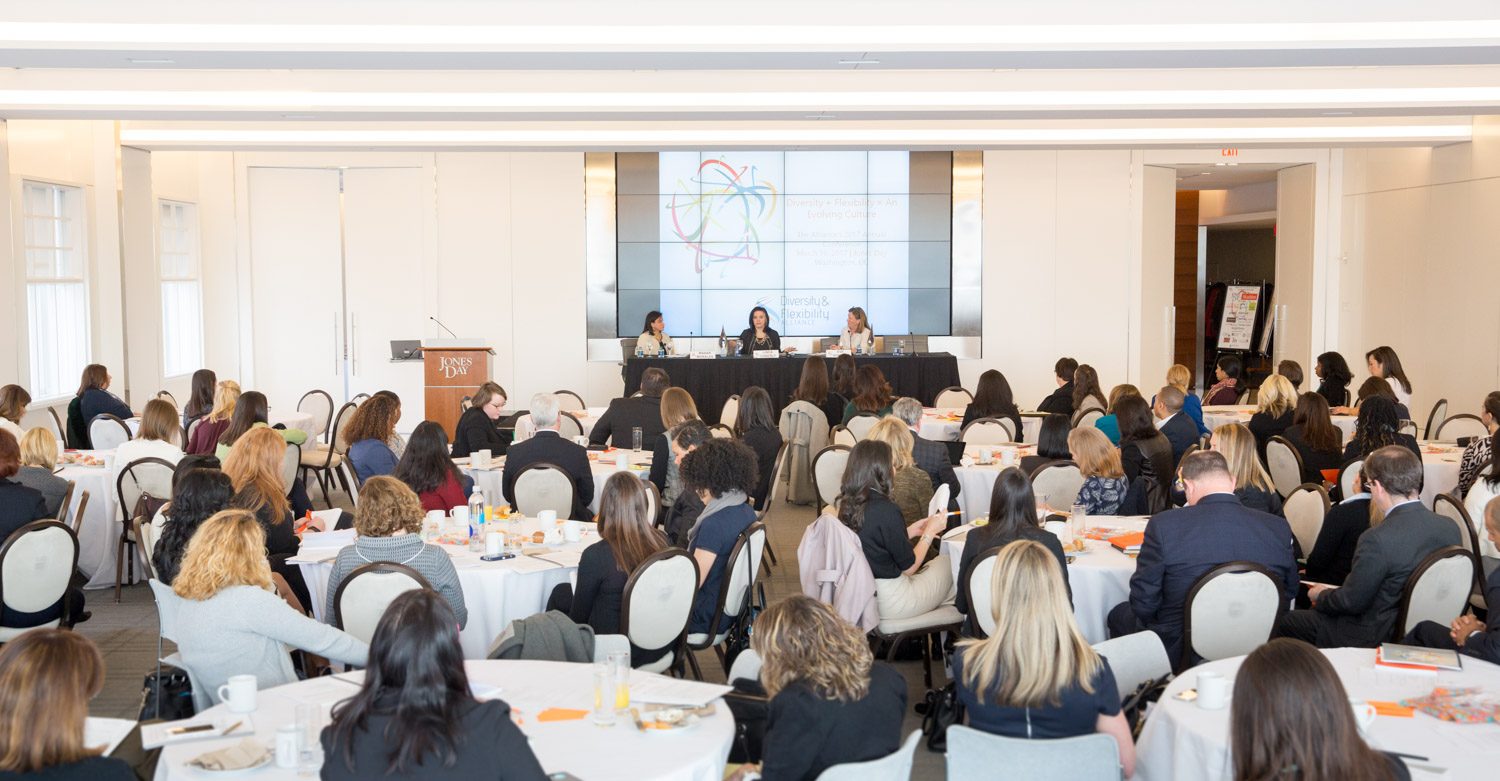 It is our hope that organizations will be able to find success in collaborative spaces and flexible work schedules, like Booz Allen Hamilton. And that attendees learned how Winston & Strawn has yielded huge benefits to its employees and to the firm through its gender-neutral parental leave. And that attendees were inspired by Walmart's requirement that all RFPs include at least one woman, one minority, and one flex lawyer. Or that they learned from Ritu Bhasin's perspective that the most successful organizations are those that value authenticity, embrace cultural competence, and welcome differences.
The lessons learned were limitless and invaluable. Read more about our conference here and let us know how we can help your organization's culture evolve into one that supports diversity and flexibility.
https://dfalliance.com/wp-content/uploads/2019/03/Diversity-and-Flexibility-Alliance-Logo-260.png
0
0
integritive
https://dfalliance.com/wp-content/uploads/2019/03/Diversity-and-Flexibility-Alliance-Logo-260.png
integritive
2017-04-12 00:00:00
2017-04-12 00:00:00
Tracking the Success of Our Annual Conference