The Spotlight on Flex showcases professionals from member organizations who exemplify personal and professional success while working a flexible schedule. Their stories illustrate the long-term benefits that flexible schedules offer to both individuals and organizations.
This month, we are pleased to share insights from Indira Sharma, Counsel and Chair of the Diversity & Inclusion Committee, Saul Ewing Arnstein & Lehr LLP (Baltimore, MD).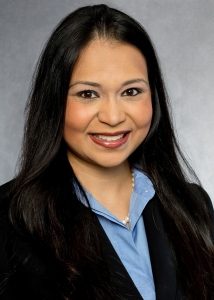 Diversity & Flexibility Alliance: How have you made flexibility a priority and a success through your schedule?
Indira Sharma: I started working at Saul Ewing right after I graduated from law school in 2006 and was on a full time schedule from 2006-2010. After I had my first child at the end of 2009, I returned to work reduced hours at 65 percent for about a year before transitioning to 70 percent reduced hours. I don't have a set schedule; as it is with the practice of law, it just depends on the day. Instead of focusing on what days I'm in the office or not, I focus on making myself available. When there's extra time, I spend it taking care of more things at home for my family and the community.
It's been trial and error to get to this point. At first I thought I would take a certain weekday off, but I realized it wasn't realistic as a litigator. So when there are family commitments, I work around them just as I would work around a deposition schedule. There are times where I've had to bend for work and times when I've had to bend for my personal life – it just depends what's more important at the moment.
https://dfalliance.com/wp-content/uploads/2019/03/Diversity-and-Flexibility-Alliance-Logo-260.png
0
0
integritive
https://dfalliance.com/wp-content/uploads/2019/03/Diversity-and-Flexibility-Alliance-Logo-260.png
integritive
2017-11-30 00:00:00
2017-11-30 00:00:00
Spotlight on Flex – Indira Sharma