2019 Flex Success® Awards to Be Presented November 7
Washington, DC – October 1, 2019 – Today the Diversity and Flexibility Alliance announced that its 2019 Flex Success® Award honorees will be Danielle Katzir, Partner at Gibson Dunn & Crutcher, and her client Darren Drake of Stockbridge Real Estate Funds; and Stacy Bunck, Kansas City Office Managing Shareholder at Ogletree, Deakins, Nash, Smoak & Stewart, and her client, Rafael Medina of McDonald's Corporation. Sadly Mr. Medina, who was Managing Counsel for Labor and Employment at McDonald's, passed away unexpectedly after being selected as an Award Honoree.
The Flex Success Award recognizes partners or shareholders at Diversity & Flexibility Alliance member law firms who have achieved success while working a reduced hours schedule as well as a client who has been integral to making workplace flexibility so successful. The Awards will be presented on November 7, 2019 at the Alliance's annual conference, Inspire. Innovate. Ignite! in Washington, DC. Registration is available here.
"Both of these amazing women have advanced to leadership positions within their firms while working reduced hours schedules," said Manar Morales, President and CEO of the Alliance. "By focusing on the quality of their work, rather than the hours worked, they have been able to maintain excellent client service without sacrificing their personal lives and families. Clearly their supportive clients have been critical to their personal success and career longevity. Hopefully these women will serve as inspiration to other professionals striving for personal fulfillment and professional success," she added.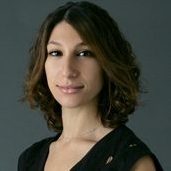 Danielle Katzir, a Partner in the Los Angeles office of Gibson Dunn & Crutcher, has worked a 75-85% annualized schedule since 2010, allowing her to take shorter days and weeks in between busier periods. In recent years, Danielle has worked on corporate and tax transactions and is now recognized as a national expert on EB-5 Visa matters. Her Pro Bono work has included representing an Afghan family in the wake of the recent travel ban. Danielle is a member of her firm's Professional Development Committee and Diversity Committee, and is deeply committed to mentoring young attorneys and maintaining an inclusive organizational culture.
"I've been able to work on the same types of transactions and matters for the same base of sophisticated clients that I did before going part time, maintaining and honing my diverse skill set, but simply at a more manageable volume," said Katzir. "Darren completely understands the balance I am trying to strike between my family, personal life and career," she added referring to her client, Darren Drake. "He knows that the work will get done, and that it will be high quality, no matter what," she added.
"The firm, and I, could not be more proud of Danielle for being honored with the Diversity & Flexibility Alliance's Flex Success Award," said Jesse Sharf, Partner in Charge of Gibson Dunn's Real Estate Practice and a member of the firm's Executive Committee. "I was beyond thrilled when Danielle – with whom I have worked since she was a summer associate – was elevated to partner on a flexible schedule."
"Danielle is a true Partner, one who works side by side with her colleagues and her clients to provide the best possible legal advice and client service, growing our practice while also growing a family and leading a rich personal life," Mr. Sharf added. "I cannot help but smile when I see Danielle go about her professional and personal life, and I look forward to working with her—and continuing to hear about, and observe, the exploits of her children, spouse, mother, siblings and cousins—over the years to come."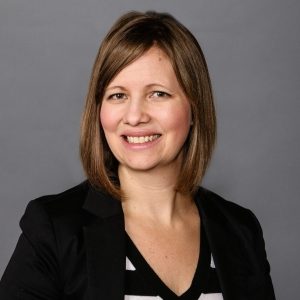 Stacy Bunck, Kansas City Office Managing Shareholder at Ogletree Deakins, began a reduced hours schedule in 2010 after returning from a six-month parental leave. After working a 60% schedule for seven years while her children were young, she increased her hours target to 75%. In January 2014, Ms. Bunck was elevated to Shareholder and in 2018, she became the Office Managing Shareholder for Ogletree's Kansas City office. She is the first person in the history of Ogletree to ascend to Office Managing Shareholder while on a reduced hours arrangement, an arrangement she has continued to maintain in her Office Managing Shareholder role. In addition to performing her leadership role, Ms. Bunck has co-chaired four jury trials while working a reduced hours schedule. She has also participated in the 2019 Ogletree Deakins Leadership Challenge Program and serves as a role model and mentor for other attorneys pursuing reduced hours schedules.
"Ogletree Deakins has supported my quest for work-life balance for the last decade. By permitting me to take a combined 12 months of maternity leave, allowing me to work a reduced hours schedule for the last decade, and elevating me to Office Managing Shareholder while on a reduced hours schedule, the firm has enabled me to raise my children while maintaining an active trial litigation practice," said Stacy Bunck. "The late Rafael Medina, former Managing Counsel for McDonald's, championed my reduced hours schedule, by insisting on scheduling around my days home with my children, and encouraging me to always put family first," she added.
"Rafael would have been honored that Stacy nominated him for this award but would certainly add that he didn't need any award for simply doing what was right," said Danny Sikka, Senior Counsel, Global Labor & Employment Law at McDonald's Corporation, referring to his colleague Rafael Medina. "Rafael raved to us about Stacy's incredible work and how she exemplified that great client service did not have to come at the expense of family or other personal interests. He would also be grateful to the Alliance for this award, but also pass it back to thank the Alliance for its work in promoting diversity and flexibility.  He always preached "family first" and often quipped, "In ten years, you won't remember the name of many matters you worked on, but you will remember going to or missing that recital, game or event," he added.
"As this award demonstrates, flexible schedules allow the firm and our clients to fully benefit from the talents of all of our attorneys," said Matt Keen, Ogletree's Managing Shareholder. "Stacy has provided exceptional client service and leadership while meeting her other obligations through flexible scheduling. We are proud to partner with McDonald's to support Stacy's achievements," he added.
The Diversity and Flexibility Alliance is a think tank that collaborates with organizations to develop non-stigmatized flexible work policies that promote inclusive work cultures for all and help to advance more women into leadership positions. The Alliance provides practical research-based solutions, training workshops, and strategic advisory services that increase organizational effectiveness through diversity and flexibility.
Contact Manar Morales at 202-957-9650 or manar@dfalliance.com for more information.
https://dfalliance.com/wp-content/uploads/2019/03/DFA-Flex-Success-Award-2018.jpg
1000
545
dfalliance
https://dfalliance.com/wp-content/uploads/2019/03/Diversity-and-Flexibility-Alliance-Logo-260.png
dfalliance
2019-10-01 08:10:45
2019-10-04 18:29:27
Diversity & Flexibility Alliance to Honor Gibson Dunn & Ogletree Deakins Attorneys & Clients for Impressive Career Advancement While Working Flexible Schedules