Our Spotlight on Flex showcases professionals from member organizations who exemplify personal and professional success while working a flexible schedule. Their stories illustrate the long-term benefits that flexible schedules offer to both individuals and organizations.
For March 2019, we are pleased to share insights from Jay Kugler DeYoung, Principal, Fish & Richardson (Boston, MA).
Diversity & Flexibility Alliance: How have you made flexibility a priority and a success with your career? How has the firm supported this?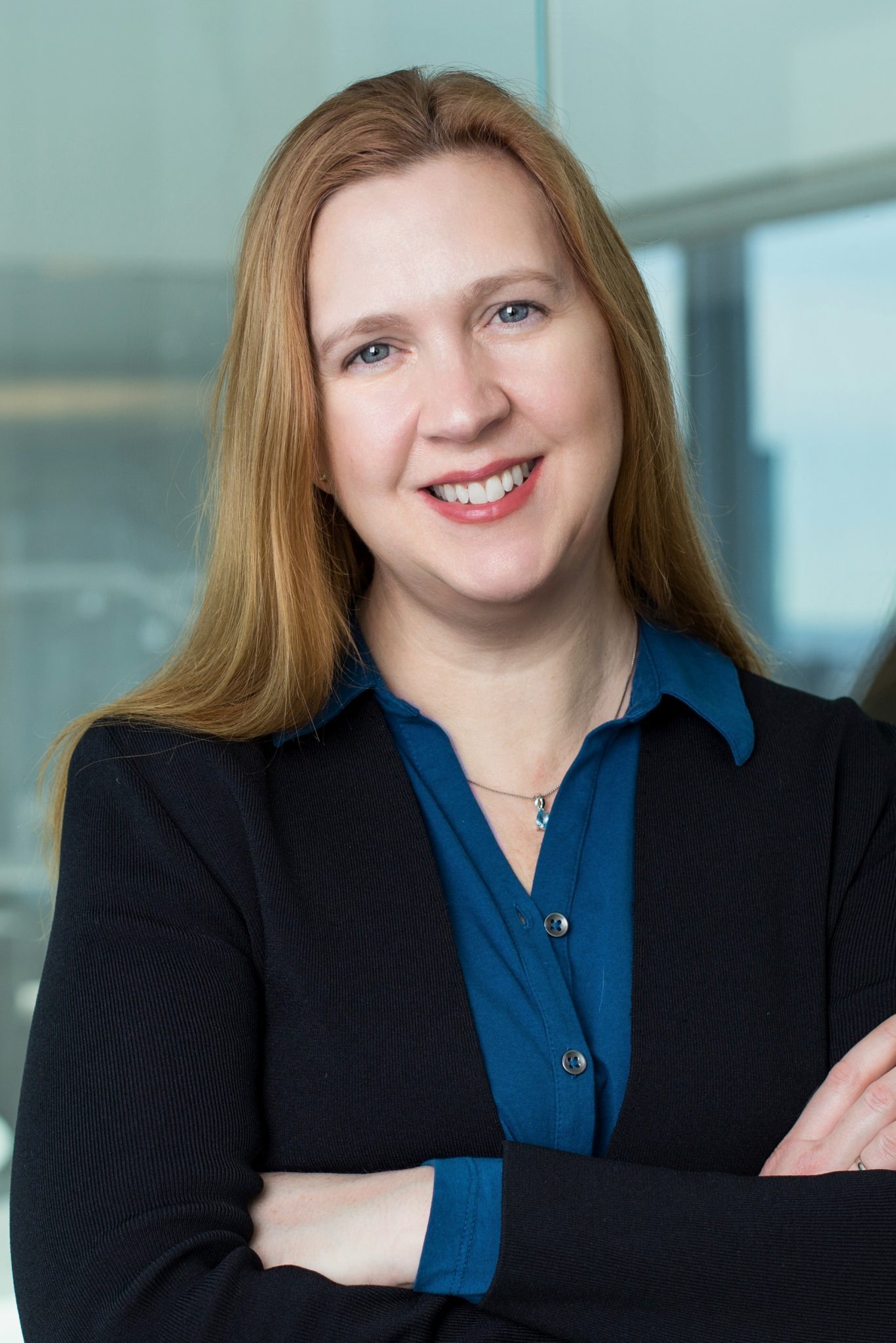 Jay Kugler DeYoung: Before I came to Fish & Richardson in 2002, I worked for two years at a general practice firm. I wanted to focus on biotechnology prosecution, and I was happy to move to Fish & Richardson when the opportunity presented itself. I joined Fish as a full time associate, and in 2008 I came up for partner – just as I had my first child. I made partner that year and came back on a reduced hours schedule after my daughter was born. I have an hour long commute each way, and I wanted to be home to see my child and eat dinner together as a family. I moved to an 80% reduced hours schedule that consisted of coming into the office each day from 9:30 am – 5:30 pm. I telecommuted as necessary too, and I've never looked back.
The firm has never pressured me to go back to full time, in fact, I believe the firm sees flexibility as a win/win for everyone. I chose to reduce my hours because I wanted be involved with firm activities around associate mentoring, training, evaluation, and advancement. Over the years, I've expanded my internal involvement to include partner evaluation and advancement too. Internal community building and professional development are both really important to me, and if I were working full time, I wouldn't be able to give 100% to my substantive work, professional development activities, or being a mom. Flex has been a decision that's really worked because I'm happier, have less pressure to bill hours, can devote the time I want to client development, and am able to spend quality time with my family.
https://dfalliance.com/wp-content/uploads/2019/03/Jay-DeYoung.jpg
2048
1367
integritive
https://dfalliance.com/wp-content/uploads/2019/03/Diversity-and-Flexibility-Alliance-Logo-260.png
integritive
2019-03-28 00:00:00
2019-06-17 12:41:34
Spotlight on Flex – Jay Kugler DeYoung