Staying Productive in the Modern Workplace
2021 Signature Seminar
Tuesday, May 4, 2021 at 2:00 pm ET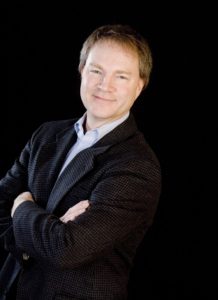 Featuring Paul H. Burton, founder of QuietSpacing.
Others work while we sleep. That has never been truer than it is today. Technology speeds communications up while response time expectations shrink. Organizations grow larger and more distributed, casting people and projects far and near. The only certainty is that this trend will continue for the foreseeable future.
Keeping up with globalism is a daunting prospect. How can we stay abreast without losing sight of the purpose for participating – enjoying rewarding personal and professional lives? What choices do we have and what actions can we take to best serve our clients, our loved ones and ourselves?
This program explores those questions, offering up eighteen suggestions on how to make the most of the time we have in this rapidly expanding playing field. We'll address the following topics
Leveraging Distributed Work Environments. Working with people distributed across differing geographic locations is challenging. Consider these six suggestions on how to leverage this environment.
Running the Day Productively. Getting the work done is always Priority One. Here are six ways to accomplish that goal.
Demonstrating Leadership. Leadership is a state of mind, regardless of title or position. Choose from these six ways to demonstrate leadership on a global basis.
The workplace grows more global every day. We can react to that fact or we can lean in and participate. Choose to participate by attending this program.
https://dfalliance.com/wp-content/uploads/2019/03/Diversity-and-Flexibility-Alliance-Logo-260.png
0
0
dfalliance
https://dfalliance.com/wp-content/uploads/2019/03/Diversity-and-Flexibility-Alliance-Logo-260.png
dfalliance
2021-05-03 09:52:30
2023-01-06 15:40:20
Staying Productive in the Modern Workplace