Tuesday, July 16, 2019 1:00 – 2:00 pm EST
Featuring – Vipula Gandhi, Managing Partner, Gallup
"The Role of the Team Leader and Its Effects on the World of Work"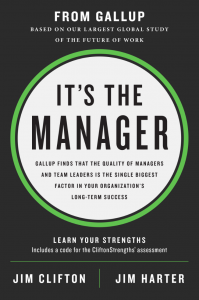 Workplaces are changing at a dizzying pace and with historically low unemployment rates, your talent is looking and leaving! It's time to look at the role played by the team leaders in a professional services organization on leveraging and driving human motivation.  In this discussion, you will learn the insights on the effective practice of management.  Whether you are a Partner or a Project Leader this session will also provide you some tools and tactics to deliver an effective employee experience to your team members.
In particular, this workshop will provide you insights on
– Why focus on employee experience;
– What is the impact of team leaders on the organizational outcomes;
– How to effectively bring organizations processes, policies and benefits to life
– What do Team leaders need
– How to deliver on ongoing performance conversations
Vipula Gandhi is Managing Partner at Gallup Inc. She leads business strategy, performance and teams for Financial Services, Professional Services and Healthcare industries for the organization. Vipula is passionate about the human side of an organization. This passion, backed by Gallup's research on employee engagement, organizational culture, performance management, talent based hiring and strengths-based development, gives her insight into her clients' business needs and helps them successfully initiate change.