2022 Luminary Award Honoree
Former CEO, AT&T Business
One of the world's most effective corporate leaders, Anne is being honored for her consistent dedication to combatting unconscious bias, advancing diversity and inclusion, and developing strong future leaders. She has broken barriers as the first woman of color CEO in AT&T's 140-year history.
Throughout her impressive 32-year career at AT&T, Anne has focused on creating cultures of inclusion which enable strategic growth, forging relationships and discovering and developing future leaders, while also systemically ensuring a vital pipeline of connection and talent. She was the creator and executive sponsor of the AT&T Women of Business, a global employee network that is now some 5,000 people strong, as well as a champion of AT&T's Women of Color initiative. The co-author of The Leader's Guide to Unconscious Bias, she has spent her career raising awareness, reframing, and leading through unconscious bias in the workplace.
"I'm honored and humbled to receive the 2022 Luminary Award, as I believe that one of my primary purposes in life is to lead inclusively and create cultures of belonging so that individuals, teams, and organizations can realize their greatest potential. I believe that inclusive leadership is vital for progress in all facets of society." 
– Anne Chow
Access detailed press release here.
2021 Luminary Award Honoree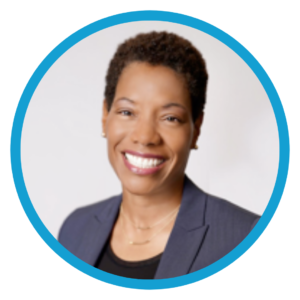 Judge Presiding 116th Judicial District Court
Dallas County, Texas,
Dedicated public servant, recognized thought leader and former award-winning law firm partner, the Honorable Tonya Parker has held the position of Judge of the 116th Judicial District Court in Dallas County Texas since 2011.  Throughout her distinguished career, she has consistently been recognized by local, state and national organizations for her exceptional legal skills as well as her commitment to diversity and inclusion.  She has been a tireless advocate for women and members of the LGBTQ community, breaking barriers and committing countless hours to fighting bias and discrimination in the judicial system and beyond.
With her trailblazing actions and powerful words, Judge Parker truly embodies the essence of our Luminary Award.  Not only is she a devoted mentor and champion for women and members of the LGBTQ community in the legal profession, but her wisdom and guidance will clearly have a lasting impact on the leaders of today and tomorrow.
"Promoting diversity AND flexibility is how we will achieve equity in the workplace for historically marginalized groups and work/life balance for everyone. DFA has long understood and advocated for both which is why I am so honored to receive the Luminary Award from the organization.  It is humbling to be recognized as a thought leader who shines a light on the issues of our day through my talks and presentations on labels, oppression, privilege, and allyship."
– The Honorable Tonya Parker
Access detailed press release here.
2020 Luminary Award Honoree
President & CEO
American Council of Life Insurers
Ms. Neely was recognized for her significant contributions to the advancement of women and diverse professionals within her industry and beyond. Throughout her career, she has consistently demonstrated a deep commitment to volunteering her time and leadership skills to initiatives aimed at impacting gender parity as well as diversity and inclusion.
"I'm honored to receive this award from the Alliance and commend their work in support of inclusive work cultures and helping more women advance into leadership positions," Neely said. "I'm also proud to work for an industry whose leaders are committed to addressing economic and racial inequities that have challenged our nation for far too long." 
– Susan Neely
Access detailed press release here.
A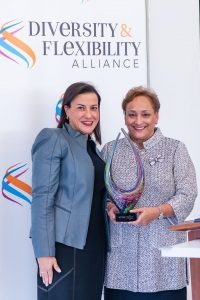 s CEO of AARP, Jo Ann Jenkins leads the world's largest non-profit, nonpartisan membership organization, harnessing the power and passion of almost 2,000 staff members, 60,000 volunteers and numerous strategic partners to serve AARP's 38 million members and their families—the first woman to lead AARP in four decades.
Since becoming CEO, Jo Ann has been on a mission to change the conversation in this country about what it means to grow older, to help people realize the real possibilities in their lives, and to find pragmatic solutions to the challenges people face every day.  Her best-selling book, Disrupt Aging: A Bold New Path to Living Your Best Life at Every Age, has become a signature rallying cry for revolutionizing society's views on aging by driving a new social consciousness and sparking innovative solutions for all generations. 
Under Jo Ann's leadership, AARP has become a leader in social change, dedicated to empowering people to choose how they live as they age. She is recognized as a visionary and global thought leader, a catalyst for breakthrough results, accelerating progress and contribution while fostering positive relationships.
Jo Ann is known as a versatile and fearless champion for innovation and impact. She is effective in high-profile executive roles, accomplished in working with Boards, CEOs, senior management teams and strategic partners in government, media, corporate, philanthropic and non-profit sectors to achieve breakthrough results. 
Known for a collaborative and participatory management style, global fluency, and her ability to leverage expertise in talent and leadership development, organizational restructure, public affairs, philanthropy, and marketing, she has led AARP to be recognized as one of the World's Most Ethical Companies. And, for the last two years, the Washington Post has named AARP as one of the Washington area's Best Places to Work.
It's not surprising that she was recently named by Fortune Magazine as one of the World's 50 Greatest Leaders.