Getting to Know Our Conference Speakers – Judge Tonya Parker

We are thrilled to have an impressive line-up of prominent leaders, influencers and change-makers speaking at our 2021 Virtual Annual Conference on November 3.  We will be introducing these dynamic and engaging speakers here on our blog. We asked our speakers to answer a few questions about themselves and hope you find the answers as fascinating as we do!
This week's "Getting To Know Our Conference Speakers" post highlights an amazing Judge from Dallas County Texas, the Honorable Tonya Parker.  We really appreciate Judge Parker taking time out of her busy schedule to share some intriguing thoughts about her approach to her career and life.  Read on to learn more about this inspirational thought leader's advice, personal mantra and vision for the future. 
Diversity & Flexibility Alliance: What advice do you have for future leaders?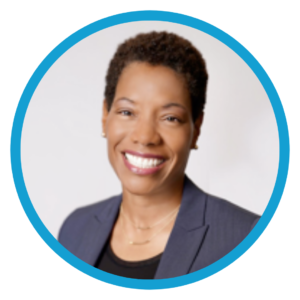 Judge Tonya Parker: Lead with empathy and by example. Be a trauma-informed leader who appreciates the impact and toll of world events, social issues, isms, and phobias on your team and yourself.
DFA: What gives you hope for the future?  
JTP: That people finally seem to understand the importance of their vote and voice in our Democracy, and fewer people are taking either for granted.
DFA: What have you learned in the last year that has changed your perspective? 
JTP: Living for months in fear of acquiring or transmitting a potentially deadly or debilitating virus to the people I love the most brought into focus that faith, family, and good health reign supreme.  While I try each day to be a great judge and a great mom, when circumstances outside of my control (like the pandemic) force me to choose between being a great judge and a great mom, I am resolved to be a good judge and a great mom.
DFA: Have there been silver linings to the  pandemic?
JTP: The periods of isolation afforded deep reflection that helped me prioritize my faith, health, and family.  I will never go back to the way it was before the pandemic where I worked to the point of exhaustion and then gave God, myself, and my family what was left of me. I no longer subscribe to a belief system that equates sacrifice to devotion or hard-work.
DFA: What's your vision for the workplace of the future?
JTP: I think "flexibility" will be the focal point.  We all appreciate the need for in-person work environments but also know now what is possible with remote work options.  The companies who will be the most competitive in the marketplace will be the ones that offer flexibility and show empathy for their employees life/health circumstances.  Employees will show unrivaled loyalty to companies who don't make them choose between being a great employee and a great person, parent, spouse, dog-mom, etc.
DFA: What activities, movies or TV shows got you through the lock down?
JTP: My niece got me hooked on All-American.  I am a sucker for any sports-themed show or movie.
DFA: What's your personal mantra?
JTP: Pursue justice and embody truth.
Don't miss Judge Parker and our other 2021 Speakers on
Wednesday, November 3.
https://dfalliance.com/wp-content/uploads/2021/09/Tonya-Parker-luminary-winner.png
1080
1080
dfalliance
https://dfalliance.com/wp-content/uploads/2019/03/Diversity-and-Flexibility-Alliance-Logo-260.png
dfalliance
2021-10-15 09:39:12
2021-10-15 10:32:05
Getting to Know Our Conference Speakers – Judge Tonya Parker