Getting to Know Our Conference Speakers -Traci Schweikert
We are so excited to have an amazing line-up of prominent leaders and trailblazers speaking at our 2018 Annual Conference Diversity + Flexibility = Embracing Change on Thursday, September 27.  We'll be introducing these dynamic and engaging speakers throughout the summer and sharing their diversity and flexibility insights here on our blog. We've asked our speakers to answer a few questions about themselves, their approach to their career, and their lives. This week's "Getting To Know Our Conference Speakers" post highlights Traci Schweikert, Vice President of Human Resources at Politico.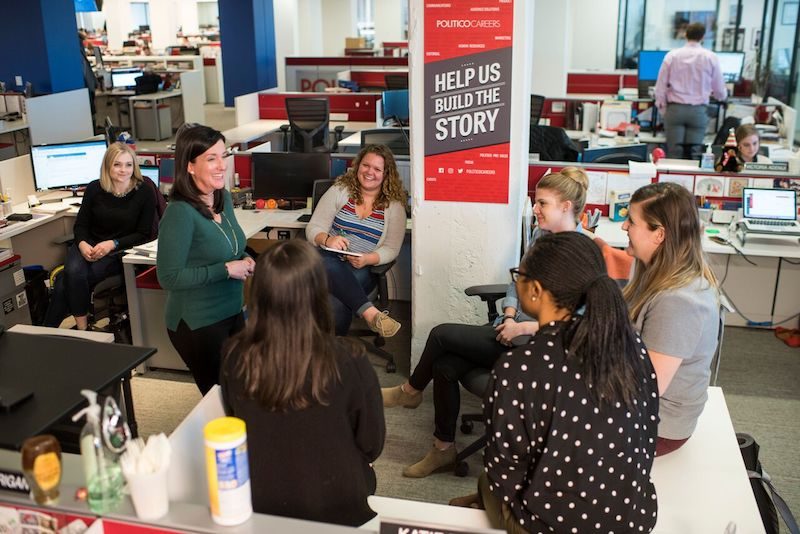 Diversity & Flexibility Alliance: What's the most important message you hope attendees will learn from your panel?
Traci Schweikert: Flexibility is a crucial part of creating a more inclusive workplace. If we continue to lean on policies, programs and benefits that were in place when we first entered the workforce years ago, we aren't moving forward to create a more welcoming environment.
DFA: When the next generation learns about the #MeToo movement what do you hope has changed?
TS: That women and men will insist on the workplace culture we all deserve.  No one should ever suffer thinking that they have to 'pay their dues' by accepting uncivil or inappropriate behavior from co-workers or leaders.
DFA: What was the most meaningful piece of leadership advice you received? Who has had the most influence on your career?
TS: I have had the benefit of working for and with many excellent leaders who offered me opportunities to stretch.  Once the Global CFO of an organization I was working for told me to never apologize for the choices I needed to make as a working mom.  She explained that those choices needed to be a normal part of the workday, not the exceptions of a few.
DFA: How do you recharge? Where and when are you most content?
TS: Time to read feels like a luxury.  I am most content sitting on the couch reading while my boys sit close reading as well.
DFA: What do you know now that you wish you knew then?
TS: I spent too many years trying to create true work-life balance.  What I know now is we all find our rhythm. We pick important moments at work and at home and let the smaller moments go.  I have also learned to lean on my many support systems to help maintain that rhythm.
DFA: How do you pay it forward?
TS: As an executive, my job is to remove obstacles that prevent my team's good ideas from sprouting.  I pay it forward by magnifying their voices and negotiating for the resources and organizational support they need to make those ideas real.
DFA: What can we be doing to create more inclusive organizations?
TS: Inclusion happens when each of us steps outside our familiar and commits to one truly new conversation or experience.  We can't wait for someone else to provide us with an opportunity for diversity or inclusion.  We need to seek it out.
Join us for our Annual Conference on Thursday, September 27th and learn how Traci and her fellow panelists are transforming their organizations' cultures through diversity and flexibility. Their panel, Making Change Happen from the Inside-Out: Industry Leaders Shaping the Organizational Culture, will run from 2:00 – 3:00 pm.
https://dfalliance.com/wp-content/uploads/2018/09/Traci-Schweikert-Politico-Candid.jpg
534
800
integritive
https://dfalliance.com/wp-content/uploads/2019/03/Diversity-and-Flexibility-Alliance-Logo-260.png
integritive
2018-09-08 00:00:00
2019-06-18 15:53:17
Getting to Know Our Conference Speakers -Traci Schweikert