The Spotlight on Flex showcases professionals from member organizations who exemplify personal and professional success while working a flexible schedule. Their stories illustrate the long-term benefits that flexible schedules offer to both individuals and organizations.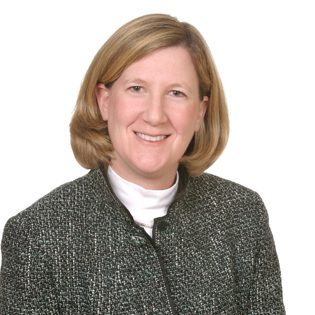 This month, we are pleased to share insights from Eve Howard, Partner in the Washington, DC office of Hogan Lovells US LLP. Ms. Howard is a 2013 Flex Success™ Award Honoree and a member of the Alliance's Advisory Council.
Diversity & Flexibility Alliance: How have you made work-life control a priority and a success with your schedule?
Eve Howard: With a flexible schedule I'm able to devote more time to non-work-related things that are important to me, including my family and outside interests. However, my goal is that my schedule never interferes with the service I provide to my clients, my relationship with colleagues at the firm, or with the firm as a whole. If a client calls with an emergency on a day I'm not in the office, it doesn't mean that it's not my problem to deal with. Part of the success of my schedule is learning to recognize what's a true crisis and what's not – this comes with experience.
I've been at a 75% schedule for most of the past 14 years; I'm generally in the office four days and off on Wednesdays. However, months can go by where I don't take a Wednesday off, but I'll use another day that works better for current client or firm demands to stick to my arrangement. Having Wednesdays off creates a nice break in the middle of the week, and if I'm unavailable for a part of that day, it's usually not too difficult to deal with things a day later (as opposed to three days later if my day out of the office were a Friday). Hogan Lovells has been fully supportive of my schedule, and I've been duly compensated for times I've worked more than my agreed upon hours. In other words, I never felt penalized by my schedule in terms of compensation or opportunities. Flexibility is the key component of a successful arrangement, both on my part and the part of the firm.
https://dfalliance.com/wp-content/uploads/2019/03/Diversity-and-Flexibility-Alliance-Logo-260.png
0
0
integritive
https://dfalliance.com/wp-content/uploads/2019/03/Diversity-and-Flexibility-Alliance-Logo-260.png
integritive
2015-02-25 00:00:00
2015-02-25 00:00:00
Spotlight on Flex - Eve Howard