Spotlight on Flex – Megan Devaney
The Spotlight on Flex showcases professionals from member organizations who exemplify personal and professional success while working a flexible schedule. Their stories illustrate the long-term benefits that flexible schedules offer to both individuals and organizations.
This month, we are pleased to share insights from Megan Devaney, Partner in the Chicago office of Winston & Strawn LLP.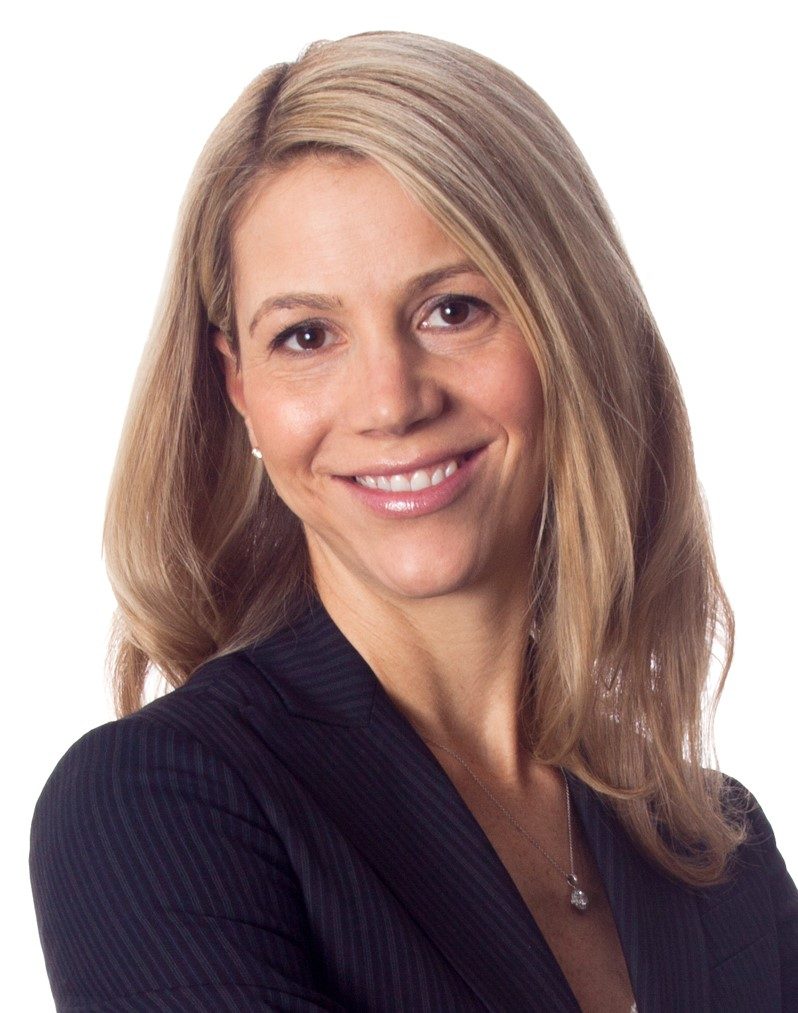 Diversity & Flexibility Alliance: How have you made flexibility a priority and a success with your career?
Megan Devaney: Before I went to law school, I was a consultant for Accenture. I loved it there, but I was traveling all the time. When I looked at my five and 10 year plan, I knew I didn't want to be on a plane every Monday and come home on a Thursday. This was before I was married or had children, but even then, I knew having flexibility with my schedule was important to me. I switched paths and went to law school, summered at Winston & Strawn, and joined the firm as a first year associate.
In 2011, I was a fifth year associate on maternity leave when I started thinking about flex at the firm. I talked with other attorneys working reduced hours and approached the firm about flex for me. I made it clear I wanted to make partner and work on matters that would advance my career. The firm fully supported my choice to work a reduced annual hours schedule at 85 percent. I've been reduced hours ever since, and I made partner while on this schedule.
To make flex successful, I worked with my Practice Group Leaders to make sure I was staffed on projects that would expand my skills set and not just do "leftover" work. We met on a regular basis to discuss what I was working on, if I had too little or too much work, and to make sure there was a constant balance of quality matters on my plate. I surrounded myself (and continue to do so) with people who are, and a firm that is, supportive of me and my schedule.
My flex schedule means I'm in the office Monday through Thursday, and I try to block off Friday as much as possible to spend time with my family. I make sure people are aware of this, but I still accommodate client needs on Fridays when necessary. Being on a flex schedule has made me prioritize career and personal items; a full time schedule wouldn't have made this as easy.
DFA: How have clients contributed to your flex success?
MD: Clients are the key to our business success. When I'm on a project, I plan ahead as much as possible; I realize there will be forks in the road that require change and adapt accordingly. I talk to my clients about their expectations and adjust my schedule. The key component is to plan. If everyone is on the same page from the beginning, then everything runs more smoothly. My clients have been fine with my limited availability on Fridays because I'm always responsive.
DFA: How has flexibility contributed to your business development?
MD: I've met so many other professionals working some type of flex schedule. It's allowed me to connect with them as we talk about work-life control and foster personal relationships into potential professional ones.
DFA: Looking back, what would you tell your first year associate self?
MD: Seek out a mentor and be your own advocate. Mentor relationships have been a major contribution to my flex success, and I think you should have multiple mentors for different parts of your life and career. It's been extremely helpful to have someone to bounce ideas off of about my short and long terms plans. Mentor/mentee relationships are hard to develop – they don't happen organically all the time – you have to just keep working on it.
I have mentor relationships with other flex and full-time professionals. People have mentors from different parts of their life but don't always realize it. My parents are mentors – they raised four children and ran a family business, and I pull from their experiences (and wisdom) all the time. You have to make the effort to meet people and develop the relationship; I meet with my mentors and mentees on a regular basis.
You also have to be your own cheerleader. There are a lot of people out there. If you're just sitting in the background, no one is going to hear/see you no matter how good of a job you're doing. I knew I wanted to do corporate work because of my previous background, and during our first days of orientation, I jumped on the opportunity to work on a private equity project – I've been with the group ever since.
If you want something, ask for it! When I came back from maternity leave, I told my Practice Group Leaders my plan was to make partner. I sought out their advice on what I needed to do to get there and worked with them to develop a plan. I made it a point to meet with my Practice Group Leaders and other key people to ensure that I was heading in the right direction.
DFA: How do you pay it forward, and how do you recharge your batteries?
MD: I have an open door policy. I'm an open and approachable person, and I hope younger associates feel they can seek me out for career advice similar to the way I was able to seek advice from my Practice Group Leaders. Also, doing pro bono work on behalf of the firm has been extremely rewarding. It gives me the opportunity to discover new areas of law that I wouldn't normally focus on all the while giving back. The firm's commitment to pro bono work has helped make this possible.
My personal pay it forward moments come from being active in my kids' classrooms. I recharge everyday by exercising early in the morning. This one hour of the day makes me feel better, wakes me up, and is my time. I firmly believe in spending quality time with my family and carving out one solid vacation a year. You'll still hit your hours – just take that time to recharge and re-engage with yourself and your family.
 — — —
If you are an attorney working a flexible schedule and would like to share your story in an upcoming Spotlight on Flex, contact Eliza Musallam.
https://dfalliance.com/wp-content/uploads/2019/03/Diversity-and-Flexibility-Alliance-Logo-260.png
0
0
integritive
https://dfalliance.com/wp-content/uploads/2019/03/Diversity-and-Flexibility-Alliance-Logo-260.png
integritive
2016-01-28 00:00:00
2016-01-28 00:00:00
Spotlight on Flex – Megan Devaney