Spotlight on Flex – Beth Dickstein
The Spotlight on Flex showcases professionals from member organizations who exemplify personal and professional success while working a flexible schedule. Their stories illustrate the long-term benefits that flexible schedules offer to both individuals and organizations.
This month, we are pleased to share insights from Beth Dickstein, Partner in the Chicago office of Sidley Austin LLP.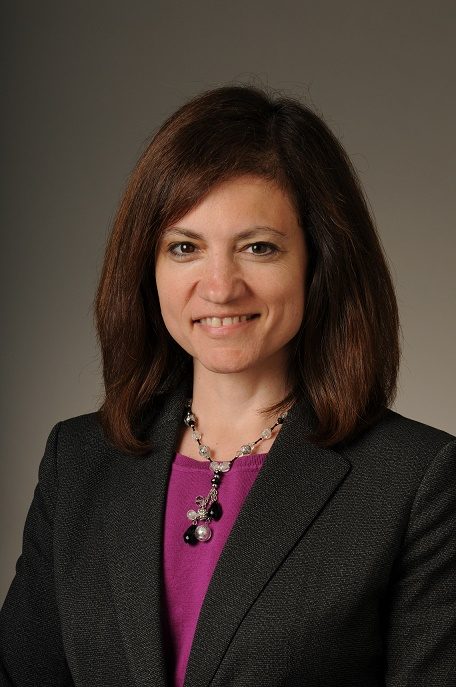 Diversity & Flexibility Alliance: How have you made flexibility a priority and a success with your career? How has flexibility made your career more sustainable?
Beth Dickstein: After 24 years of working flexibly, I think I offer a unique perspective. I've been with Sidley Austin for 27 years, and I started on a flex schedule as a third year associate when my son was born – that was 24 years ago! I was at a 70 percent schedule, then moved to 80 percent, and now am at a 90 percent reduced hours schedule. I still come in every day, and there are times when I work from home. Looking back, it's amazing how much flexibility has changed over two decades.
When I first contemplated working flexibly, there weren't many women partners, and there were even less working "part-time." There was one partner in the Tax group who worked one day from home, and it seemed to be working. I took that as a positive sign both personally and from the firm's perspective. I wanted my Fridays completely off so I could use it to volunteer in my kids' classrooms. (I also have a daughter who is now 22). In 1993/1994, the technology we have today that facilitates flexibility and telecommuting wasn't there (or was just starting) – there was no internet, email, cell phones, etc. So when I was off on Fridays, I was off.
Sidley has always advocated for the success of women and flexibility. This type of support made my Fridays at home work. Because the technology wasn't in place yet, I gave clients my home number and told them to call it if they ever needed to reach me. This simple gesture showed my commitment, and I appreciated their support of the work arrangement. I rarely received a call at home, but I know clients still appreciated the gesture nonetheless. I always felt I was fully backed by the clients, the firm, and the partners I worked with – as long as my work was getting done (and done well) they had no issues. I was able to work, be a mom, and participate in my kids' activities without the guilt from either side.
I chose to stay on a flex schedule even after my kids were grown because I could be at home when I needed to, go to their after school activities, visit them at college, and still play an active role in their lives. I'll admit I think it's harder to work flexibly now than it was when I first started 20 plus years ago in the sense that there are no excuses for not being responsive with the available technology. What this means, however, is you have to draw hard lines and set boundaries early to make your flex schedule work for you.
DFA: How has working flexibly enhanced your business development and/or professional development?
BD: Working reduced hours didn't delay my track to making partner; I proved myself and my schedule was never an issue. I remember hearing from others that "if you work part-time you'll never make partner." Sidley really was a leader in debunking that myth. I've held several leadership positions in the firm including being part of the Associate Compensation Committee, and now I'm the Co-Leader for the global Employee Benefits practice group.
The firm leveraged my success and schedule to showcase their support of flexibility with new and potential clients that shared the same philosophy on it. My schedule has allowed me to bond with clients and has assisted with relationship building.
DFA: Would you do anything different or what would you tell your first year associate self?
BD: I would tell my younger self that I made a good choice with the group I picked when I first started at the firm (the Employee Benefits group used to be combined with the Tax group, and I chose to work exclusively on employee benefits matters). I would have waited a little longer to have kids, but you can't always plan these things around your career – you never know what's going to happen and when.
DFA: How do you recharge your batteries and pay it forward?
BD: I strongly believe in being active outside of the law firm community. I am heavily involved in the ABA and chair the Employee Benefits and Executive Compensation Committee for the Business Law Section, and I co-wrote BNA's Tax Management Portfolio. I recharge by watching reality TV and reading for my book club. I encourage people and advise them on managing their careers; I've been through it and can give them the benefit of my learning experiences. The biggest lesson is to ask for things – if you never ask you'll never get it.
 — — —
If you are an attorney working a flexible schedule and would like to share your story in an upcoming Spotlight on Flex, contact Eliza Musallam.
https://dfalliance.com/wp-content/uploads/2019/03/Diversity-and-Flexibility-Alliance-Logo-260.png
0
0
integritive
https://dfalliance.com/wp-content/uploads/2019/03/Diversity-and-Flexibility-Alliance-Logo-260.png
integritive
2015-09-24 00:00:00
2015-09-24 00:00:00
Spotlight on Flex – Beth Dickstein