The Diversity & Flexibility Alliance's Leadership Symposium is our series of virtual seminars for individuals at member organizations looking to expand their personal leadership style and business acumen. This three-part series is open to executives and talent professionals who focus on diversity and inclusion, professional development, human resources, and recruiting — anyone who is ready to move from high potential to high performance! Members can register for a symposium and access recordings and handouts from past symposium in the Member Resource Center. Contact Eliza Musallam if you have questions.
2019 LEADERSHIP SYMPOSIUM CURRICULUM
Session 1 – Tuesday, September 10, 2019 at 1:00 pm EST
"Tips from Managing Up"
Presented by Mary Abbajay, President & Co-Founder of Careerstone Group and Author of Managing Up
Mary Abbajay will present tips on how to move up, win at work, and succeed with any type of boss from her book Managing Up. 
Session 2 – Thursday, October 17, 2019 at 1:00 pm EST
"Personal Branding"
Presented by Melissa Dawn Simkins, Author of Brand Me: Make Your Mark, The Ultimate Playbook for Personal Branding
Session 3 – Tuesday, December 3, 2019 at 1:00 pm EST 
"How to Say No So You Can Say Yes to What Matters"
Presented by Sara Holtz, Podcast Producer & Host, Advice to My Younger Me
In order to have the best possible career, we need to prioritize how we spend our time – this especially true when working a flexible schedule. Honoring priorities sometimes means that we have to say no to requests from others. In this webinar, Sara Holtz, Podcast Producer & Host of Advice to my Younger Me, will discuss the specific steps to take to say no while still maintaining relationships.
2018 Seminars
Investing in Success - How to be Sponsor & Protege Ready
Session 3 – December 10, 2018
Presented by Manar Morales, President & CEO of the Diversity & Flexibility Alliance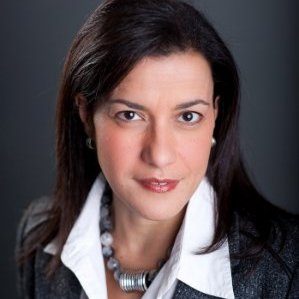 Are you ready to be sponsored and be a sponsor?  Sponsorship is more than just a passive relationship – it's an investment from both the sponsor and the protégé that requires winning the confidence of others and building and sustaining relationship capital. Part 3 of our Leadership Symposium will focus on how to be effective on both sides of this powerful relationship through:
– Differentiating between the mentor/mentee and sponsor/protégé relationship
– Investing in relationship capital by actively seeking and identifying sponsors
– Understanding and communicating your value-add so the individual and the organizational relationship flourishes
– Moving from a supporter to an advocate for the advancement of high potential protégés
Develop Your Executive Presence
Session 2 – October 18, 2018
Presented by – Christine Clapp, President, Spoken With Authority
Whether you're in the boardroom, around the proverbial "water cooler," at a conference, on the phone, or anywhere else: your ability to speak with confidence will drive your career forward – just as a lack of confidence will frustratingly hold you back. In Develop Your Executive Presence, Christine Clapp from Spoken with Authority will give you a set of powerful insights and practical strategies to rapidly enhance your poise and polish. Get ready to hone your speaking skills and bolster your confidence in a way that will transform your career – and even change your life!
Creating a Game Plan for Relationship Building
Session 1 – September 5, 2018 
Presented by – Tasneem Khokha, Managing Director, GrowthPlay
This session will help lawyers build a strong network that delivers bottom line results. Participants will be able to create a plan to manage networking and business development activities – through socializing, article writing, speaking, and professional associations – and ensure they are getting the most efficient return on their investment of time and energy. Participants will walk away with a tailored plan to their objectives to help generate long-lasting relationships that produce measurable results.
2017 Seminars
Developing Your Own Personal Leadership Plan
December 2017
Featuring – Manar Morales, President & CEO of the Diversity & Flexibility Alliance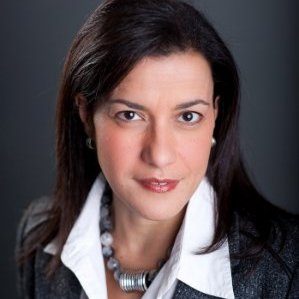 Developing your Personal Leadership Plan: You've learned how to be an authentic leader, and you've learned how to be a thought leader. Now learn how to put it all together as Manar discusses the seven steps to develop your personal leadership plan. Each stage will help you continue with your personal and professional development in and outside of your organization. Participants will learn how to take charge of their own success story by focusing on individual strategies to overcome any obstacles so they can be true authentic thought leaders.
Ready to Be a Thought Leader
October 2017
Featuring – Denise Brosseau, CEO of Thought Leadership Lab
Ready to be a Thought Leader? Positioning yourself as the go-to expert in your field and building a following for your ideas can help expand your client base and is the very best "career insurance" around. Denise discussed how to approach building your reputation as a thought leader, focusing on the strategies, tools and mindset that can help you move forward effectively and efficiently. She also engaged participants to explore what might be holding them back and how to further advance any efforts underway.
Authentic Leadership - Unlocking the Power of Differences in Organizations
September 2017
Featuring – Ritu Bhasin, Founder and Principal of bhasin consulting inc.
In a world where we're increasingly working and leading across cultural differences, how can we leverage and be more inclusive of these differences? Leadership and diversity expert Ritu Bhasin says it comes down to authentic leadership, and that authenticity is the key ingredient for inclusion. In this highly practical discussion, Ritu uncovered the profound connection between inclusion, leadership, and authenticity. She also discusses how leaders can build stronger, more inclusive relationships by being more of themselves at work. This session includes insights from Ritu's forthcoming book, The Authenticity Principle.
2016 Seminars

Influencing and Motivating Others: Creating and Leading Effective Teams
December 2016
Featuring – Scott Westfahl, Director, and Carrie Fletcher, Executive Director, Harvard Law School Executive Education
Whether you're working with an established team or creating a new one, your actions as a leader are crucial to ensure those you manage are a successful, cohesive unit. Part III of our Leadership Symposium will highlight how to win the support of your colleagues and have a direct, positive effect on your team by using motivational techniques that develop and retain an engaged workforce.  You will be able to use these techniques to lead with confidence and establish your credibility as an emerging leader among your peers.
Strategically Expanding Your Network
October 2016
Featuring – Sara Holtz, Founder & CEO, ClientFocus
Showing up at a networking event and introducing yourself to random people is not an effective networking strategy.  In this presentation, Sara Holtz, Founder of ClientFocus and host of the Advice to My Younger Me podcast, will discuss how to approach building your network in a strategic way – focusing on what you want to accomplish in your career (and life) and how to build a network that can help you do that.  And yes, she will give you some tips on how to make the most of those dreaded networking events, as well!
The Everyday Leader
August 2016
Featuring – Chris DeSantis, Principal, CPDeSantis.com LLC
Anyone who has the responsibility of leading and managing others needs to be able to provide direction and support in the right doses.  Along the way we need to give the kind of feedback that takes into account the individual, the task, and the direction of progress being made.  Part I of the Alliance's Leadership Symposium with Chris DeSantis will look at how to provide direction and feedback that is both appropriate and helpful in developing the skills of your employees. Among the topics addressed will be expectation setting, giving, receiving, and seeking feedback, and having difficult conversations.
— — —
For more information about the Leadership Symposium, contact Eliza Musallam.