The Alliance's Flex Success® Award recognizes partners at Alliance member organizations who are successfully working reduced hours schedules, the most stigmatized form of flex. The Award acknowledges the crucial role clients play in making workplace flexibility a reality and honors attorney/client relationships that best exemplify how, with client support, attorneys can achieve greater work-life control and still have extraordinarily successful careers.
The Flex Success® Award is more than individual recognition of flex success, it's also the acknowledgement of the successful relationship between a partner and a client supporting flexibility and advancing inclusive cultures.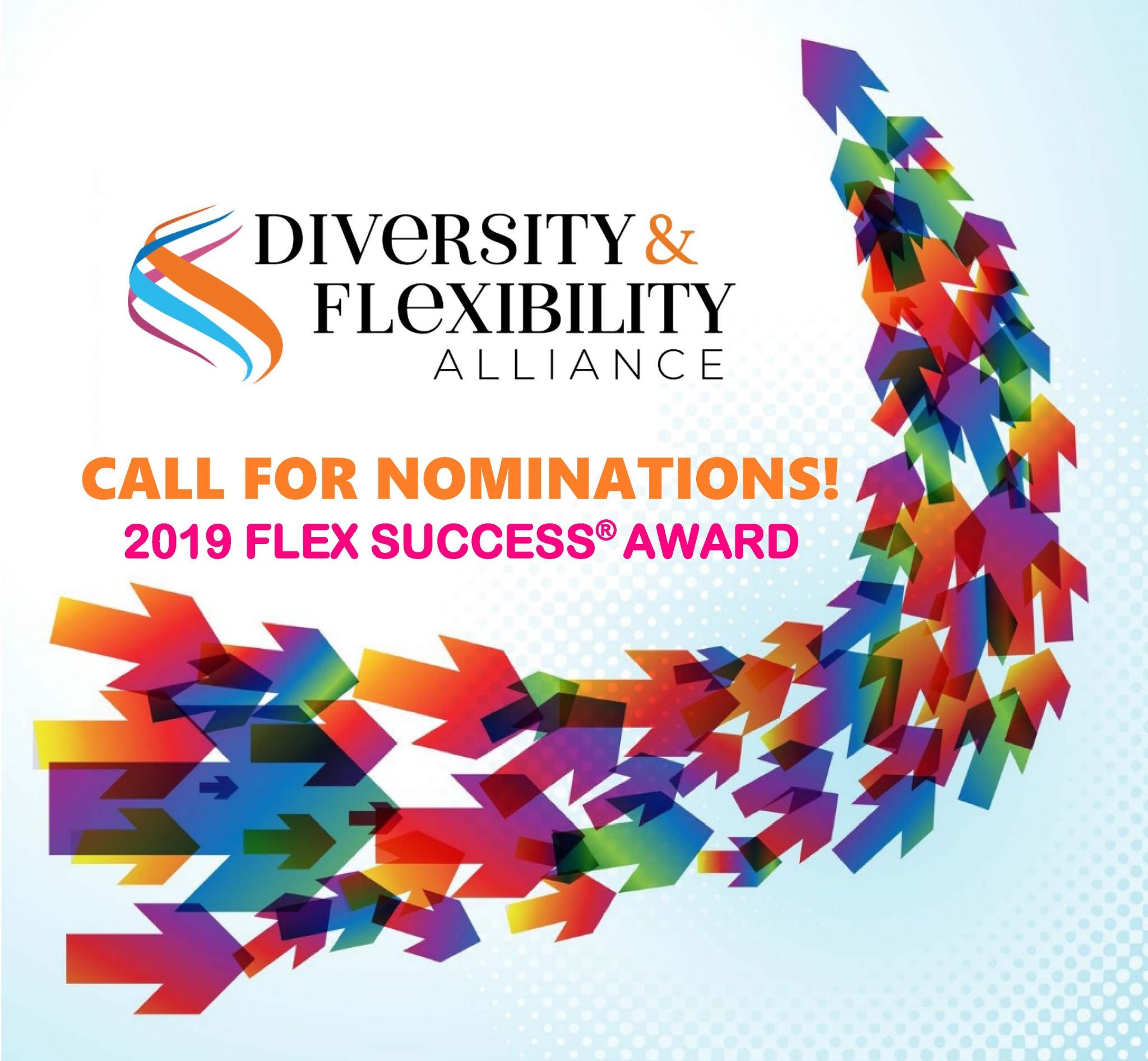 We will be accepting nominations for the 2019 Flex Success Award from Wednesday, May 8, 2019 until Friday, June 7, 2019.  Please consider nominating yourself or a colleague for this year's award!
Nominate Yourself or a Colleague
Flex Success Award Nomination Process
THE ATTORNEY NOMINEE SHOULD MEET THE FOLLOWING CRITERIA:
Be a partner from an Alliance member organization

 at the time of nomination 

and

 award acceptance;

Is 

currently working

 a reduced hours schedule, and has worked a reduced hours schedule for at least a year;
Can identify a client 

who knows

 the attorney is working a reduced hours schedule and is crucial to the attorney's success.
If selected, both the attorney and the client must be available to attend the Alliance's Annual Conference in Washington, DC on Thursday, November 7, 2019 to receive their awards.
Here's what past Flex Success® Honorees have said…
"As a corporate restructuring partner and a mother, workplace flexibility has been critical in allowing me to succeed and achieve my goals both inside and outside the office. Our mutual understanding [with client, Charles Baker of Ball Corporation] when it comes to balancing work and family responsibilities enhances our work relationship because we know and respect each other beyond the lawyer-client relationship."
Felicia Gerber Perlman, Partner, Skadden, Arps, Slate, Meagher & Flom LLP, Chicago
"It is a tremendous honor to receive the Flex Success® Award with my client, Carol McDaniel of AXS TV, a client who has supported my flexible working arrangement for the past 14 years and valued my contributions, regardless of whether they found me working at the office, my home, or on the go with my children. AXS TV embodies the values and benefits of supporting teams and their agile working arrangements to create the best company culture and results."  
Phyllis Wan, Partner, Hogan Lovells US LLP, Denver
More information on the nomination process as well as the nomination form can be found HERE.
Past Honorees
2018 Flex Success® Honorees
2017 Flex Success® Honorees
2016 Flex Success® Honorees
2015 Flex Success® Honorees
2014 Flex Success® Honorees
2013 Flex Success® Honorees
2012 Flex Success® Honorees
———
For more information about the Flex Success® Award, contact Eliza Musallam.