While our 
annual conference
 is virtual this year, one thing that hasn't changed is our commitment to bringing an incredible line-up of inspirational speakers to share their expertise and unique insights.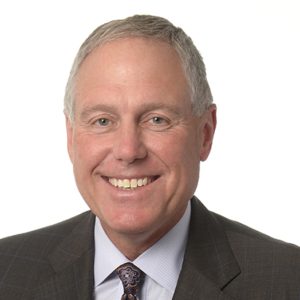 Today, we're honored to introduce you to one of these dynamic and engaging leaders,
Jay Selanders
, Chair of Kutak Rock. Jay will be joining us this Thursday to share his vision for the future of the workplace and how we can all incorporate diversity and flexibility into our organizational cultures. We're thrilled to share some of Jay's personal and career advice:
Diversity & Flexibility Alliance: What was the most meaningful piece of leadership advice you have received? 
Jay Selanders: Take care of your people.  
DFA: Who has had the most influence on your career? 
JS: My wife. She is my trusted advisor.
DFA: What have you learned during COVID that has changed your perspective?  
JS: How resilient people are and how much we miss social interaction with our colleagues.
DFA: How do you recharge? Where and when are you most content?  
JS: Enjoying our adult children–playing with our 3 year old grandson is the best!
DFA: What do you know now that you wish you knew then?    
JS: How fast everything changes.
DFA: How do you pay it forward?  
JS: Presenting opportunities as often as possible.
DFA: What can we be doing to create more inclusive organizations?  
JS: An ongoing quest—Real inclusiveness means all, not just some, and creating an environment that encourages civil discussion without judgment.
DFA: How has flexibility impacted your life? 
JS: Generally speaking, more flexibility is good. It allows improvisation and swift reaction.
DFA: How has your experience been with COVID-related remote work? 
JS: Thanks to a lot of hard work and planning over the last several years, the Firm has enjoyed a mostly positive experience moving to remote work. Issues still come up but our people are resilient and have responded extremely well.
DFA: What book is on your nightstand? 
JS: The Person You Mean To Be by Dolly Chugh. Our entire Executive Committee just finished reading and discussing it.
Join us this Thursday, November 5 at noon to hear more from
Jay and all of our amazing and inspiring speakers! Register now.
https://dfalliance.com/wp-content/uploads/2020/11/GTK-Jay-Selanders-Facebook-image.png
788
940
dfalliance
https://dfalliance.com/wp-content/uploads/2019/03/Diversity-and-Flexibility-Alliance-Logo-260.png
dfalliance
2020-11-02 15:02:46
2020-11-02 15:02:46
Getting to Know Our Conference Speakers – Jay Selanders