We are so excited to have an amazing line-up of prominent leaders and trailblazers speaking at our 2019 Annual Conference Inspire. Innovate. Ignite! on Thursday, November 7 in Washington, DC.  We will be introducing these dynamic and engaging speakers during the next couple of months here on our blog. We asked our speakers to answer a few questions about themselves, their approach to their career, and their lives.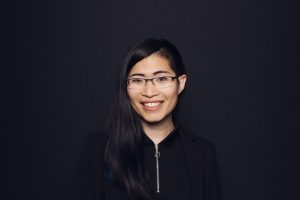 This week's "Getting To Know Our Conference Speakers" post highlights Lily Zheng, D&I Consultant and Co-Author, Gender Ambiguity in the Workplace. Lily will share Lessons in Inclusion as part of our new "Meet The Influencers" program at the conference. You don't want to miss it!
Diversity & Flexibility Alliance: What was the most meaningful piece of leadership advice you have received? Who has had the most influence on your career?
Lily Zheng: One of the best pieces of advice I've ever received was from Dereca Blackmon, Associate Dean at Stanford University, who told me that meaningful change could happen from both inside and outside of systems. As a young activist at the time, it broadened my understanding of my role in the world and empowered me to become a more thoughtful leader and changemaker. I've never forgotten that advice.  
DFA: How do you recharge? 
LZ: I schedule in time with my chosen family–a handful of people from outside my professional life who I trust will care for me no matter what and who I can let my guard down around. It's incredibly good for me to have people around whom I not only don't want to, but can't, talk about work.  
DFA: Where and when are you most content?
LZ:
When I'm with chosen family, wherever they happen to be. 

DFA: What do you know now that you wish you knew then?
LZ: That I don't have to be a perfect activist to be a good one. 
DFA: How do you pay it forward?
LZ: Create systems so that people who don't want to become advocates don't have to. Mentor the next generation to understand history so that they can do more of what worked and less of what didn't. 

DFA: What can we be doing to create more inclusive organizations?
LZ: Understanding that inclusion is a philosophy and not a state, and that organizations need to embed inclusion into every aspect of their being–their policies, practices, leaders, spaces, products, structures, and more. As for specific practices, a shortlist of my favorite:
work with middle managers to articulate how diversity & inclusion factors into their team's/project's goals;
create gender-inclusive bathrooms, locker rooms, and other spaces;
hire and collaborate with members of marginalized groups on any project (and it should be most of them) in which they're stakeholders;
give your Chief Diversity Officer a damn budget.   

DFA: How has flexibility impacted your life?
LZ: It's one of the most important aspects of the life I live. As a consultant, I've worked to build my own life that allows me to have the impact in the world that I want while nourishing the parts of me that keep me going. I wouldn't be able to do any of that without the flexibility I've made a core need. 

DFA: What book is on your nightstand?
LZ: Cheating answer, but my own! My nightstand is currently a storage container filled with copies of Gender Ambiguity in the Workplace, though come October of this year I'll be filling it with copies of my newest book, The Ethical Sellout–super excited! 
Don't miss hearing insights from Lily Zheng and our
other inspirational Influencers! 
Register for our conference TODAY. 
Early bird registration will continue until September 13.
https://dfalliance.com/wp-content/uploads/2019/09/IMG_3796.jpeg
1365
2048
dfalliance
https://dfalliance.com/wp-content/uploads/2019/03/Diversity-and-Flexibility-Alliance-Logo-260.png
dfalliance
2019-09-04 16:24:22
2019-09-04 16:40:11
Getting to Know Our 2019 Conference Speakers – Lily Zheng