Spotlight on Flex – Deborah Kelly
The Spotlight on Flex showcases professionals from member organizations who exemplify personal and professional success while working a flexible schedule. Their stories illustrate the long-term benefits that flexible schedules offer to both individuals and organizations.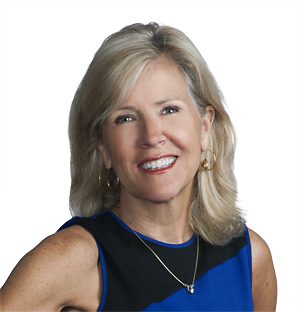 This month, we are pleased to share insights from Deborah Kelly, Partner & Deputy General Counsel in the Washington, DC office of Dickstein Shapiro LLP. Update: Deborah Kelly is now Partner in the Washington, DC office of Manatt, Phelps & Phillips LLP.
Diversity & Flexibility Alliance: How have you made work-life control a priority and a success with your schedule?
Deborah Kelly: I was in academia teaching law-related political science classes at the University of Maryland and then American University before I even started in the law.  I went to law school because I believed it would enhance the courses I was teaching and was accepted at the Washington College of Law (WCL). While there, I kept teaching full-time, and I decided I wanted to be a law professor. I learned my chances of getting hired at a law school would increase if I practiced for a few years first. I did well at WCL, received an offer from Dickstein Shapiro, and intended to stay for just a few years.  Twenty six years later, I'm still here (so I stayed for more than "just a few years")!Flexibility and work-life control has always been important to me, and I chose to make it a priority before I even started practicing law. I was a non-cookie cutter candidate, and Dickstein was very welcoming.  I started at the firm pregnant, with triplets, and flexibility was essential.  The firm took a chance on me, and I was the first partner-track, part-time litigator.  I was on an 80% schedule as a new associate and remained on that schedule until my kids went to college.  The firm and I didn't know if this arrangement would work, but luckily it did!  I didn't want to stay at Dickstein if it meant I was going to be a glorified research assistant.  It's a testament to the firm as well that 26 years later, I'm still here and have the career that I have now.  I wouldn't be a partner if I hadn't been able to work a flex schedule.
I never declared I was on an 80% schedule externally (to my clients).  No client expected me to be available 24/7 because they knew I had other clients too – my schedule was never an issue.   I chose to be in the office four days a week and took Wednesdays off.  Internally, I made sure the firm knew my schedule so nothing would be arbitrarily set on Wednesdays. I wanted to progress, so if an issue happened on a Wednesday, I would take another day off that week.  I made it a point to take on greater responsibility on fewer cases rather than taking on more cases with less responsibility on each one. This gave me more control over managing a trial schedule, depositions, etc.
My clients are mothers too, and we've become very close over the years.  My female friends always have my back.  You can't really "have it all." But, it's interesting because my kids are 25 years old, and they look back and ask, "How did you do this?"  They really do appreciate that I was there as much as possible.  Every dollar I left on the table or every experience I might have missed was well worth the upside of me having the time to spend with my children,  friends, and to stay balanced and healthy.  I'm someone who needs time for me outside of the office (to exercise, be with friends, go out, etc.) to be happy; this was true even before I had my triplets.
DFA: Would you do anything different or what would you tell your first year associate self?
DK: I've met so many people through my speaking engagements – and thanks to my years as a college professor – I garnered great reviews, so I'm very comfortable speaking in front of large audiences.  Looking back, I could have done a better job with follow up and used our marketing department to help me manage continuous outreach to people.
DFA: How do you recharge your batteries?
DK: I need to exercise, especially when things seem like they are out of control.  It's my way of giving myself the personality I wish I had; it helps me keep an even keel both mentally and physically.  I'm definitely energized by being with my friends; I'm an extrovert – I derive comfort and joy from being with them!
I've been open water swimming through Swim Across America's Long Island Sound Swim to raise money for cancer treatment, prevention, and counseling for the past 15 years.  It's a cause very personal to me since both of my parents passed away from the disease, and it's my way to give back, celebrate, and honor their memory.  Last year the organization raised $1.2 million in one day!
DFA: How do you pay it forward?
DK: There are two male counsel on my team on a 75% schedule that opted to move off partnership track in order to have the time to spend with their families.  I'm a fierce advocate for them and any other attorney working a flex schedule. Getting older makes you more fearless.  If I ever hear someone make a disparaging comment about reduced schedules, I'm quick to respond. I remember one time an attorney commented about me leaving at 5:30 pm one day.  I turned around and said he could take his wallet out, leave 20% of his salary on the table, and then he could leave now too.
Professional women should pay it forward! It's amazing that flexibility is still an issue, and my daughters have to worry about this as they're starting their careers. Women helping women – that's what it's about!
— — —
If you are an attorney working a flexible schedule and would like to share your story in an upcoming Spotlight on Flex, contact Eliza Musallam.
https://dfalliance.com/wp-content/uploads/2019/03/Diversity-and-Flexibility-Alliance-Logo-260.png
0
0
integritive
https://dfalliance.com/wp-content/uploads/2019/03/Diversity-and-Flexibility-Alliance-Logo-260.png
integritive
2015-01-25 00:00:00
2015-01-25 00:00:00
Spotlight on Flex – Deborah Kelly