Spotlight on Flex – Lori Brandes
The Spotlight on Flex showcases professionals from member organizations who exemplify personal and professional success while working a flexible schedule. Their stories illustrate the long-term benefits that flexible schedules offer to both individuals and organizations.
This month, we are pleased to share insights from Lori Brandes, Ph.D., Of Counsel in the Washington, DC office of Sterne, Kessler, Goldstein & Fox P.L.L.C.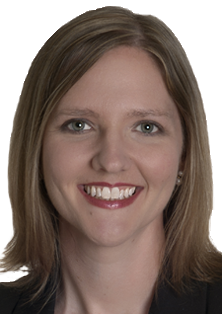 Diversity & Flexibility Alliance: How have you made flexibility a priority and a success through your schedule? 
Lori Brandes: I started at Sterne Kessler as a technical specialist right after I completed my Ph.D. in Pharmacology in 2002. A year later, I entered law school and switched to a student associate position with a reduced hours schedule while attending classes in the evening. Once I became a first year associate, I returned to a full time schedule, but switched back to reduced hours in 2009. I've been on a reduced hours schedule ever since.
The best example, however, is my current arrangement. In January 2015 my husband and I moved from Washington, DC to a 65 acre farm in West Virginia for a lifestyle change. I wanted to continue working at the firm, and the firm supported my decision. Since moving, I telecommute daily in addition to working a 90 percent reduced hours schedule. I come into the DC office two-three times/month to attend internal meetings and meet with clients. This is why I believe my current, holistic flex schedule is a true testament of the firm and me making flexibility a priority and a success.
DFA: How have clients, the firm, and your practice area contributed to your flex success? 
LB: I work primarily in patent prosecution, so much of my work focuses on drafting patent applications and working with the US Patent and Trademark Office (USPTO) to obtain patents. The logistics of this particular work make my telecommuting arrangement seamless – I can file documents at the USPTO electronically and still meet with clients and USPTO examiners in person when necessary. There are so many technological resources available today that I can do anything in my home office that I can do at my DC office.
Sterne Kessler's support throughout the years has been essential to my professional success and sustainability. They make telecommuting easy and have a formal program in place. The firm provides all the technology I need so my home office is just an extension of my DC office.
Not many of my clients know I work remotely, and I think one of the best compliments is hearing a client's surprise once they learn about my schedule. That reaction is proof of how flex can be seamless and successful. At the end of the day, the most important thing to remember (regardless of your schedule) is to be responsive and give top quality work.
DFA: How has flexibility contributed to your business development and sustainability of working at a large firm? 
LB: My flex arrangement has allowed me to continue my career with the firm. Without it, I'm not sure I would have been able to stay at Sterne Kessler when we moved to West Virginia. Working flexibly has also renewed my awareness of developing my relationships with internal and external clients. I know successful business arrangements require maintaining good contact, and when I'm in the office, I make it a point to carve out time to see people I regularly correspond with via email.
Flex schedules are more common among my clients too. I've been able to develop deeper relationships with them because many are utilizing some type of holistic flex too.
DFA: Looking back, what would you tell your first year associate self? How do you pay it forward, and how do you recharge your batteries?
LB: You shouldn't be afraid to ask for flex – we all have different reasons for why we need it. I wouldn't change anything I did to be where I am today. I'm glad we made the decision for a lifestyle change and moved to West Virginia.
My husband often travels for work, and we try to reserve the weekends for us to recharge together. We both love our daytime jobs, and they remain our primary focus. But the process of building up our land (and the possibility of one day making it into a true working farm with products for the market) invigorates both of us.
I pay it forward by mentoring junior associates, especially those considering flex schedules. I also mentor Ph.D. students from my alma mater, George Washington University, to highlight ways they can use their degree in alternative careers such as law. In many ways, I have pursued a nontraditional legal path. But, my entire journey has taught me not to be scared to try something different.
 — — —
If you are an attorney working a flexible schedule and would like to share your story in an upcoming Spotlight on Flex, contact Eliza Musallam.
https://dfalliance.com/wp-content/uploads/2019/03/Diversity-and-Flexibility-Alliance-Logo-260.png
0
0
integritive
https://dfalliance.com/wp-content/uploads/2019/03/Diversity-and-Flexibility-Alliance-Logo-260.png
integritive
2016-12-01 00:00:00
2016-12-01 00:00:00
Spotlight on Flex – Lori Brandes