Profile of a Leader, Mentor, and Strategist: Manar Morales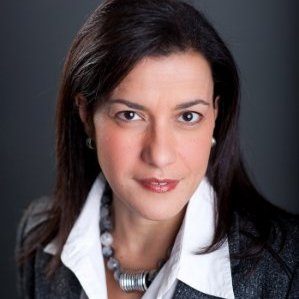 If you want to create an inclusive culture that leverages diversity and flexibility to retain top talent, you want Manar Morales on your team.
Not only is Manar the President & CEO of the Diversity & Flexibility Alliance, but she is also a national expert on flexibility and a long-time advocate of women in the legal profession. A former employment litigator and adjunct faculty member at Georgetown University Law School, Manar has spent the last 10 years helping countless firms and corporate legal departments implement flexible work policies, solve attorney retention challenges, promote inclusive work cultures, and integrate women into leadership positions. Never one to criticize a firm for its lack of advancement in these areas, Manar is a leader, a mentor, and a strategist who approaches every challenge with calm optimism, business acumen, and true insight into the paths to success.
Manar is also a frequent speaker on topics such as: workplace flexibility and work-life control; unconscious bias and interrupting bias; diversity and inclusion; women's leadership and women's initiatives; sponsorship and mentoring programs; and individual strategies for success including confidence, mindset, and grit. Over the last year, Manar has spoken at more than 20 conferences and events across the US and around the world.
Prior to founding the Alliance, Manar served as the Executive Director of the Project for Attorney Retention (PAR) where she led initiatives and programs related to flexibility and diversity. Manar also serves on a number of Boards and Commissions. She is a Washington Advisory Council member for Commonsense Media, a member of the President's Council of Cornell Women, liaison to the ABA Commission on Women in the Profession, and a Trustee of the Board of St. Patrick's Episcopal Day School.
When her flexible schedule allows, Manar enjoys spending time with her husband and their three sons.
Learn more about how Manar can help your organization.
https://dfalliance.com/wp-content/uploads/2019/03/Diversity-and-Flexibility-Alliance-Logo-260.png
0
0
integritive
https://dfalliance.com/wp-content/uploads/2019/03/Diversity-and-Flexibility-Alliance-Logo-260.png
integritive
2016-05-03 00:00:00
2016-05-03 00:00:00
Profile of a Leader, Mentor, and Strategist: Manar Morales