In its effort to promote the connection between flexibility and high performance workplaces, the Diversity & Flexibility Alliance recognizes initiatives poised to have an impact on an organization's culture with the Flex Impact Award and recognizes leaders who champion these issues with the Flex Leader and Flex Success® Awards. These awards are presented each spring at the Alliance's Annual Conference in Washington, DC.
Flex Impact Award
The Flex Impact Award recognizes policies or initiatives that are poised to have a significant impact on the culture of flexibility in an organization or industry.
2017 Flex Impact Award Honorees
The 2017 Flex Impact Award was presented to: Hogan Lovells US LLP for its Agile Working Initiative (award accepted by Eve Howard) and Winston & Strawn LLP for its Gender-Neutral Parental Leave Policy (award accepted by Linda Coberly).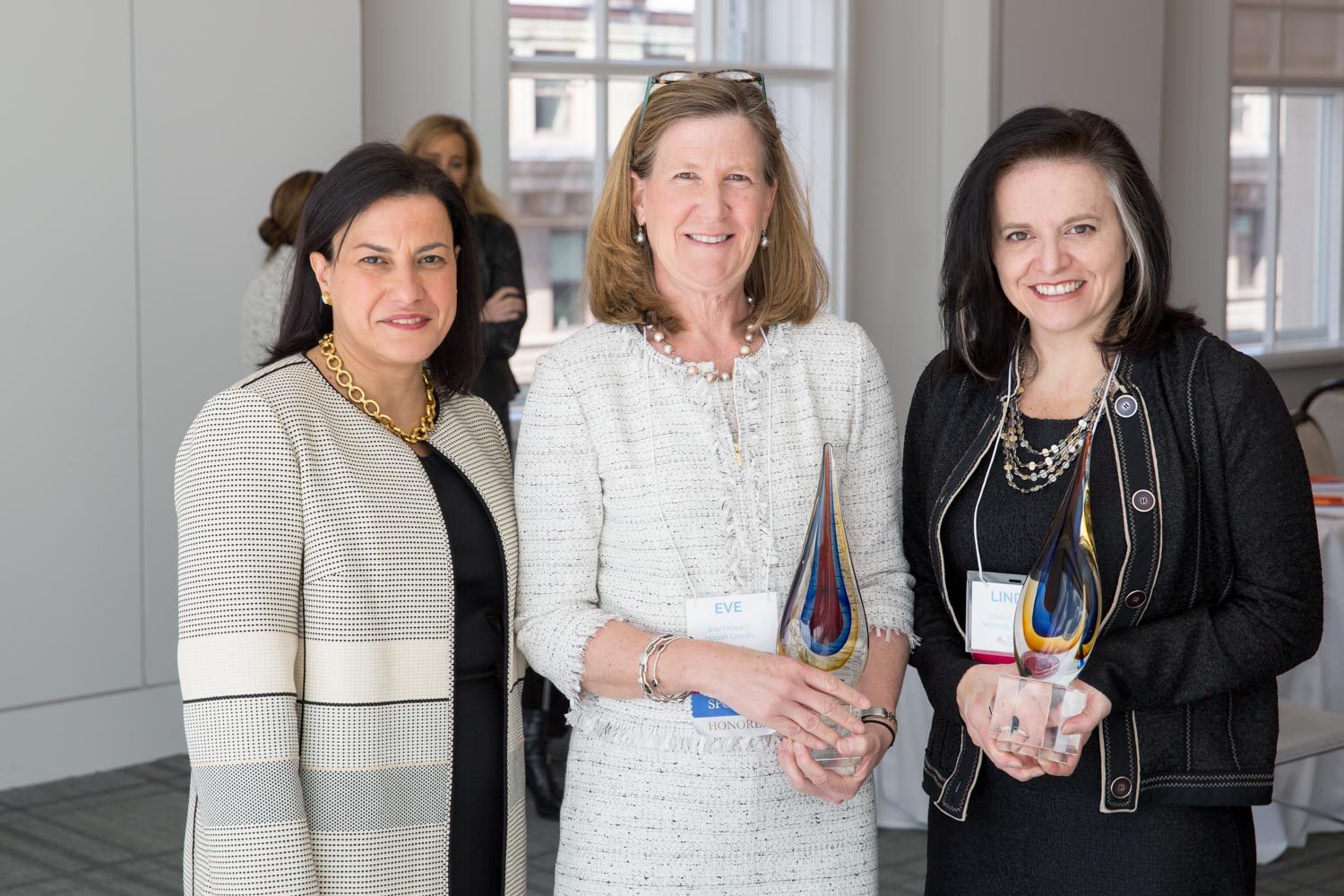 Manar Morales, Eve Howard & Linda Coberly
Flex Leader Award
The Flex Leader Award is presented to an executive who promotes a more diverse and inclusive workplace through holistic flexibility.
2017 Flex Leader Award Honoree
The 2017 Flex Leader Award was presented to Nancy Laben, Executive Vice President and Chief Legal Officer and Secretary, Booz Allen Hamilton Inc.
"Again and again, candidates and employees tell us they want to limit their time in traffic, maximize their time with their families, and better integrate the requirements of work and their personal lives. Beyond that, we know our business success is based on our ability to bring together a mix of people with a variety of skillsets to help our clients solve their toughest problems. Our team members are happier, and we have been able to attract exceptional talent."
— Nancy Laben
Flex Success® Award
The Flex Success® Award recognizes partners at Alliance member organizations who are working a reduced hours schedule and a client, chosen by the attorney, that has been integral to making workplace flexibility a reality and a success.
2017 Flex Success® Award Honorees
The 2017 Flex Success® Award was presented to two outstanding law firm partners and their clients: Felicia Gerber Perlman, Partner, Skadden, Arps, Slate, Meagher & Flom LLP and her client Charles Baker, Vice President, General Counsel and Corporate Secretary, Ball Corporation; and Phyllis Wan, Partner, Hogan Lovells US LLP and her client Carol McDaniel, Vice President of Administration & Operations, AXS TV LLC & HDNet Movies LLC.
Felicia Gerber Perlman & Manar Morales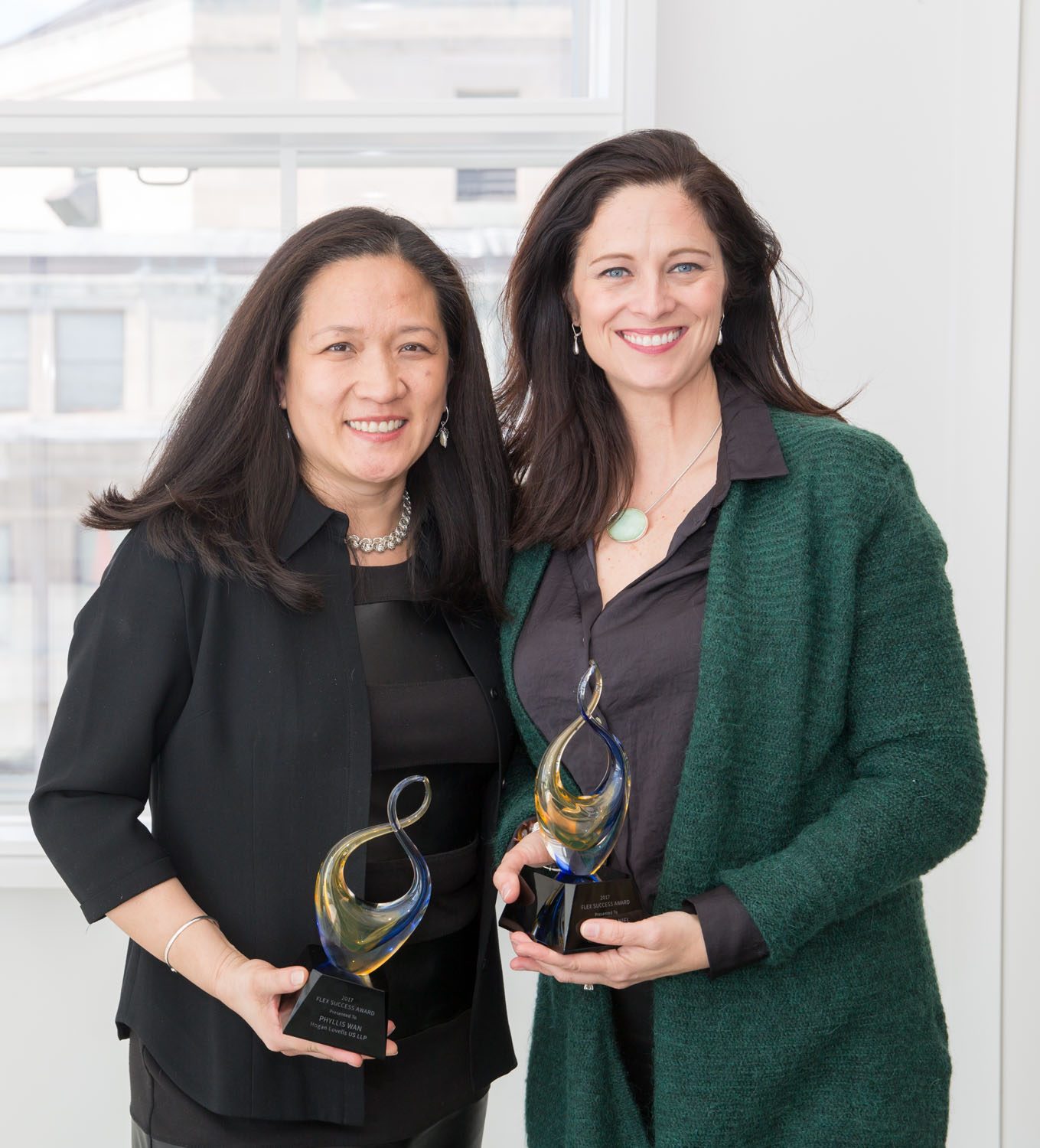 Phyllis Wan & Carol McDaniel
———
For more information about the Flex Impact, Flex Leader, and Flex Success® Awards, contact Eliza Musallam.