Action Step – What's In It For You? The Alliance's Value Proposition
The Alliance's Action Steps are designed to assist organizations with implementing practical strategies and policies related to diversity and flexibility.  Members can access full versions of all of the Alliance's Action Steps in the Member Resource Center.
WHAT'S IN IT FOR YOU?
THE ALLIANCE'S VALUE PROPOSITION
It's a new year, and with it comes new opportunities and challenges for your organization's efforts to advance its diversity, inclusion, and flexibility agendas. As you map out a strategy to address what's ahead, don't go it alone – the Alliance is here to partner with you!
Alliance member organizations
have access to a trifecta of valuable resources: a community of peers, strategic advice from industry experts, and a wide variety of research tools. These resources can be summarized as the
Alliance's Value Proposition
: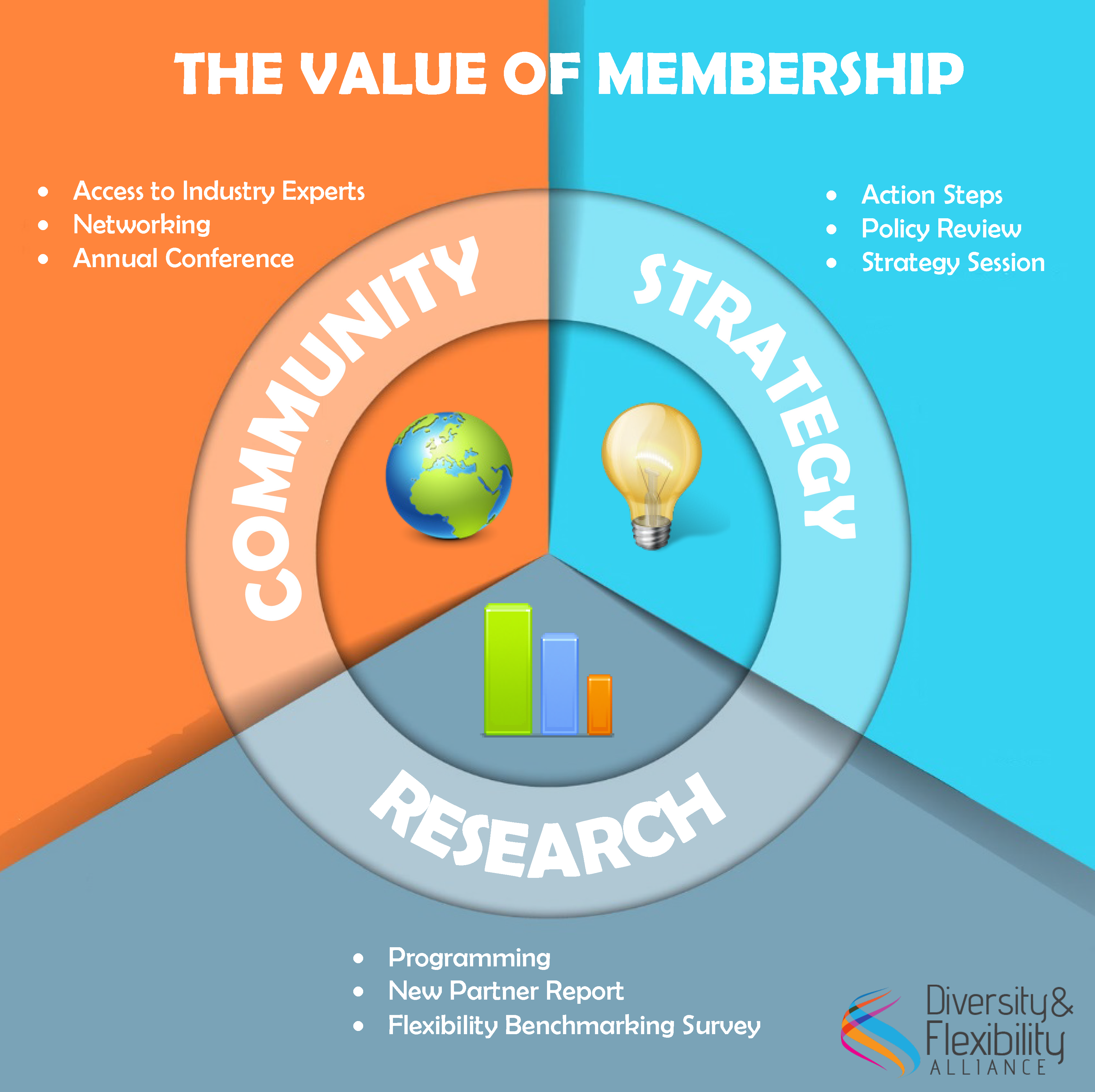 For full details of this Action Step, become a member of the Alliance and access our Member Resource Center.
https://dfalliance.com/wp-content/uploads/2019/03/Diversity-and-Flexibility-Alliance-Logo-260.png
0
0
integritive
https://dfalliance.com/wp-content/uploads/2019/03/Diversity-and-Flexibility-Alliance-Logo-260.png
integritive
2016-01-27 00:00:00
2016-01-27 00:00:00
Action Step – What's In It For You? The Alliance's Value Proposition