Spotlight on Flex – Antonia Sequeira
The Spotlight on Flex showcases professionals from member organizations who exemplify personal and professional success while working a flexible schedule. Their stories illustrate the long-term benefits that flexible schedules offer to both individuals and organizations.
This month, we are pleased to share insights from Antonia Sequeira, Partner in the Mountain View office of Fenwick & West LLP.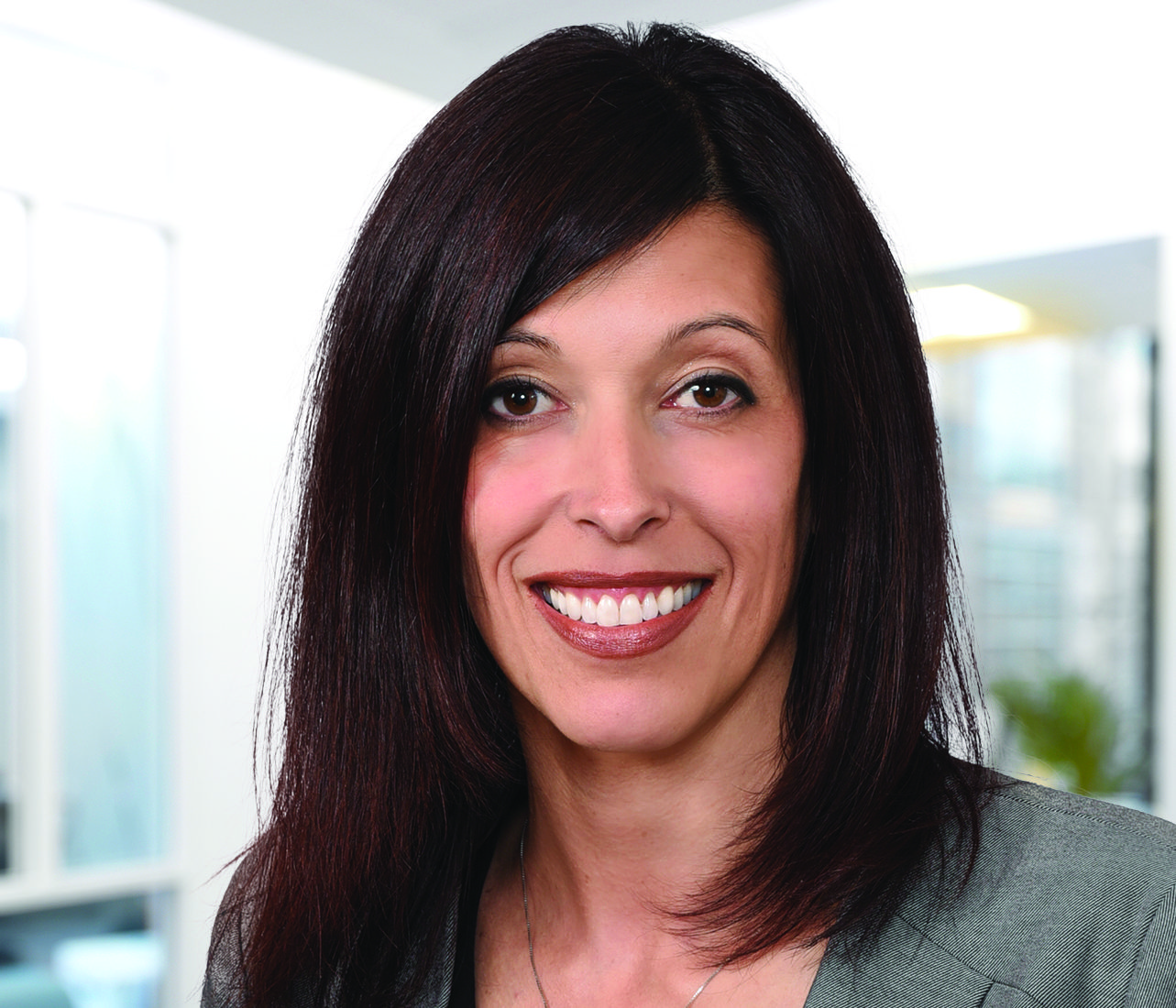 Diversity & Flexibility Alliance: How have you made flexibility a priority and a success through your schedule?
Antonia Sequeira: Before attending law school, I was a researcher on the Drosophila Genome Project at the Lawrence Berkeley National Lab, and I also worked in various medical environments, including a clinical laboratory and an emergency room. When exploring where to take my career next, I was admitted to both biomedical PhD programs and to law schools. I became particularly interested in patents as a unique way to merge my scientific background and my strong writing skills. I ultimately decided to pursue law and attended UC Berkeley, Boalt Hall School of Law. I started as a summer associate at Fenwick & West and joined as a first year associate in the patent group right after graduation. During my first five years I split my practice between patent prosecution and patent litigation, working with a variety of different technologies, including medical device and software.
In 2008, I switched to a 70 percent, reduced hours schedule and moved my focus to patent prosecution/patent portfolio building. I was on this schedule when I made partner in January 2015. Recently, I switched to a 90 percent, reduced hours schedule. For me, both of these reduced hours schedules have meant that I don't have particular days of the week that I take off – I still work full days. What it does mean, however, is I have the flexibility to not have to work as often on the weekends and at night. My schedule gives me the flexibility during the day to mentor associates and focus on business development. I'm the only female partner in the patent group (and the first female associate ever to be made partner in the patent group), and I do a great deal of mentoring and promoting of women and diversity in the firm. I also have a four year old daughter, and my schedule means I have less stress about lost work hours if I want to leave the office early and attend my daughter's preschool events.
Flex is a priority because I don't see how I could manage my schedule without it. My husband also works full time, so we have to balance family commitments between us. It's also essential for me to be able to run my practice and have time for business development and administrative contributions to the firm. This level of flexibility in my schedule has been successful for me because I don't enforce a hard time-stop each day. Instead, I'm available whenever needed. Many have told me that my schedule is seamless; I may look almost full time, but my billable requirement is less.
DFA: How have the firm and clients contributed to your flex success?
AS: The firm contributed to my flex success by making the process easy to start and allowing anyone in the firm to have a flex schedule. Although we don't have a dedicated flex coordinator/ambassador in the firm, we have an informal group of reduced hours attorneys (both partners and associates) that gathers regularly to share our flex experiences and discuss any issues.
I have not openly announced my schedule to my clients, but I freely share it with them when asked – they are all very supportive of it. My schedule has always been seamless, and clients have never noticed a difference with my availability, work, or responsiveness while working reduced hours.
DFA: How has flexibility contributed to your business development and sustainability of working at a large firm?
AS: My job would be more challenging without flex. Flex gives me the ability to have a long-term, sustainable career at a large firm. My reduced hours schedule has given me the ability to spend time on business development and promote the firm through writing articles, speaking engagements, and planning client events. These are some of the many other important aspects of maintaining my practice.
When I first moved to a reduced hours schedule as a mid-level associate, it allowed me to focus more on internal development including fostering relationships with partners in my group and across the firm. It also gave me the time to spend on external business development and promotion. Over time, the external business development aspect has become one of the largest parts of my schedule that has been a success. I have more time not only for external promotion but also for deepening relationships with existing clients and growing their patent portfolios. There's a substantial amount of work that goes into engaging each new client – sometimes numerous initial discussions about myself and the firm and additional work with establishing the company within the firm (e.g., conflict checks, engagement letters, billing arrangements, and waivers). With my schedule, I can take the time to focus on all of this and turn potential clients into new ones.
DFA: Looking back, what would you tell your first year associate self?
AS: I would tell myself to stress a little less about immediately fitting in all of the things I wanted to accomplish in my practice. I probably could not have started my flex schedule earlier given how busy I was my first few years of practice between patent prosecution and litigation work. But flexibility definitely made accomplishing everything easier once I switched to a reduced hours schedule – my career became more sustainable and more fun again.
DFA: How do you pay it forward, and how do you recharge your batteries?
AS: I like to exercise regularly and spend time with my family. This allows me to have a break from the sometimes intense patent practice, and I'm able to recharge.
I also firmly believe in mentoring/training associates and doing pro bono work. As part of the firm's Pro Bono Review Committee, I review all the proposals that come into the firm. I do pro bono work on a regular basis with the Legal Aid Society of San Mateo at their Share of Cost clinics and with Election Protection and Verified Voting. I'm also on the board of WOGRAMMER, a non-profit that promotes females in engineering and showcases the cutting edge technology they've built.
 — — —
If you are an attorney working a flexible schedule and would like to share your story in an upcoming Spotlight on Flex, contact Eliza Musallam.
https://dfalliance.com/wp-content/uploads/2019/03/Diversity-and-Flexibility-Alliance-Logo-260.png
0
0
integritive
https://dfalliance.com/wp-content/uploads/2019/03/Diversity-and-Flexibility-Alliance-Logo-260.png
integritive
2016-10-26 00:00:00
2016-10-26 00:00:00
Spotlight on Flex – Antonia Sequeira