Spotlight – Roberta Granadier, Dickinson Wright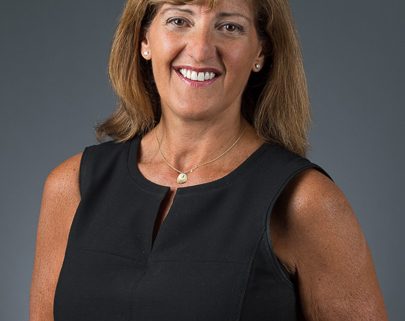 August 2021 Spotlight on Flex
Our Spotlight on Flex showcases professionals from member organizations who exemplify personal and professional success while working a flexible schedule. Their stories illustrate the long-term benefits that flexible schedules offer to both individuals and organizations.
For our August 2021 Spotlight on Flex we are pleased to share insights from Roberta Granadier, Of Counsel, at Dickinson Wright.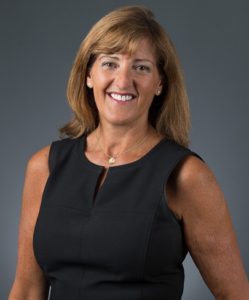 Diversity & Flexibility Alliance: How have you made flexibility a priority and a success with your schedule? How have the firm and/or your clients contributed to this?
Roberta Granadier: I have been working a reduced schedule for more than thirty years since my first child was born. I intentionally made my work schedule Monday through Thursday to enable me to participate in school activities for my kids when they were younger.  It was also easier for my clients and colleagues to know which days I would be in the office.  Clients have known throughout my career that I work a reduced hours schedule, but I've always ensured that they had access to my cell phone number and could reach me in case of emergency. The key for me has been being as responsive and prompt as possible with all of my clients. . In turn, my clients have respected my schedule and have been very apologetic on those times when they've needed to reach me on a Friday.
Generally, I have found that law firms are enlightened about reduced work schedules. Part of the reason I have been able to find success in working a flexible schedule is that I simultaneously always provide superior client services while also having a niche legal specialty in ERISA. The combination of having a unique specialty and being indispensable to clients and firms has really allowed me to thrive.
DFA: How has working flexibly made your career more sustainable and contributed to business development opportunities?
RG: Working flexibly has made my career more sustainable because I can successfully juggle my work responsibilities with other priorities that are important to me, such as my family, community involvement, and nonprofit activities. These non-work activities have also contributed to business development opportunities.  I continue to be energized by my practice specialty and teamwork with colleagues. 
DFA: Looking back, would you do anything differently, or what would you tell your first year associate self?
RG: One thing I would tell myself, and that I would tell anyone considering a flexible work schedule, is to be very candid and specific about your goals and expectations. Personally, I've always been up-front with my firms and my clients about when and how many hours I expected to be working. Obviously, this can fluctuate over time based on a number of factors, but I think it is important to remain intentional about my schedule. This candidness has been useful to me in my career, and I have been able to maintain a flexible schedule with multiple firms as a result.
DFA: How do you recharge, and how do you pay it forward?
RG: Aside from my family and my community involvement outside of work, I genuinely get recharged by feeling like I am providing value to my firm, my colleagues, and my clients. I recognize that I am an expert in an area of the law that most people don't know much about, so I enjoy and have benefited from being able to explain complex law in a way that others can understand. For my clients in particular, I am providing them an overview of risks and options that help them make the most informed decisions for their organizations.
As it relates to paying it forward, I've always found it important to describe my schedule to other attorneys, especially younger women, who might also be interested in working reduced hours. I'm very open about how my career has developed, and I enjoy sharing with other attorneys how you can have a very successful career with a flexible schedule. Over the years I have also enjoyed participating in recruiting events at our feeder law schools to talk about the arc of my career.
DFA: How has the pandemic impacted your flexible working schedule?
RG: I have enjoyed working from home and it is actually easier for me to be more productive with my time.  Especially earlier in the pandemic when a  Saturday seemed the same as a Tuesday, and because I was very busy, I ultimately ended up billing more than previously. This is a good problem to have! Although I do miss seeing my colleagues, it has been easy to connect through Zoom meetings and occasional walks with local colleagues. 
Dickinson Wright's remote work policy has also allowed me to spend a bit more time doing other things that are important to me. That said, the firm has always allowed attorneys to work flexibly with minimal oversight. This is largely a feature of how the firm trusts its attorneys: we've always had a significant amount of professional autonomy. This amount of trust makes Dickinson Wright a very healthy place to practice law and a great place to do so on a flexible work schedule.
https://dfalliance.com/wp-content/uploads/2021/08/roberta_p_granadier.jpg
487
405
dfalliance
https://dfalliance.com/wp-content/uploads/2019/03/Diversity-and-Flexibility-Alliance-Logo-260.png
dfalliance
2021-08-25 10:20:22
2021-08-26 11:38:04
Spotlight – Roberta Granadier, Dickinson Wright