The Diversity & Flexibility Alliance's Signature Seminar Series explores a mix of organizational solutions and individual strategies related to inclusion, retention, and workplace flexibility. Presented by a variety of industry experts, these virtual seminars are open to all professionals at Alliance member organizations.
Members can register for a seminar and access seminar recordings and handouts in the Member Resource Center.
Upcoming Seminars
Tuesday, July 16, 2019 1:00 – 2:15 pm EST
Featuring – Vipula Gandhi, Managing Partner, Gallup
"The Role of the Team Leader and Its Effects on the World of Work"
Workplaces are changing at a dizzying pace and with historically low unemployment rates, your talent is looking and leaving! It's time to look at the role played by the team leaders in a professional services organization on leveraging and driving human motivation.  In this discussion, you will learn the insights on the effective practice of management.  Whether you are a Partner or a Project Leader this session will also provide you some tools and tactics to deliver an effective employee experience to your team members.
In particular, this workshop will provide you insights on
– Why focus on employee experience;
– What is the impact of team leaders on the organizational outcomes;
– How to effectively bring organizations processes, policies and benefits to life
– What do Team leaders need
– How to deliver on ongoing performance conversations
Vipula Gandhi is Managing Partner at Gallup Inc. She leads business strategy, performance and teams for Financial Services, Professional Services and Healthcare industries for the organization. Vipula is passionate about the human side of an organization. This passion, backed by Gallup's research on employee engagement, organizational culture, performance management, talent based hiring and strengths-based development, gives her insight into her clients' business needs and helps them successfully initiate change.
Tuesday, September 17, 2019 1:00 – 2:15 pm EST
Featuring – Caroline Miller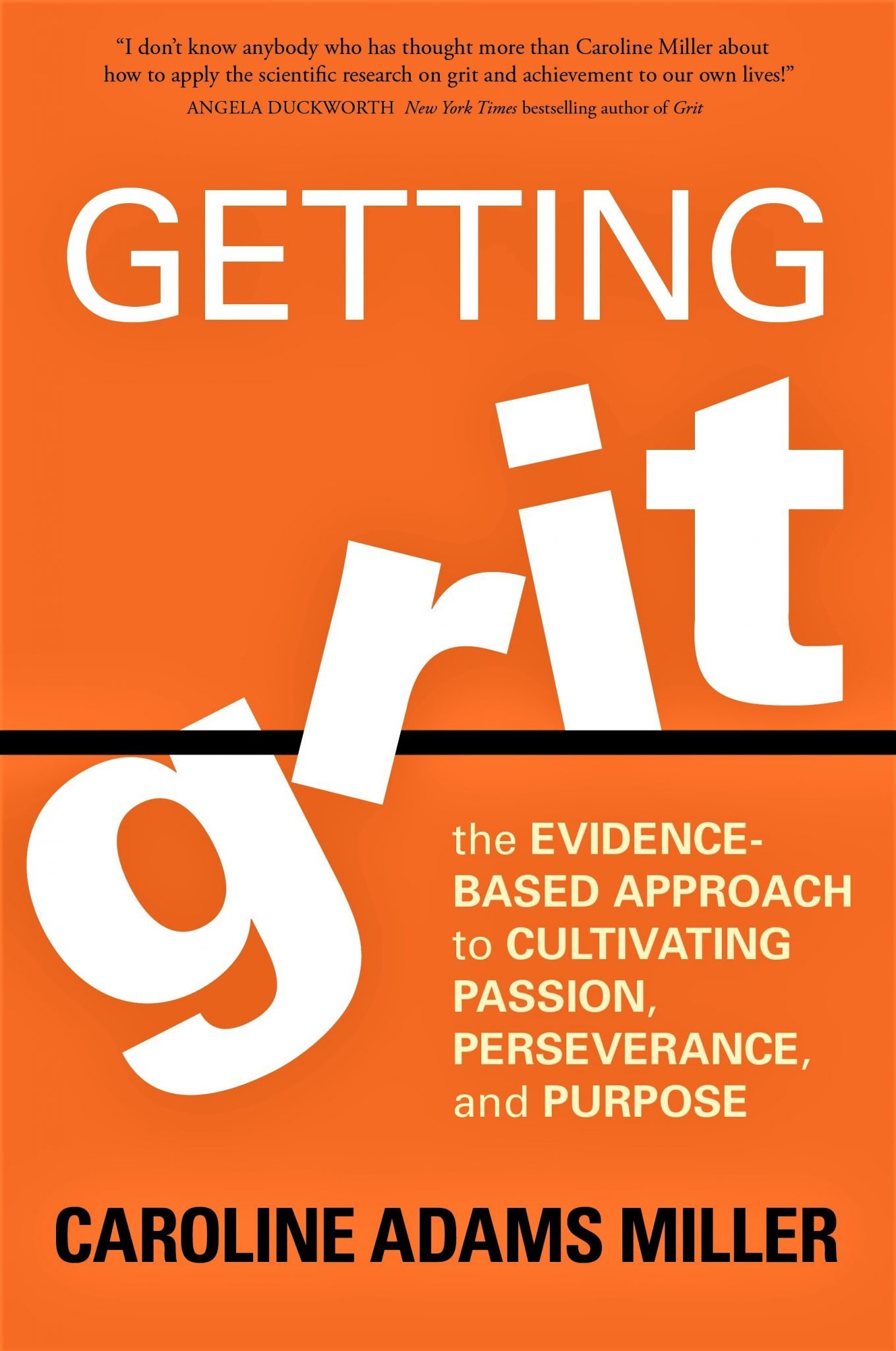 Hidden talents. Unused strengths. Unrealized goals. Women are often so busy meeting everyone else's expectations that their own professional and personal goals get left behind.
Goal setting expert Caroline Adams Miller, author of Getting Grit, inspires women to put their innate strengths to use. She encourages women to become their authentic, ideal selves—not just who they feel they "ought" to be—and provides proven techniques to help them reach their full potential. In this fast-paced, energizing and research-based session, female leaders learn practical steps to create their best self in and out of the office, including how to:
– Identify strengths to increase success.
– Use the new science-based approach to set goals to achieve the best outcomes.
– Develop a supportive "web of influence"—women helping women.
– Build a culture of positive energizers.
– Cultivate a mindset of self-efficacy, resilience, optimism, and grit.
Recent Seminars
Thursday, May 2, 2019, 1:00 – 2:15 pm EST
"Making the Most of Your Business Development Time" 
Featuring – Tasneem Khokha, Managing Director, Growthplay
Time is one of our most valuable assets, particularly when it comes to business development. And yet, business development is a long-term pursuit, where we don't often see the fruits of our labor until months and sometimes years later. As a result, even when we do make time for business development, it can be difficult to judge whether we're investing that time wisely.
This workshop addresses the challenge we all face in making time for business development and how to ensure that the time we invest is well spent. In particular, this workshop will provide tools and best practices for:
– Choosing business development activities that are well-calibrated to create the results we want;
– Preparing for and following through on opportunities in a way that maximizes the results of our efforts;
– Leveraging our investment of time and resources to get the greatest return on our investment;
– Measuring the results of our efforts using both short and long-term metrics for success
Tasneem K. Khokha has spent almost 20 years in the professional services space working with lawyers and other professionals to grow their businesses and helping firms make the most of their relationships with their clients, their talent and their recruits. Prior to joining GrowthPlay, Tasneem was a partner and the Director of Marketing at Katten Muchin Rosenman. Tasneem previously practiced law in the corporate department of Latham & Watkins and in the restructuring group of Kirkland & Ellis.
Tuesday, February 5, 2019, 1:30 – 2:45 pm EST
"The Remix: How to Lead and Succeed in the Multigenerational Workplace"
Featuring – Lindsey Pollak 
Lindsey Pollak is one of the country's leading experts on the millennial generation and today's multigenerational workplace. Based on Lindsey Pollak's new book of the same title, this presentation offers her latest insights into how to lead yourself and your organization in today's unprecedentedly diverse and ever-changing times. This program is full of cutting-edge research, engaging anecdotes and actionable takeaways. Participants will:
– Receive a thorough understanding of each of the five generations in today's workplace today – Traditionalists, Baby Boomers, Generation X, Millennials, Generation Z – with a special focus on Millennials, the largest generation in today's organization
– Build a personal toolkit of habits to communicate, build relationships and get more done with colleagues across all generations
– Learn the best practices of organizations and professionals across all industries who are succeeding with colleagues and clients/customers across all generations.
Tuesday, January 22, 2019 1:00-2:15 EST
"How Women Rise"
Featuring — Sally Helgesen, speaker, leadership coach and best-selling author of How Women Rise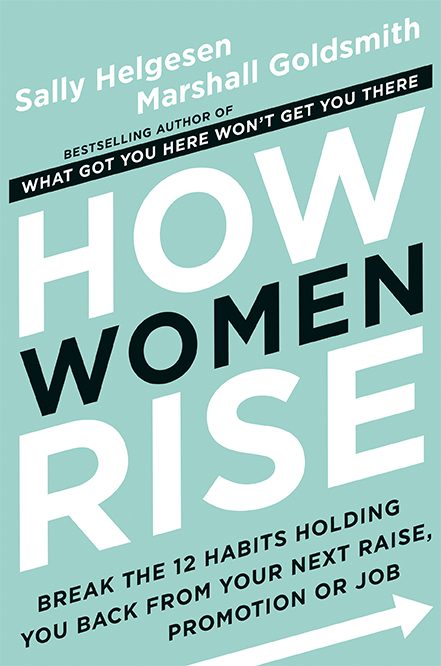 In her session How Women Rise, Sally will draw on her best-selling book, co-authored with Marshall Goldsmith, about the behaviors most likely to hold successful women back as they seek to move to higher levels. She will show how the same behaviors that often serve women well early in their careers can undermine them as they assume greater responsibilities. And she'll offer practical and proven ways to cultivate more effective habits.
While this program will be helpful to participants seeking to hone and develop their own leadership style, Sally's primary focus will be on demonstrating how an understanding of the behaviors she and Marshall have identified can be useful to HR professionals seeking to help women reach their highest potential and maximize their contribution while creating stronger cultures of support.
*As a reminder, our Signature Seminar Series webinars are free and open to all Alliance organizations and their members as part of your paid member benefits. Any professional currently in a managerial role or looking to advance to a managerial role should attend. For more information, and to subscribe to Signature Seminar Series announcements, contact Eliza Musallam.
2018 Seminars
#MeToo: Changing the Discussion and What it Means for Your Organization
Trends In Parental Leave
How To Future-Proof Your Career
Global: Staying Productive in Modern Work Environments
How to Navigate Conflict and Build Stronger Relationships at Work
Leadership Lessons from Top Executive Women
2017 Seminars
C4Ward to Move Forward
When Cultural Fit Is Ruining Your Diversity & Recruitment Efforts
Ladder Down: Success Strategies For Lawyers From Women Who Will Be Hiring, Reviewing, and Promoting You
Wait! Why You Procrastinate & What You Can Do About It
Creating A Road Map For A Holistic Flex Policy
2016 Seminars
Creating A Game Plan For Business Development
Making It Work: Attorneys Putting Flex Success™ in Action!
Orchestrate: Four Productivity Skills Every Manager Needs
Using Flexibility to Recruit Your Next Generation of Superstars
Investing In Your Success: Preparing Yourself For Sponsorship
More Women Need Seats at the Table
2015 Seminars
Saying No to Others and Saying Yes to Yourself
Pitching Success: Six Ways to Guarantee Your Pitch Cuts Through the Clutter
Creating Women's Initiatives with IMPACT
Done! Time Management Strategies For Regaining Command Of Your Day
Covering Continued: Updates on Data from Within US Law Firms
Onwards & Upwards: Building a Successful On-Ramping Program
2014 Seminars
How to Write a Business Plan for Partners: Four Questions to Address
Top 10 Rainmaker Best Practices for Associates
Self-Advocacy & Your Negotiation Plan: Praising Yourself to Inspire Others
Mindset, Grit & Resilience: Positive Change for Positive Results
Working Well: Connecting Wellness to Work-Life Control
Leveraging Social Capital
2013 Seminars
Looking Ahead: Your Business Development Plan for 2014
How Women Can Be Sponsor Ready
What If I Say the Wrong Thing? An Open Conversation with Verna Myers
Demystifying Generational Differences
Effective Management for Flex Success™: Supervising Flexible Work Lawyers
2012 Seminars
The Next Level of Intelligence and Strategies for the Advancement of Women in Law
December 2012
Featuring — Dr. Arin Reeves, President,Nexticons
Although the commitment to advancing women in the legal professional has increased considerably over the last decade, the progress we have actually achieved has not kept up with the commitment. Research shows that the efforts undertaken to advance as far as we have are not the same efforts that will allow us to advance to the next level. This seminar will explore how we can use the new intelligence available to us to get to the next level of women's advancement.
Organizational Solutions for Successful On-Ramping
September 2012
Law firms and legal departments have been putting together targeted "on-ramping" or "phase back" programs to help their attorneys transition smoothly on and off of leave. The programs have been well-received by lawyers and are proving to stem unwanted attrition, especially of new parents. During this seminar, three Alliance member firms who have launched, managed, and measured on-ramping programs will share best practices for starting or building upon your organization's own program.
Asking for What You Need to Succeed in Business Development
June 2012
Featuring — Sara Holtz, Founder & CEO, ClientFocus
Sara will lead participants through an in-depth discussion of the eight step process necessary for creating a successful business development plan.
———
For more information about the Signature Seminar Series, contact Eliza Musallam.