The Diversity & Flexibility Alliance's Signature Seminar Series explores a mix of organizational solutions and individual strategies related to inclusion, retention, and workplace flexibility. Presented by a variety of industry experts, these virtual seminars are open to all professionals at Alliance member organizations. Members can register for a seminar and access seminar recordings and handouts in the Member Resource Center.
 Recent Seminars
November 8, 2017
C4Ward to Move Forward
Featuring – Verna Myers, Founder and Chief Cultural Innovator, The Verna Myers Group
Our society is at a crossroads. Political views, race, class, gender, and geography are dividing us more than ever. We are pulling back from one another, drawing the idea of family and community too small, clinging to people who are "like" us, and being afraid of, or angry with, the "other." But separation and retrenchment are not the way forward. We cannot get discouraged, paralyzed or distraught in a time of dissension. To overcome the epidemic of hatred, bigotry, and oppression, we need to expand and reimagine a more inclusive community and society. We each need to stand up and act – we need to commit to reaching across our differences instead of giving in to isolation, fear, and hostility.
In this compelling talk, Verna shares her vision of how we can all move forward, using her four Cs of progress – Cultural Curiosity, Compassion, Consciousness, and Courage. Participants will leave energized and with practical tools for connecting in small and large ways to people who are different.
*As a reminder, our Signature Seminar Series webinars are free and open to all Alliance organizations and their members as part of your paid member benefits. Any professional currently in a managerial role or looking to advance to a managerial role should attend. For more information, and to subscribe to Signature Seminar Series announcements, contact Eliza Musallam.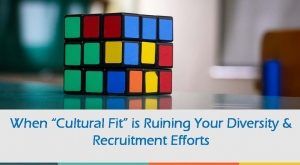 October 17, 2017 – 1:00 pm Eastern
When "Cultural Fit" is Ruining Your Diversity & Recruitment Efforts
Featuring – Dr. Lauren Rivera (Kellogg School of Management), author of Pedigree: How Elite Students Get Elite Jobs
Dr. Lauren Rivera, Associate Professor of Management & Organizations at Kellogg School of Management, will start this session by presenting research from her book, Pedigree: How Elite Students Get Elite Jobs, which examines class bias in hiring in top-tier law firms, investment banks and management consulting firms. Attendees will explore how the use of on-campus recruiting and cultural fit in hiring can simultaneously prevent professional service firms from diversifying and result in sub-optimal hiring decisions.
2017 Seminars
Does Your Talk Match Your Walk? How to Communicate Like a Leader
Ladder Down: Success Strategies For Lawyers From Women Who Will Be Hiring, Reviewing, and Promoting You
Wait! Why You Procrastinate & What You Can Do About It
Creating A Road Map For A Holistic Flex Policy
2016 Seminars
Creating A Game Plan For Business Development
Making It Work: Attorneys Putting Flex Success™ in Action!
Orchestrate: Four Productivity Skills Every Manager Needs
Using Flexibility to Recruit Your Next Generation of Superstars
Investing In Your Success: Preparing Yourself For Sponsorship
More Women Need Seats at the Table
2015 Seminars
Saying No to Others and Saying Yes to Yourself
Pitching Success: Six Ways to Guarantee Your Pitch Cuts Through the Clutter
Creating Women's Initiatives with Impact
Done! Time Management Strategies For Regaining Command Of Your Day
Covering Continued: Updates on Data from Within US Law Firms
Onwards & Upwards: Building a Successful On-Ramping Program
2014 Seminars
How to Write a Business Plan for Partners: Four Questions to Address
Top 10 Rainmaker Best Practices for Associates
Self-Advocacy & Your Negotiation Plan: Praising Yourself to Inspire Others
Mindset, Grit & Resilience: Positive Change for Positive Results
Working Well: Connecting Wellness to Work-Life Control
Leveraging Social Capital
2013 Seminars
Looking Ahead: Your Business Development Plan for 2014
How Women Can Be Sponsor Ready
What If I Say the Wrong Thing? An Open Conversation with Verna Myers
Demystifying Generational Differences
Effective Management for Flex Success™: Supervising Flexible Work Lawyers
2012 Seminars
The Next Level of Intelligence and Strategies for the Advancement of Women in Law
December 2012
Featuring — Dr. Arin Reeves, President, Nexticons
Although the commitment to advancing women in the legal professional has increased considerably over the last decade, the progress we have actually achieved has not kept up with the commitment. Research shows that the efforts undertaken to advance as far as we have are not the same efforts that will allow us to advance to the next level. This seminar will explore how we can use the new intelligence available to us to get to the next level of women's advancement.
Organizational Solutions for Successful On-Ramping
September 2012
Law firms and legal departments have been putting together targeted "on-ramping" or "phase back" programs to help their attorneys transition smoothly on and off of leave. The programs have been well-received by lawyers and are proving to stem unwanted attrition, especially of new parents. During this seminar, three Alliance member firms who have launched, managed, and measured on-ramping programs will share best practices for starting or building upon your organization's own program.
Asking for What You Need to Succeed in Business Development
June 2012
Featuring — Sara Holtz, Founder & CEO, ClientFocus
Sara will lead participants through an in-depth discussion of the eight step process necessary for creating a successful business development plan.
———
For more information about the Signature Seminar Series, contact Eliza Musallam.