The Diversity & Flexibility Alliance's Signature Seminar Series explores a mix of organizational solutions and individual strategies related to inclusion, retention, and workplace flexibility. Presented by a variety of industry experts, these virtual seminars are open to all professionals at Alliance member organizations. Members can register for a seminar and access seminar recordings and handouts in the Member Resource Center.
Upcoming Seminars
Tuesday, October 30, 2018 1:00 pm EST
How To Future-Proof Your Career  
Featuring Kelly Hoey, Author of "Build Your Dream Network: Forging Powerful Relationships In A Hyper-Connected World"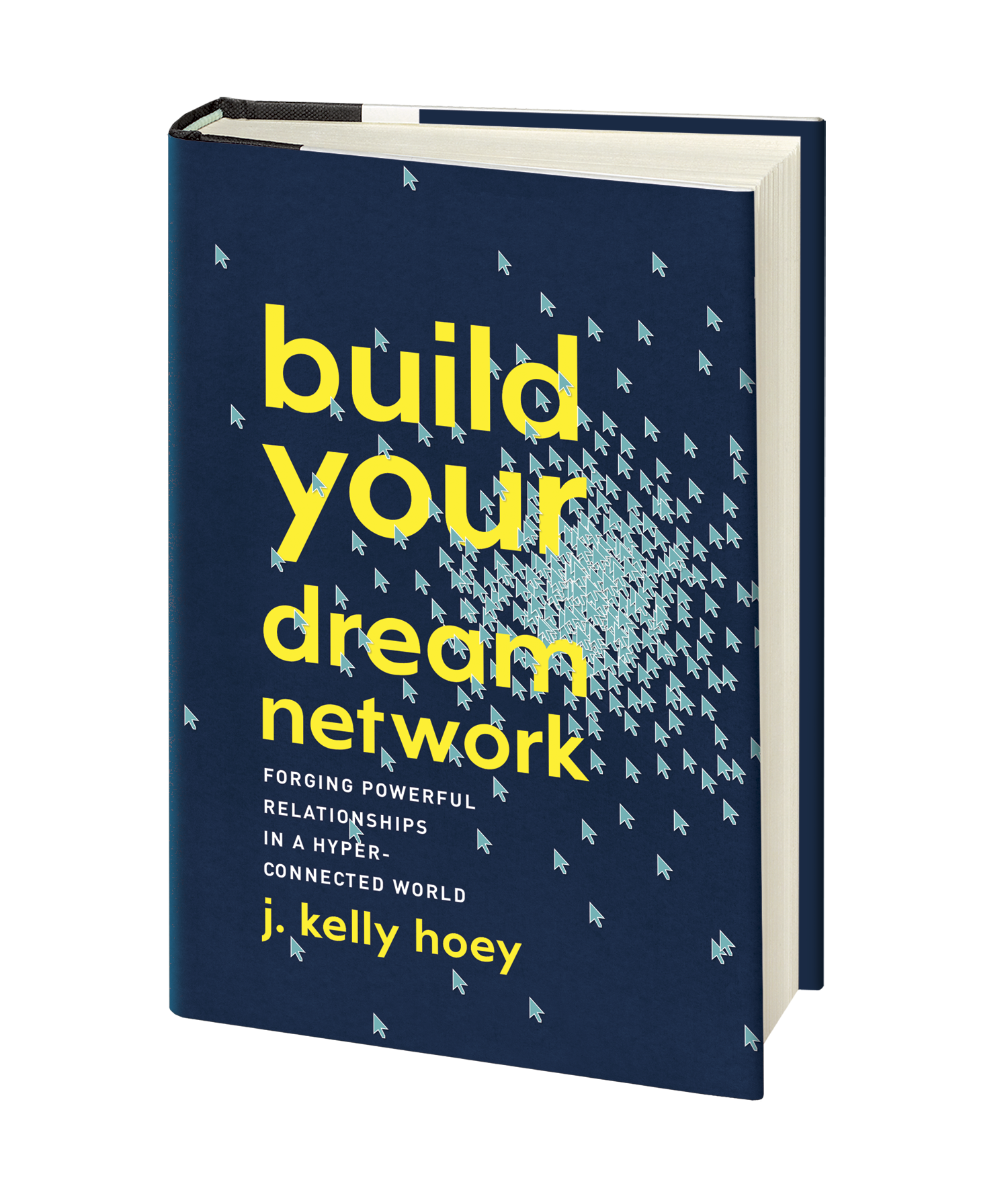 The key to finding that new client, coveted promotion, unexpected opportunity or next job (in a role or industry that may not even exist today) rests squarely in the networks you engage with and relationships you choose to build. In this webinar J. Kelly Hoey, Author of Build Your Dream Network: Forging Powerful Relationships In A Hyper-Connected World, contributor to Forbes.com and GOBankingRates.com and (according to Fast Company) is 1 of the 25 Smartest Women On Twitter, shifts our perspective on the act (and art) of networking, dismantles networking misconceptions and provides a network-driven framework for navigating career goals.
Tuesday, November 27, 2018 1:00 pm EST
Featuring — Grace Speights, Morgan Lewis
Recent Seminars
Thursday, June 21, 2018 – 1:00 pm Eastern
Global: Staying Productive in Modern Work Environments
Featuring — Paul H. Burton, Founder & Principal, QuietSpacing LLC

Others work while we sleep. That has never been more true than it is today. Technology speeds communications up while response time expectations shrink. Organizations constantly grow, physically and geographically, casting people and projects far and near. The only certainty is that this trend will continue for the foreseeable future.Keeping up with globalism is a daunting prospect. How can we stay abreast without losing sight of the purpose for participating – enjoying rewarding personal and professional lives? What choices do we have and what actions can we take to best serve our clients, our loved ones and ourselves?
This program explores those questions, offering up eighteen suggestions on how to make the most of the time we have in this rapidly expanding playing field. We'll address the following topics:
– Leveraging Distributed Work Environments. Working with people distributed across differing geographic locations is challenging. Consider these six suggestions on how to leverage this environment.
– Running the Day Productively. Getting the work done is always Priority One. Here are six ways to facilitate that goal.
– Demonstrating Global Leadership. Leadership is a state of mind, regardless of title or position. Here are six ways we can regularly demonstrate leadership on a global basis.
Attending this program you will:
– Gain a clear understanding of how our actions impact the global workplace
– Learn eighteen ways to work better together, get our work done and lead others.
– Use traditional and cloud-based exercise tools to enhance engagement and your understanding of the materials.
The workplace grows more global every day. We can react to that fact or we can lean in and participate. Choose to participate by attending this program.
Tuesday, April 17, 2018 – 1:00 pm Eastern
How to Navigate Conflict and Build Stronger Relationships at Work
Featuring – Amy Gallo, Contributing Editor, Harvard Business Review, and author of the HBR Guide to Dealing with Conflict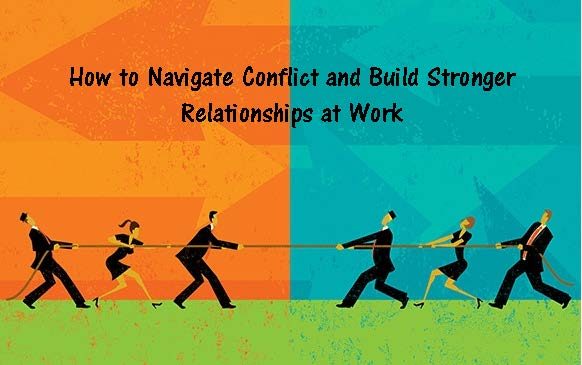 Every day at work we navigate competing interests, clashing personalities, and fragile egos. We want strong relationships with clients, coworkers, and employees but that's not always easy, especially when time is tight and resources are limited. So how can you deal with disagreements in a professional and productive way, that improves both your work and your relationships? In this webinar, Amy Gallo, contributing editor at Harvard Business Review and author of HBR Guide to Dealing with Conflict, combines management research and practical insights to provide a straightforward process for navigating uncomfortable situations. You'll learn how to identify the most common sources of conflict, assess your relationships, prepare for and engage in difficult conversations, advocate for yourself and your team, manage your emotions, and develop a collaborative resolution.
Thursday, February 15, 2018 – 1:00 pm Eastern
Leadership Lessons from Top Executive Women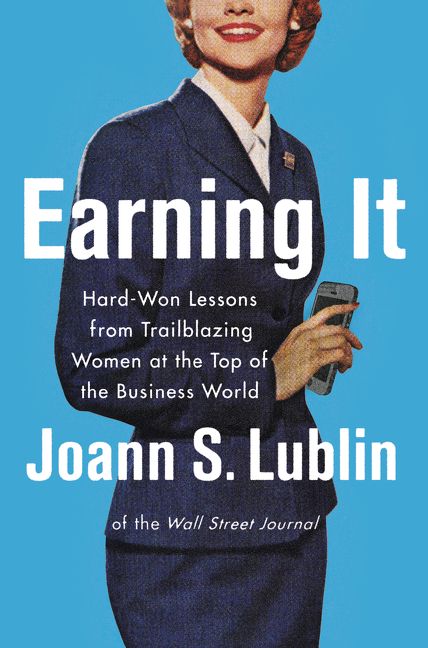 Featuring – Joann Lublin, Author of Earning It: Hard-Won Lessons From Trailblazing Women at the Top of the Business World and Management News Editor, The Wall Street Journal
Joann Lublin kicked off our 2018 Signature Seminar Series with highlights and lessons learned from interviews from her acclaimed book
*As a reminder, our Signature Seminar Series webinars are free and open to all Alliance organizations and their members as part of your paid member benefits. Any professional currently in a managerial role or looking to advance to a managerial role should attend. For more information, and to subscribe to Signature Seminar Series announcements, contact Eliza Musallam.
2017 Seminars
C4Ward to Move Forward
When Cultural Fit is Ruining Your Diversity & Recruitment Efforts
Does Your Talk Match Your Walk? How to Communicate Like a Leader
Ladder Down: Success Strategies For Lawyers From Women Who Will Be Hiring, Reviewing, and Promoting You
Wait! Why You Procrastinate & What You Can Do About It
Creating A Road Map For A Holistic Flex Policy
2016 Seminars
Creating A Game Plan For Business Development
Making It Work: Attorneys Putting Flex Success™ in Action!
Orchestrate: Four Productivity Skills Every Manager Needs
Using Flexibility to Recruit Your Next Generation of Superstars
Investing In Your Success: Preparing Yourself For Sponsorship
More Women Need Seats at the Table
2015 Seminars
Saying No to Others and Saying Yes to Yourself
Pitching Success: Six Ways to Guarantee Your Pitch Cuts Through the Clutter
Creating Women's Initiatives with Impact
Done! Time Management Strategies For Regaining Command Of Your Day
Covering Continued: Updates on Data from Within US Law Firms
Onwards & Upwards: Building a Successful On-Ramping Program
2014 Seminars
How to Write a Business Plan for Partners: Four Questions to Address
Top 10 Rainmaker Best Practices for Associates
Self-Advocacy & Your Negotiation Plan: Praising Yourself to Inspire Others
Mindset, Grit & Resilience: Positive Change for Positive Results
Working Well: Connecting Wellness to Work-Life Control
Leveraging Social Capital
2013 Seminars
Looking Ahead: Your Business Development Plan for 2014
How Women Can Be Sponsor Ready
What If I Say the Wrong Thing? An Open Conversation with Verna Myers
Demystifying Generational Differences
Effective Management for Flex Success™: Supervising Flexible Work Lawyers
2012 Seminars
The Next Level of Intelligence and Strategies for the Advancement of Women in Law
December 2012
Featuring — Dr. Arin Reeves, President, Nexticons
Although the commitment to advancing women in the legal professional has increased considerably over the last decade, the progress we have actually achieved has not kept up with the commitment. Research shows that the efforts undertaken to advance as far as we have are not the same efforts that will allow us to advance to the next level. This seminar will explore how we can use the new intelligence available to us to get to the next level of women's advancement.
Organizational Solutions for Successful On-Ramping
September 2012
Law firms and legal departments have been putting together targeted "on-ramping" or "phase back" programs to help their attorneys transition smoothly on and off of leave. The programs have been well-received by lawyers and are proving to stem unwanted attrition, especially of new parents. During this seminar, three Alliance member firms who have launched, managed, and measured on-ramping programs will share best practices for starting or building upon your organization's own program.
Asking for What You Need to Succeed in Business Development
June 2012
Featuring — Sara Holtz, Founder & CEO, ClientFocus
Sara will lead participants through an in-depth discussion of the eight step process necessary for creating a successful business development plan.
———
For more information about the Signature Seminar Series, contact Eliza Musallam.