The Diversity & Flexibility Alliance's Flex Advisor Workshop is a webinar and training session on the fundamentals of successfully managing and implementing flexible work programs. The workshop is designed for talent management, human resource executives, or any professionals who have an administrative role or oversee the day-to-day aspects of their organization's flex program. This workshop draws on the Alliance's Flex Success® Framework, a five-step proprietary process for implementing and evolving effective flexible work programs by:
– Communicating the business case for flexibility
– Promoting a culture of flexibility
– Developing a holistic flex program
– Engaging stakeholders and leaning into resistance
– Interrupting flex stigma
– Creating a community for flex lawyers
– Celebrating Flex Successes
2018 Flex Advisor Workshop
The 2018 Flex Advisor Workshop is scheduled for Tuesday, October 16, 2018 fro 1:00 – 2:15. Please contact Eliza Musallam if you have questions.
2017 Flex Advisor Workshop
The 2017 Flex Advisor Workshop: Managing for Success webinar was held on Tuesday, December 12 from 1:00 – 2:15 EST.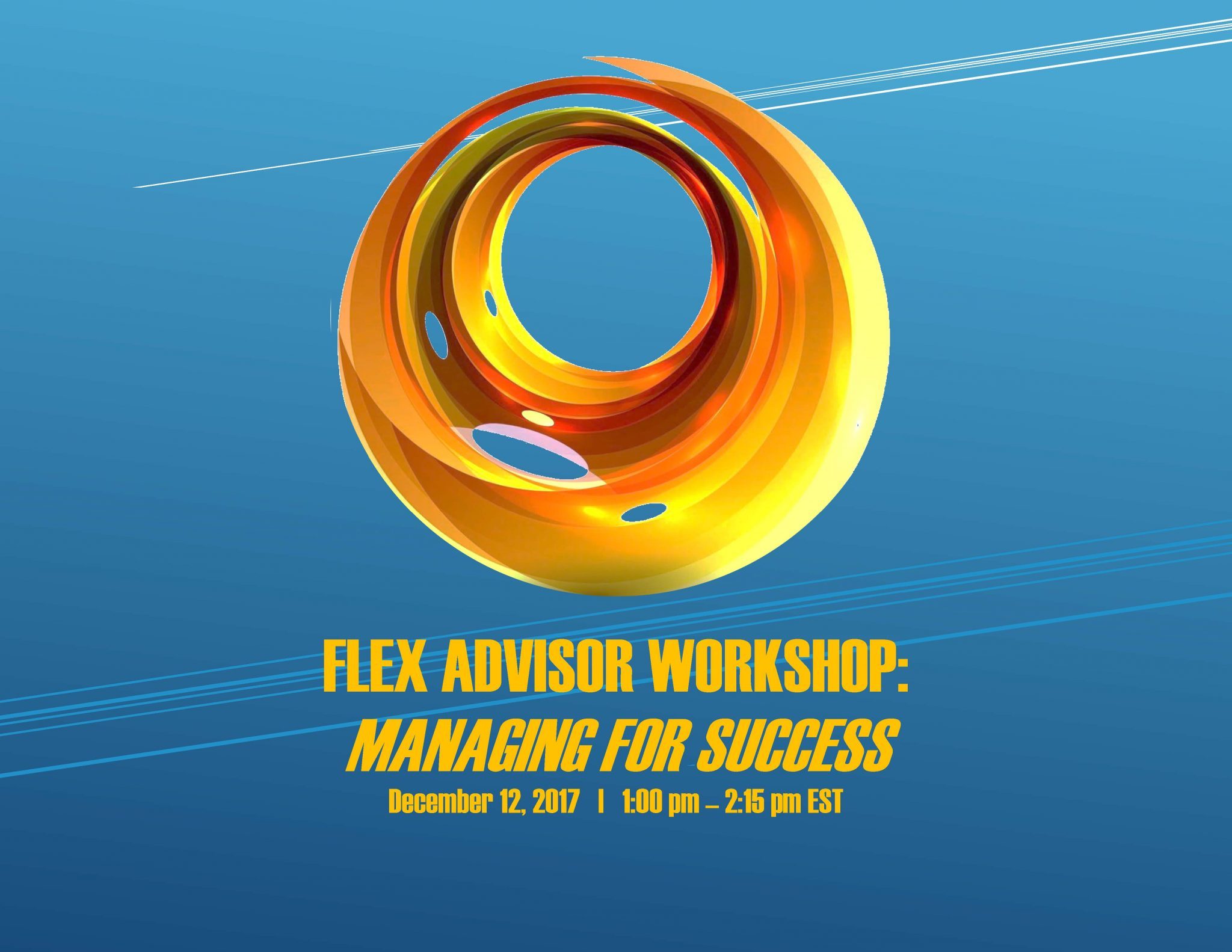 ———
For more information about the Flex Advisor Workshop, contact Eliza Musallam.