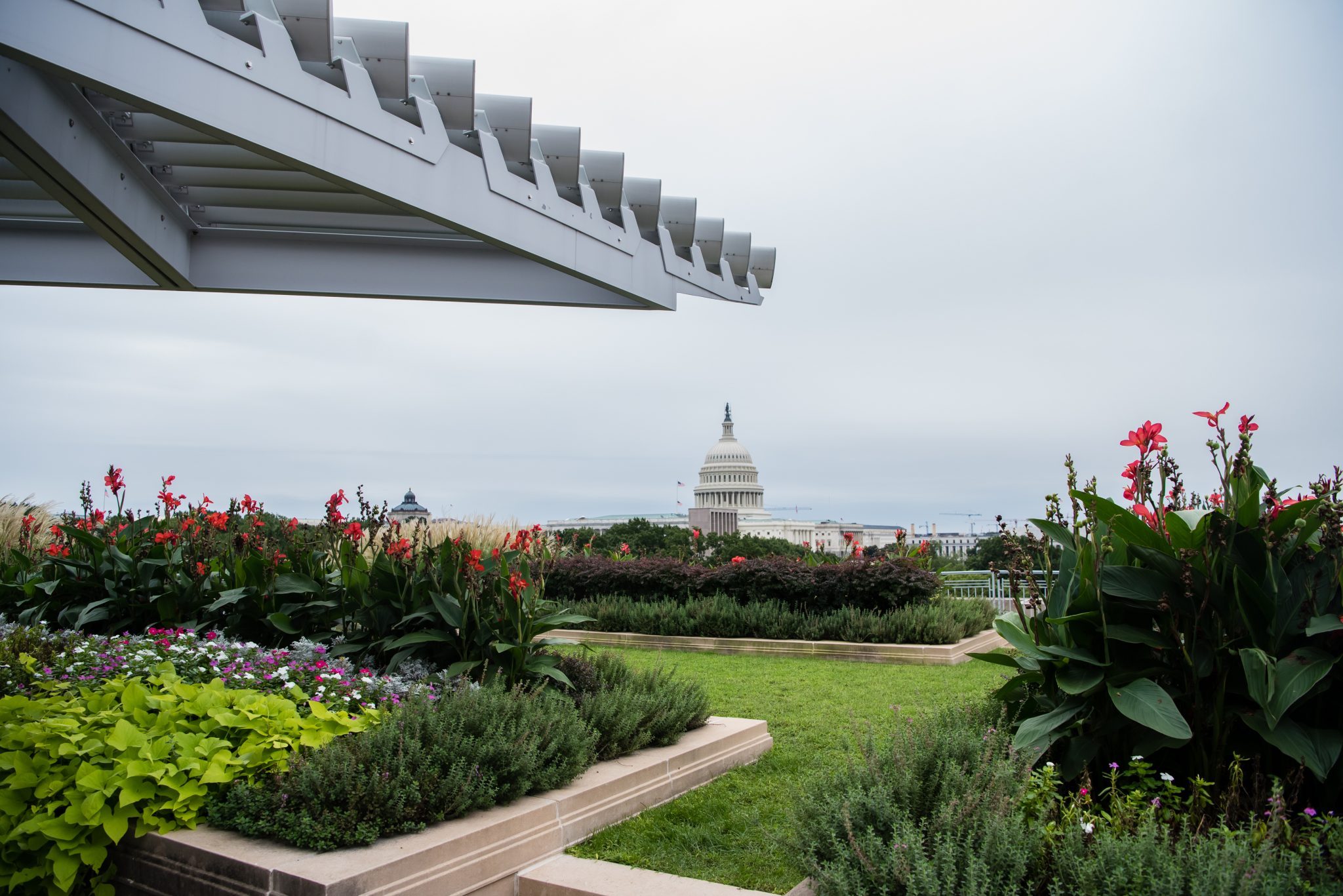 Our 2018 Annual Conference, Diversity + Flexibility = Embracing Change, was held on Thursday, September 27, 2018 at the Washington DC offices of Jones Day.  For information about the 2019 conference, please check back on our Annual Conference page in early 2019. A huge thank you to all of our dynamic panelists, generous sponsors and engaging attendees! We hope you found our 2018 Annual Conference as informative as we did.
2018 Conference Highlights
Scroll down for a complete list of 2018 speakers and the full agenda.  Here are a few words of wisdom from our amazing lineup of 2018 conference speakers:
– Nicole Collier, Director of Policy & Public Affairs, Nestlé: We see this urgency to address diversity and inclusion from the investor community. This needs to be a company-wide discussion where you can talk about differences outside of the workplace.
– Vipula Gandhi, Managing Partner, Eastern US, Gallup Inc.: Experiences matter, and the war for talent is more. Employees are looking and leaving; the world of work is evolving; there are more women and millennials; and when, why, and how we work has changed. Millennials need purpose, want a coach, and care about learning and development versus just having a job.
– Michelle Gold, Partner & Governance Committee Member, Fried Frank (2018 Flex Impact Organization Honoree): We want our associates back for their careers. The key has been communication, and no one size fits all. A person's job is to speak up, and everyone has to share information.
– Sarah Goldfrank, Senior Vice President & Deputy General Counsel, Fannie Mae: We need to walk the walk and not just talk – that isn't fair to employees. We have to ask what have we done to increase diversity within and beyond the company and hold ourselves accountable.
– Stacia Jones, Vice President, Associate General Counsel and Chief Diversity & Inclusion Officer, Abercrombie & Fitch: Diversity and inclusion here was really pushed by the customer and from a business perspective. We needed to meet that or be left behind. We need firms to recognize the issue and be doing something about it. If they aren't doing enough, then we have to part ways.
– Cindy Kelley, Vice President, Medical Education, Summa Health (2018 Flex Success® Honoree): Lori Mihalich-Levin and her Dentons team were instrumental in guiding us through significant challenges last year at Summa. Our success is a tribute not only to her incredible talents, but also to her ability to create a schedule that works for her and her family, as well as to her employer that supports such flexibility.
– Kim Koopersmith, Chairperson, Akin Gump (2018 Flex Leader Honoree): I'm passionate about flexibility. I need to be able to talk to my partners and everyone that works at the firm and explain this, not just as a passion, not just as what's right, but also to talk about it in terms of it being a business imperative.
– Jeffrey Lehrer, Managing Partner, Northern Virginia & Washington, DC, DLA Piper: Commitment needs to start at the leadership level. It's also economically driven via the client, and it's the right thing to do in order to have an authentic workforce. We must be proactive instead of reactive in providing an environment where people want to stay.
– Heather McDevitt, Partner & Global Governance Team, White & Case (2018 Flex Impact Organization Honoree): It's not about altruism, but it's a business imperative about retention and creating a more engaged workforce.
– Lisa Madden, National Operations Leader, International Tax Practice, KPMG: In a professional services environment, talent is everything. Our insight interviews made it real; they were absolutely critical and reinforced that we needed to do something. Honest conversations create change.
– Lori Mihalich-Levin, Partner, Dentons (Flex Success® Honoree): Flexibility is undoubtedly both a recruiting and retention tool. Flex is important to everyone.
– David Morales, General Counsel, AARP: The key is communication. We keep track by watching who's working on what matters to ensure diversity. We need to communicate our needs. It's not just getting the firms to do the work on diversity. If I'm asking for diversity, then I need to be doing things to promote it too.
– Kevyn D. Orr, Partner-in-Charge Washington, Jones Day: We need to embrace working styles that work for everyone at our law firm; as a leader, I have the ability to talk about how important this is.
– Steve Poor, Chairman Emeritus & Partner, Seyfarth Shaw: The voice of the client is an important driver. We see a sophistication around the questions being asked that goes beyond the basic numbers to something more. Who's on our matters? What level of authority do these attorneys have? Who's moving into leadership roles, and what are the succession plans?
– Traci Schweikert, VP, Human Resources, POLITICO USA: Instead of hiring someone whose job is solely diversity for business or the newsroom, we educate our leaders and employees on how to have a diverse perspective. Programs are important to emphasize the priority, but making diversity and inclusion and flexibility part of everyone's job is what will change and sustain a culture.
– Jennifer Wilson, Global Program Manager, Flexible Work Program, Dell (2018 Flex Impact Organization Honoree): We survey every year, and we look at the data. We're hearing that flexibility is the number one reason why people are coming to Dell from our talent acquisition people.
– Tammy Wincup, Chief Operating Officer, EverFi: We're a mission driven company and want to connect employees to that mission; that includes flexibility and looking at what it takes to recruit and retain people. People need the space and permission to speak – an opportunity to debrief and provide feedback on what works and what doesn't. Get immediate feedback by doing a five minute debrief at the end of each meeting and asking for two things that worked, two things I can work on, and two things you can work on.
2018 Conference Materials
Our 2018 Annual Conference Attendees can access conference materials below with special 2018 Attendee Password.
 ACCESS 2018 CONFERENCE MATERIALS HERE
Please contact Eliza Musallam for more information.
Photo Credit: © Jessica Yurinko

2018 Conference Agenda, Speaker Line-up and Sponsors.
On September 27, 2018, industry leaders like KPMG, Dell, EverFi, Abercrombie & Fitch, Fannie Mae, Politico, as well as prominent law firms like Akin Gump, Fried Frank, Dentons, White & Case, Seyfarth Shaw, among others, gathered for a highly interactive one-day event delivering the latest trends and best practices in diversity and flexibility, including:
– Emerging trends, leading best practices and real-life case studies in flexibility and leave initiatives that are proven to attract and retain top talent in all industries;
– A 360 approach to organizational change that emphasizes the role that leadership, as well as clients, play in shaping a culture of success that embraces diversity and creates a powerful road map for the advancement of women;
– The latest, cutting-edge research from Gallup, the world's preeminent research authority, on the value of Employee Engagement and the critical steps your organization needs to take.