The Diversity & Flexibility Alliance offers programs and events that provide the opportunity to hear the most up-to-date best practices in organizational change and individual strategies for advancing diversity and flexibility. Our programs and events provide participants with real-world examples and practical tools to accomplish goals, along with opportunities for networking with other professionals.                       
Ongoing Programs and Events
Upcoming Events / Speaking Engagements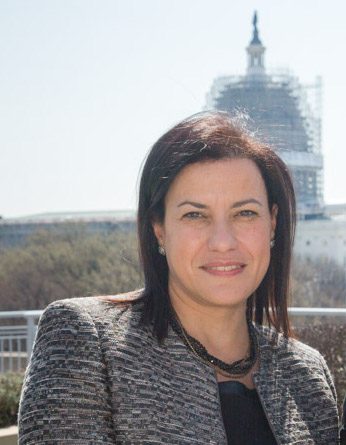 Our President & CEO, Manar Morales frequently presents at national and international conferences and events on topics ranging from workplace flexibility, diversity and inclusion, women's leadership and individual strategies for success.  Manar will be presenting at the following conferences and encourages members and non-members to reach out if you are attending these events. Please email Manar at manar@dfalliance.com if you'd like to schedule a time to connect or meet for a cup of coffee during the event.
October 9, 2018 – Washington, DC
Professional Women in Advocacy Annual Conference
Speaking on Mentors vs Sponsors with Rosyln Brooks, Managing Director of Government Relations for Price Waterhouse Coopers (PWC)
Recent Events / Speaking Engagements
June 8, 2018 – Washington, DC
National Association for Law Placement (NALP) Diversity & Inclusion Summit
Spoke on Employee Resource Groups
May 3, 2018, 11:00 am – Gaylord National Resort and Convention Center, Washington, DC
Association of Legal Administrators Annual Conference
Spoke on "How Gender Diversity Is Key to Organizational Success"
April 24-27, 2018 – The Diplomat Resort, Hollywood, FL
National Association for Law Placement (NALP) annual Education Conference
Spoke on "Innovative Flexible Work Initiatives Impacting the Legal Industry"
November 6, 2017 – Marriott Hotel Metro Center, Washington, DC
Professional Women In Advocacy Conference
Spoke on "Confidence, Mindset and Grit: Positive Change for Positive Results"
October 28, 2017 – Westin, Alexandria, VA
The Accounting and Financial Women's Alliance National Conference "Women Who Count"
Spoke on "Confidence, Mindset and Grit: Positive Change for Positive Results"
October 24, 2017 – Grand Hyatt, Washington, DC
The Women In Construction Leadership and Networking Conference
September 27-29, 2017 – Kimpton Hotel Palomar Hotel, Washington, DC
TRaD Works Forum – Focused on the Important Business Opportunities & Challenges of Telecommuting, Remote & Distributed
Spoke on work flexibility
May 16, 2017 – New York, NY
ACC New York City Chapter Women's Group Presentation
Spoke on "Retaining Talent: How Innovative Organizations Are Helping the Working Caregiver Find Balance and Achieve Success"
May 25, 2017 – Washington, DC
ALA Capital Chapter Educational Seminar
Spoke on Implementing a Successful Formalized Flex Program