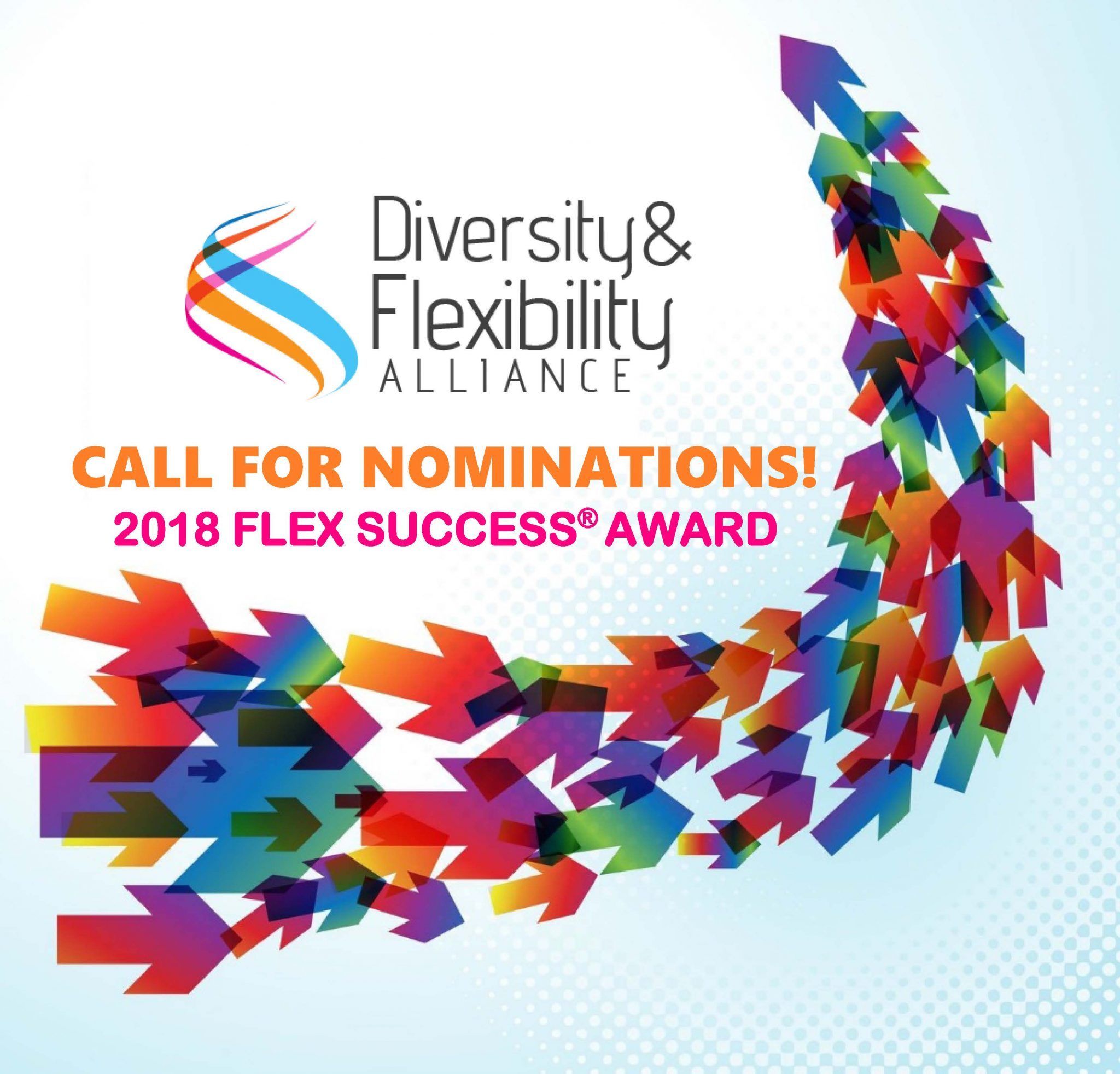 The Alliance's Flex Success® Award recognizes partners at Alliance member organizations who are successfully working reduced hours schedules, the most stigmatized form of flex. The Award acknowledges the crucial role clients play in making workplace flexibility a reality and honors attorney/client relationships that best exemplify how, with client support, attorneys can achieve greater work-life control and still have extraordinarily successful careers.
The Flex Success® Award is more than individual recognition of flex success, it's also the acknowledgement of the successful relationship between a partner and a client supporting flexibility and advancing inclusive cultures.
Nominations will be accepted for the 2019 Flex Success® Award in Spring 2019.
THE ATTORNEY NOMINEE SHOULD MEET THE FOLLOWING CRITERIA:
1. Be a partner from an Alliance member organization at the time of nomination and award acceptance;
2. Is currently working a reduced hours schedule, and has worked a reduced hours schedule for at least a year;
3. Can identify a client who knows the attorney is working a reduced hours schedule and is crucial to the attorney's success.
If selected, both the attorney and the client must be available to attend the Alliance's Annual Conference in Washington, DC to receive their awards (2019 date TBD). 
AWARD TIMELINE AND SELECTION PROCESS:
2019 Nominations Open: TBD
2019 Nominations Due: TBD
Winners will be notified and publicly announced in Summer 2019.
Winners will be presented with the Flex Success® Award at the Alliance's Annual Conference. Winners must be present to receive the award, and their profiles will appear in the conference program and on the Alliance website.
Identifying information will be removed from all nomination submissions. The Alliance team will review redacted versions of the nominations and evaluate the nominee's exceptional service to the client while working reduced hours and the client's pivotal support of the nominee's reduced hours schedule.
NOMINATION INSTRUCTIONS
The attorney nominee may be nominated by an Alliance member organization or may self-nominate. NOTE: The award goes to an individual attorney and a representative of the client — NOT to a law firm.
Please download the Nomination Questionnaire, convert to a Word document and email your responses in Word (no PDFs) to Jane Caldeira, Manager of Communications, at jane@dfalliance.com. If you would like to request a copy of the questionnaire in Word, please email Jane. Please include a link to or attach the Nominee's bio. All nominations will be acknowledged within 24 hours of receipt. If you do not receive an acknowledgement within 24 hours, please contact Jane Caldeira.
———
If you have any questions, please contact Jane Caldeira.